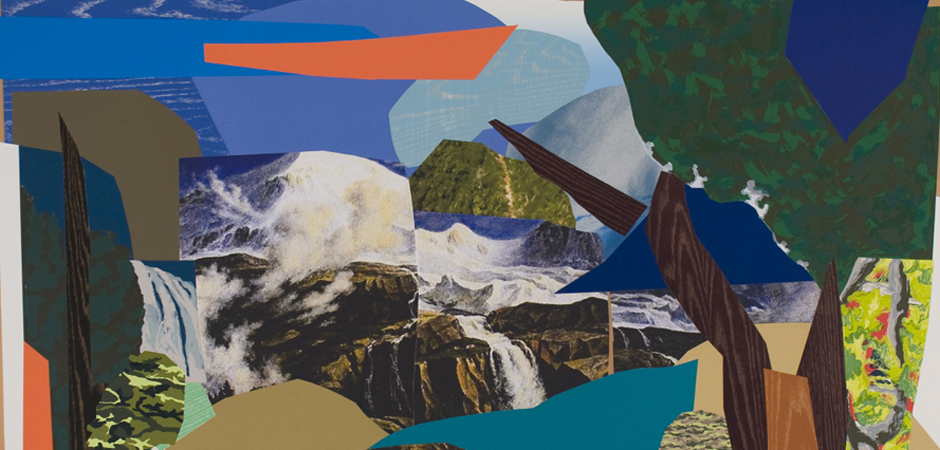 opening: November 12, 2015
An homage to the eclectic and idiosyncratic collection of Francie Bishop Good and David Horvitz, Self Proliferation presents a selection of contemporary artists investigating the characteristics of the female identity via prints, editions and other prolfieratable media, curated by Micaela Giovannotti.
An international and cross generational group of artists reflect upon the nuanced of the female "self" as constructed or inspired by cinema and pop culture, printed media and fashion, feminist notions, racial politics, cultural traditions and personal concerns as well as art world references.
Throughout the works, landscape is evoked as self referent; either inhabited by materializations of feminine identity in continual flux, or uninhabited, left symbolically vacant, as if the essence has evaporated.
On view is a diverse range of editioned work including photographs, prints, videos and artist book which, by their very nature, become themselves metaphors suggesting the act of replication not only of the feminine identity in all of its infinite, often bewildering manifestations, but also of the original artwork itself.
artists
TJ Ahearn, Ida Applebroog, John Baldessari, Rosemarie Chiarlone, Chitra Ganesh, Quisqueya Henriquez, Holly Lynton, Vivian Maier, Annette Messager, Wangechi Mutu, Elizabeth Peyton, Peggy Preheim, Lisa Sanditz, Cindy Sherman, Laurie Simmons, Lorna Simpson, Nancy Spero, Mickalene Thomas, Paula Wilson and others.
acknowledgments
This project is sponsored in part by Funding Arts Broward, the Department of State, Division of Cultural Affairs, the Florida Council of Arts and Culture and the State of Florida" (Section 286.25, Florida Statutes); the Broward County Cultural Division.

---
featured image: Mickalene Thomas, Landscape Majestic, 2010, detail