Writer in Residence Jan Becker, 2015-2016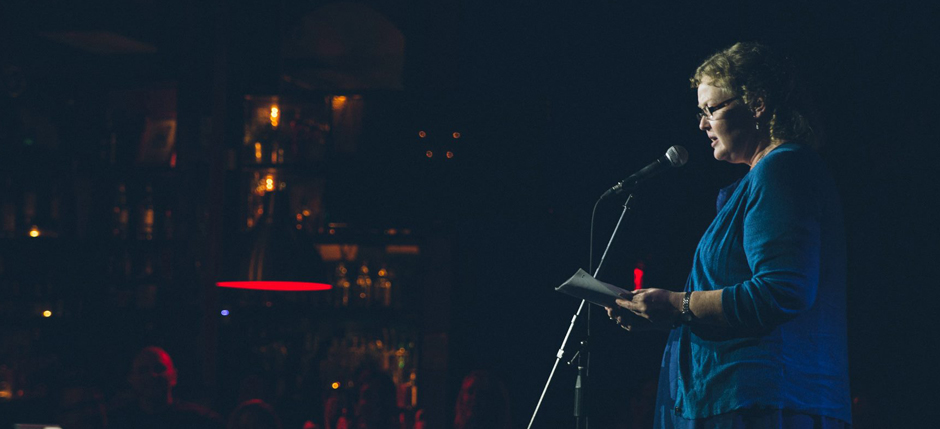 Jan Becker, local writer and poet, has been selected as Girls' Club 2015/2016 writer-in-residence. Becker will work collaboratively with Girls' Club to present various public programs and contribute writings in conjunction with the exhibition Self-Proliferation, curated by Micaela Giovannotti.
Jan Becker was born in a small coal-mining town in Northeastern Pennsylvania, and subsequently grew up in a Marine Corps family on military bases all over the United States. She completed her BA in English, Creative Writing and Rhetoric with a concentration in Global Cultures at SUNY Binghamton, where she was awarded the Andrew Bergman Prize in Creative Writing, and the Alfred Bendixen Award for her creative honors thesis.
She is currently an MFA candidate at Florida International University, where she is focusing on creative nonfiction for her thesis. At FIU, she's taught courses in composition, technical writing, creative writing and poetry. She has also taught poetry and nonfiction workshops with Reading Queer and First Draft with the Center at MDC.
In 2015, she won an AWP Intro Journals Project Award for creative nonfiction. Her work has appeared in the Florida Book Review, WLRN, Emerge, Sliver of Stone, and Circus Book, among other places, and is forthcoming in the Colorado Review. She has also been a regular contributor to the online photography and writing project Selfies in Ink, and is a freelance copywriter and editor.
Writer-in-Residence projects include: