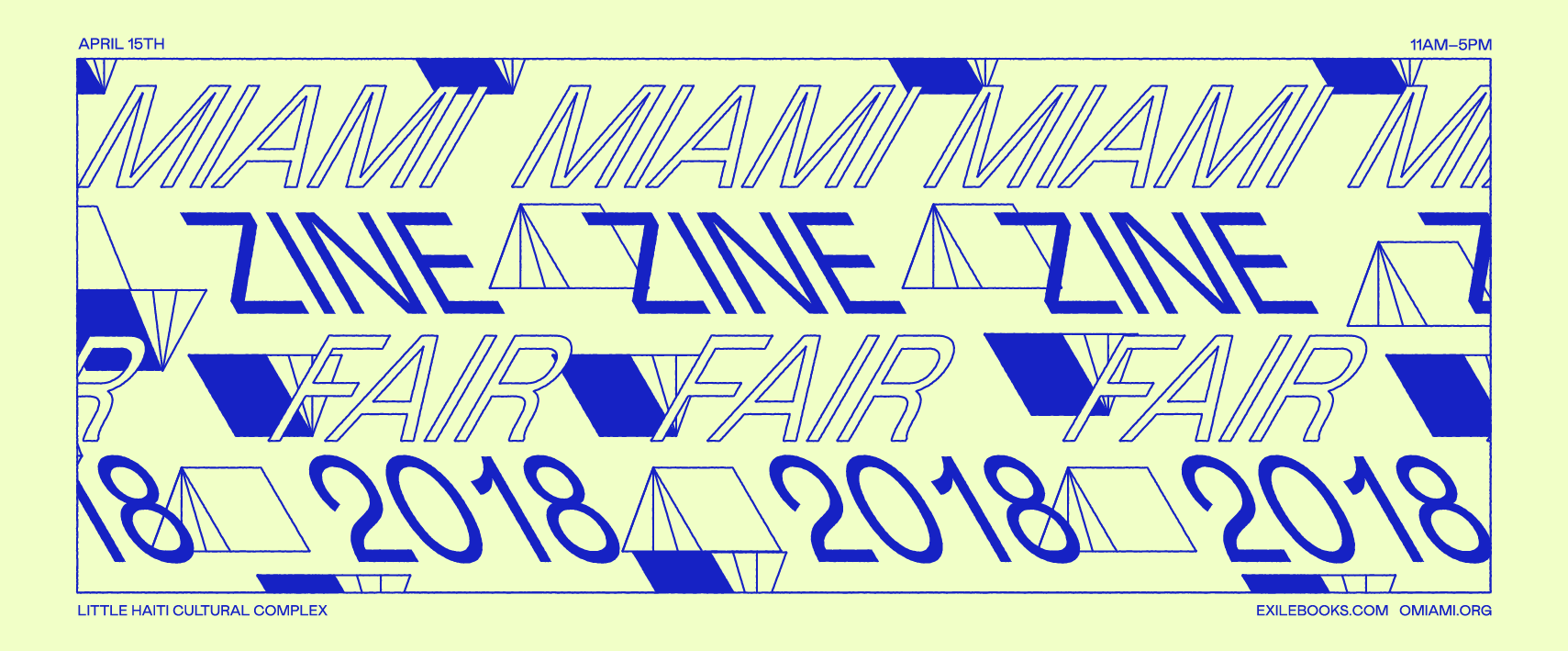 Sunday, April 15, 11am-5pm
Miami Zine Fair
In its fourth year, EXILE Books places this year's Fair at the Little Haiti Cultural Complex, in the midst of the diverse and dynamic neighborhood that our storefront calls home. In partnership with O, Miami Poetry Festival, the Zine Fair will present the wide array of makers who are embracing the art of self publishing in our city, engaging individuals of all ages and backgrounds. The fair holds something for everyone: visitors will discover hundreds of independently-produced printed works on display by local and international artists. Ranging from the simply stapled to the saddle-stitched, the public is invited to touch, feel, peruse, and even smell.
The Miami Zine Fair is an inclusive event that celebrates the diversity of our Miami zine community! We showcase a broad range of both emerging and established artists and also represent a variety of zine styles and perspectives from independent self publishers and small presses. A portion of our proceeds will be donated to Tradisyon Lakou Lakay, which programs arts and cultural youth initiatives in Little Haiti.
Little Haiti Cultural Center
212 NE 59th Terrace
Miami, FL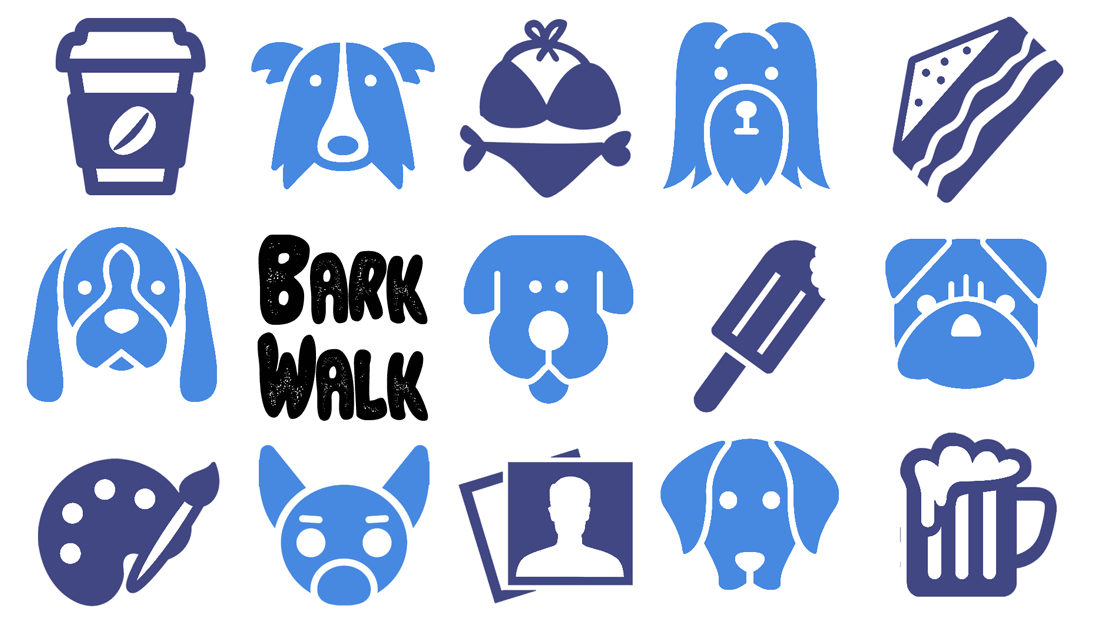 Saturday, May 26, 2018, 5-8pm
Bark Walk and Best in Show
Girls' Club presents Bark Walk, an artwalk event for all the dog-lovers in South Florida that welcomes our special furry, four-legged friends too, to benefit Pets Broward, a non-profit organization dedicated to saving shelter pets and creating a community where all pets and people are valued and treated with respect, kindness, and compassion.
The evening event will feature dog-themed art exhibition Best in Show with multi-media works from local artists, a live photo booth shoot, dog and kid friendly art making activities, kiddie pools for all species, and a heart-melting Adoptable Dog Parade of the most adorable and eligible doggy bachelors and bachelorettes looking for forever homes.
At Girls' Club Warehouse and the Madeline Denaro Studio, find the open call exhibit Best in Show. Local artists are encouraged to submit and share their hopelessly-devoted to-all-things-dogs artworks for exhibition. Entry form and guidelines available soon!
Also at Girls' Club, Alissa Alfonso, artist and curator of the Squatter Pup Gallery, will set up a photo shoot for glamor shots of you and your best four legged friends.