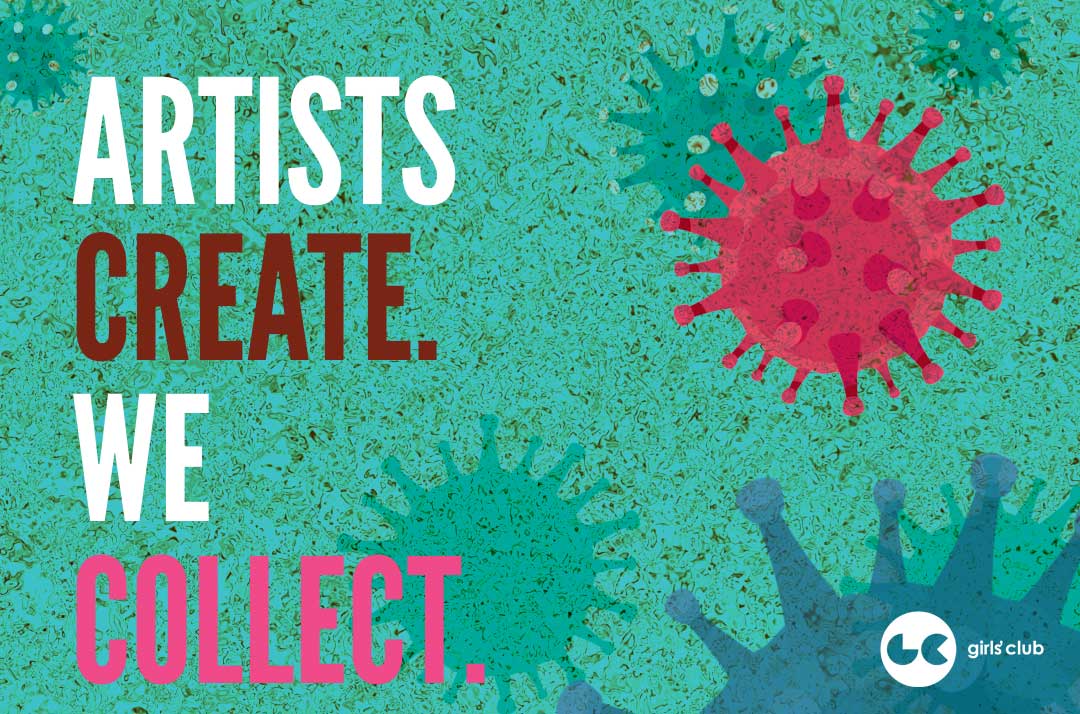 Drawing Closer: Collecting at a Distance
Girls' Club introduces a new initiative to sustain creative lives and introduce works by local artists to the public.
While the spread of Coronavirus COVID-19 has shuttered museums, arts organizations, galleries and derailed artists' income opportunities around the globe, like many, Girls' Club has decided to take action.
Artists create. We collect.
We are reaching out to our network of artists and seeking submissions of recent artwork for consideration. Works should be made this year, in 2020, and have a retail price of $500-$1000.
For the next 3 months, April to June 2020, one work per week will be purchased by Girls' Club founders, Francie Bishop Good and David Horvitz.
Each week, Girls' Club will highlight the selected artist on social media. Through video interviews, scenes from studio life, sharing the details of other available works, Girls' Club will promote the careers of artists weathering this unprecedented moment.
Please share with your networks. Artists may submit once per month.
Submissions accepted via Submittable only.
Email questions to [email protected]. FAQs found on @girlsclubfll Instagram Stories.
Drawing Closer Selections
Karen Snouffer Karen Snouffer concentrates on installation and multi-media, exploring themes of identity, history and place, and how these topics may intersect in studio practices. She has exhibited nationally at…
Read More