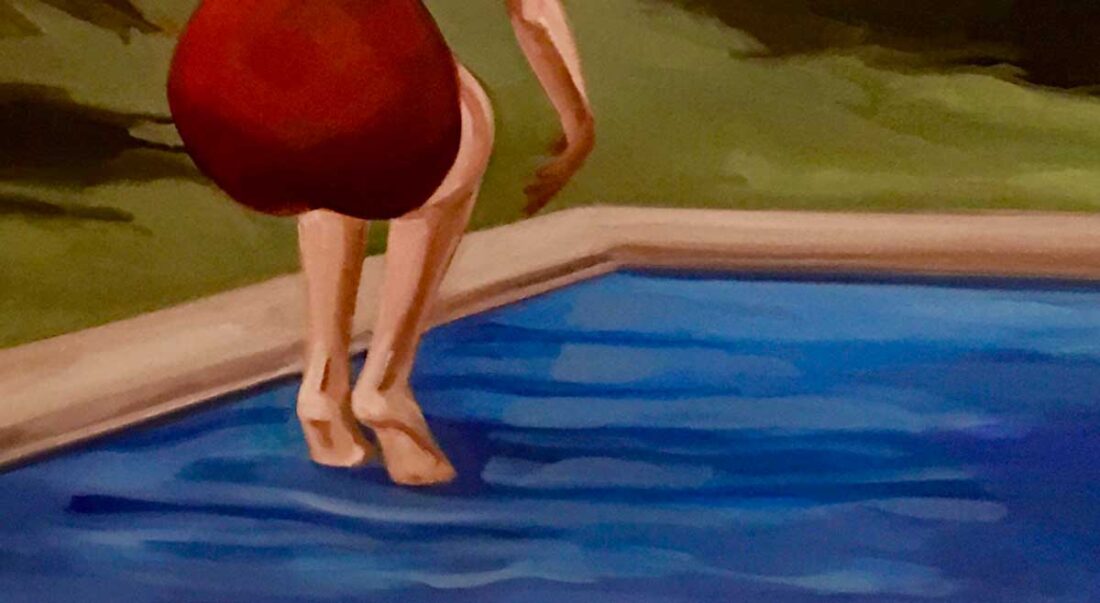 Drawing Closer: Kristen Thiele
Kristen Thiele
Born in Honolulu, Hawaii, Kristen Thiele lives and works in Miami, FL. Thiele received her BFA from the School of the Art Institute of Chicago where she studied video, sound, and painting, in 1995 and her MFA from Miami International University in 2012. Thiele currently co-runs Bridge Red Studios/Project Space, in North Miami, alongside her father Robert Thiele, exhibiting longstanding South Florida artists in an alternative environment.
During her years in school and after, she sang and played bass in the band Motorhome. They released 2 CDs and 3 singles on New York labels Zero Hour and Dirt Records and played with bands like Everclear, Alanis Morrisette, Missing Persons, Th' Faith Healers, etc. After graduating from SAIC, Thiele apprenticed with Chicago screen printer Steve Walters of Screwball Press and learned the art of silkscreen printing, primarily printing posters for local and national bands. Upon her return to Miami, she became a member of the Art Center South Florida on Lincoln Road in South Beach, where she held a studio until her move in 2010 to Bridge Red Studios in North Miami.
---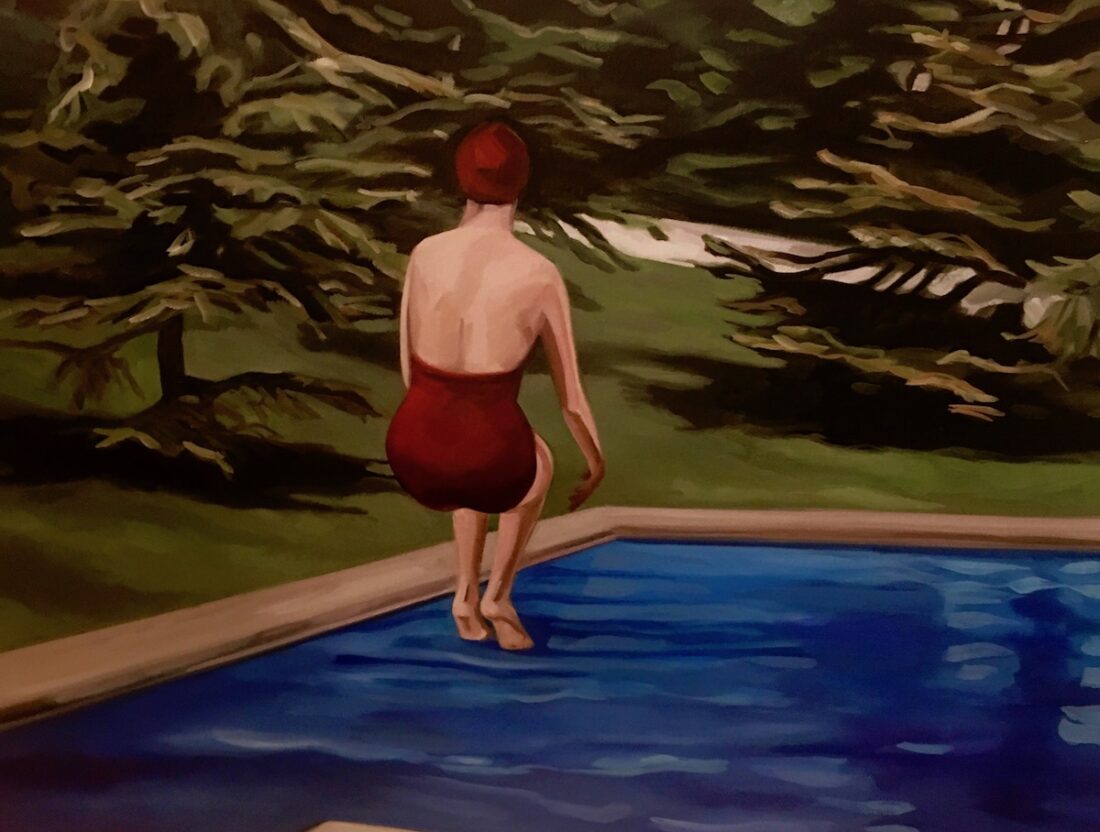 Cannon Ball, 2020
Oil on canvas
20 x 26 inches
---
About Drawing Closer: Collecting at a Distance
In April Girls' Club introduced a new initiative to sustain creative lives and introduce works by local artists to the public.
While the spread of Coronavirus COVID-19 has shuttered museums, arts organizations, galleries and derailed artists' income opportunities around the globe, like many, Girls' Club has decided to take action.
Artists create. We collect.
Girls' Club is reaching out to our network of artists and seeking submissions of recent artwork for consideration. Works should be made this year, in 2020, and have a retail price of $500-$1000.
For the next 3 months, one work per week will be purchased by Girls' Club founders, Francie Bishop Good and David Horvitz .
Each week, Girls' Club will highlight the selected artist on social media. Through video interviews, scenes from studio life, sharing the details of other available works, Girls' Club will promote the careers of artists weathering this unprecedented moment.
More information and submission link at girlsclubcollection.org/drawing-closer-call/2020