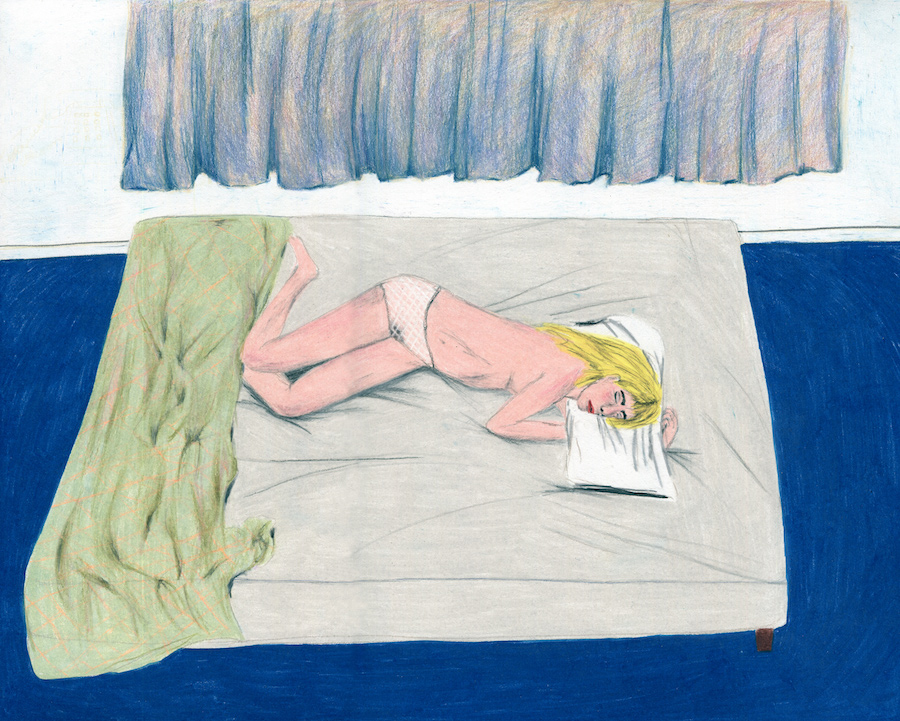 Drawing Closer: Adriana Lozano
Adriana Lozano
Adriana Lozano is a Colombian Artist whose favorite material for drawing is colored pencils. She describes her work as playing a movie's art direction: even when most of her drawings can be described as portraits, its characters are related to a permanent uncomfortable field as if we were always under the effects of an invisible disturbance, linked more than anything to the emotional dimension.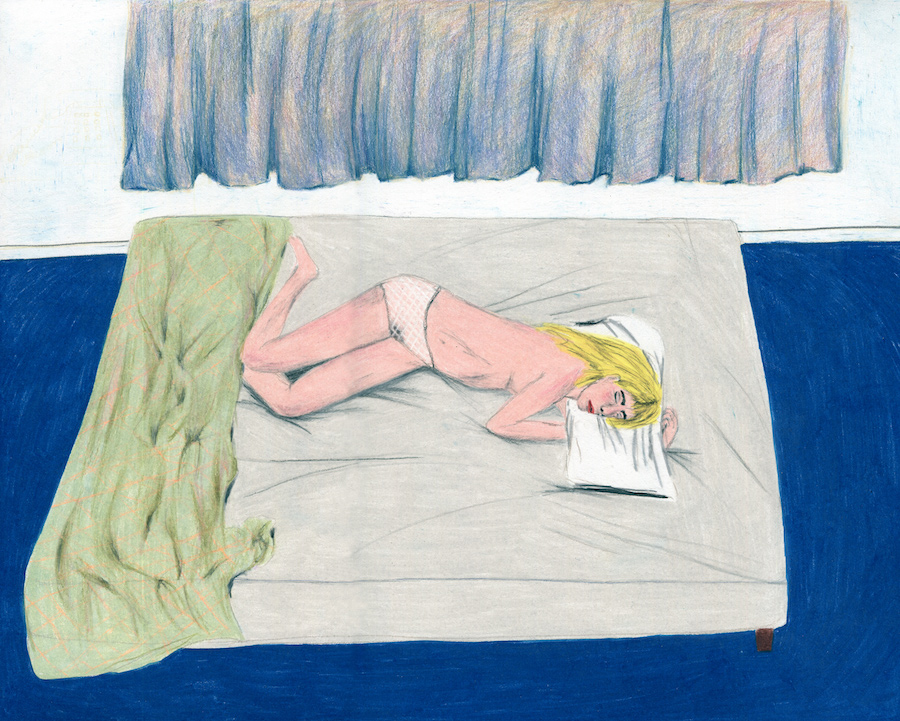 Motel, 2020
Colored pencils on Fabriano paper
28cm x 35cm (11.02 x13.78 inches)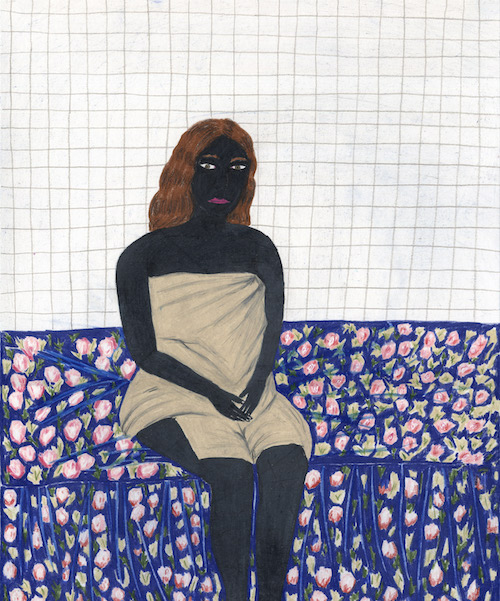 Stay home club, 2020
Colored pencils on Fabriano paper
28cm x 35cm (11.02 x13.78 inches)
About Drawing Closer: Collecting at a Distance
In April Girls' Club introduced a new initiative to sustain creative lives and introduce works by local artists to the public.
While the spread of Coronavirus COVID-19 has shuttered museums, arts organizations, galleries and derailed artists' income opportunities around the globe, like many, Girls' Club has decided to take action.
Artists create. We collect.
Girls' Club is reaching out to our network of artists and seeking submissions of recent artwork for consideration. Works should be made this year, in 2020, and have a retail price of $500-$1000.
For the next 3 months, one work per week will be purchased by Girls' Club founders, Francie Bishop Good and David Horvitz .
Each week, Girls' Club will highlight the selected artist on social media. Through video interviews, scenes from studio life, sharing the details of other available works, Girls' Club will promote the careers of artists weathering this unprecedented moment.
More information and submission link at girlsclubcollection.org/drawing-closer-call/2020