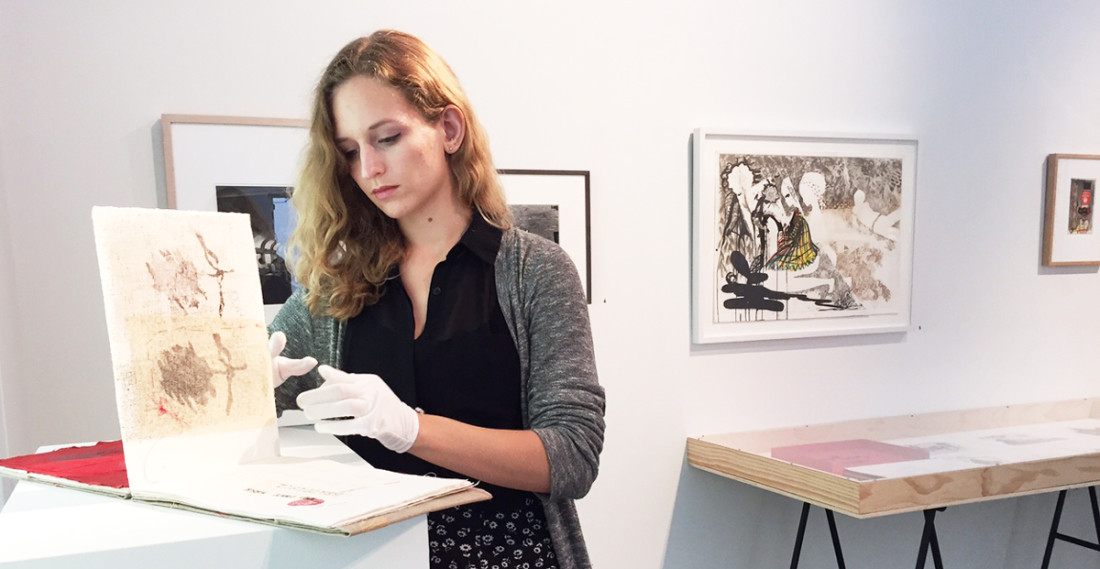 Hello Fellow: Girls' Club welcomes Brooke Frank
Spring/Summer 2016 Fellowship
Girls' Club continues its fellowship program, welcoming recent Florida Atlantic University graduate Brooke Frank to the Girls' Club team. Bridging the gap between art school and the professional workplace, the fellowship program works hands-on with young artists and professionals, combining education and practical experience to create a unique environment for professional growth.
The Fellowship Program at Girls' Club enables young arts professionals to gain substantive understanding of arts administration, programming and arts operations while contributing to Girls' Club exhibitions and public programs. Working closely with Girls' Club Gallery Director and Creative Director, fellows will be heavily involved in a variety of operations including curatorial, research, social media campaigns, building relationships with press, creating educational print and web content, developing curriculum, assisting in collection management and community involvement.
In addition to regular programming and operations, fellows are charged with the creation of an independent community-, education- or web-based project. They will have the opportunity to direct the project from inception, to completion – creating project goals and deliverables, researching and applying for project funding, vetting team of collaborators/contributors, writing press releases and contacting local press, devising cross-platform social media campaign, documenting the project and producing final reporting data for evaluation.
About Brooke Frank
Brooke Frank is an emerging artist living and working in South Florida, and recent graduate of Florida Atlantic University, with a BFA in painting. In addition to her Spring/Summer 2016 fellowship at Girls' Club, she is currently the Spring 2016 Artist in Residence at FAU Wimberly Library's Jaffe Center for Book Arts (JCBA).
As an undergraduate, she spent three years as a student assistant at the Jaffe Center, where most of her work was geared toward connecting students and members of the community to artists' books and multiples, and giving artists the resources to realize their projects. More information about her artistic practice can be found at www.brookeelizabethfrank.com.
Fellowship Projects include
Girls' Club's Alumnae Panel Discussion at FAU
Girls' Club alumnae Mariela Acuna, Jeanie Ambrosio and Brooke Frank spoke to an audience of undergraduate students at Florida Atlantic University, Wednesday, April 20th about issues and experiences faced by recent art graduates as they pursue careers in the art world. As recent FAU graduates pursuing various tracks with in the South Florida art landscape, the panel shared their unique experiences graduating, navigating the balance between work/life/artistic practice. The panel was open to FAU students, alumni and the general public and organized by Mariela, Girls' Club and faculty from the Department of Visual Arts and Art History at FAU.
For more information about the panel click here.
For information about opportunities for emerging artists and art professionals click here.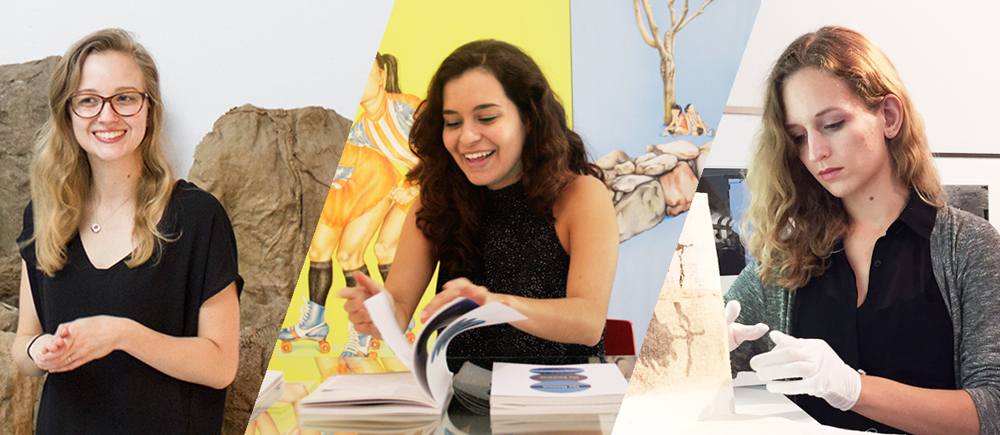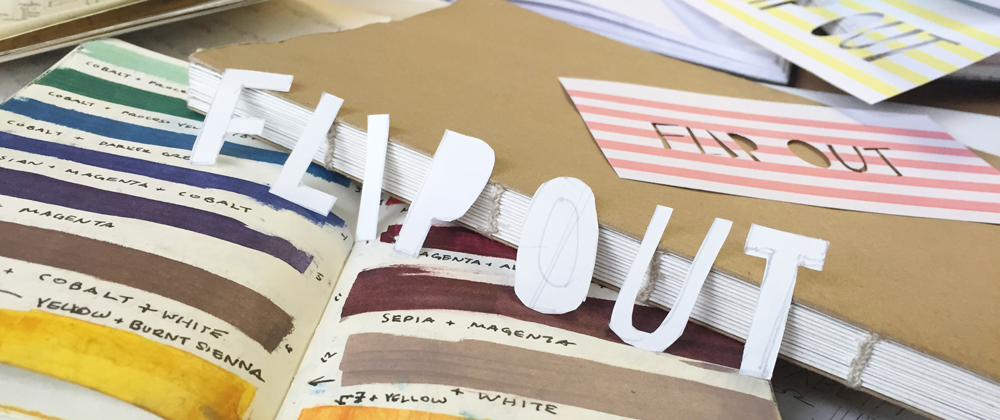 Flip Out: Artists' Sketchbooks, Exhibition
Flip Out is an exhibition of sketchbooks from local artists highlighting the honesty and vulnerability of the unfettered ideas that materialize in the pages of artists sketchbooks, curated by Mariela Acuna and Brooke Frank. 
The exhibition is curated from local artists found in the Girls' Club history of collection artists and programming professionals, as a tribute to those who have helped support, engage and carry out Girls' Club mission.
The freedom of expression that takes shape in the personal notes and stream of consciousness writings and drawings found in sketchbooks are integral to an artist's practice. Sketchbooks speak to the future of their users and shed light on the infinite ways in which projects begin and manifest. By exhibiting sketchbooks, rather than finished work, we hope to encourage the consideration of artistic practice beyond its final products.
Finished work is the product of much more than the time and material spent producing it. It is preceded by a lifetime of thinking and drafting. More often than not, it's difficult to communicate to an audience how much time creative work consumes before a project begins to take form.
Flip Out: Open Up, Zine
Organized by Girls' Club Spring/Summer 2016 fellow Brooke Frank, Flip Out: Open Up is a collaborative zine made of pages and spreads from South Florida-based artists' sketchbooks. Focusing on the unique freedom of expression that takes shape in the personal notes and stream of consciousness drawings found in sketchbooks, Flip Out: Open Up, literally opens up the private world of over 20 South Florida-based artists' sketchbook and offers a small glimpse into their multi-faceted practices.
This zine was organized and designed by Brooke Frank from an open call for digital submissions in conjunction with the exhibition Flip Out: Artists Sketchbooks.
For more information on both iterations of this project, and to view the digital version of the zine embedded in our website, click here!