Now These: 2016 Opportunities for Emerging Artists and Arts Professionals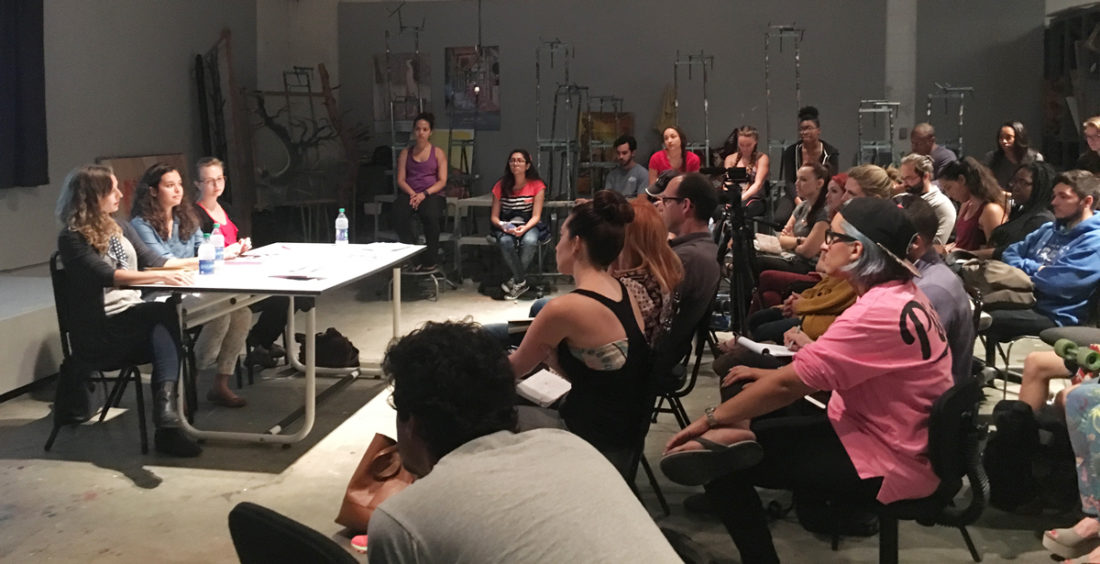 On April 20th, 2016, Florida Atlantic University's Painter's Forum and Girls' Club hosted a panel discussion, Now What?, inviting recent FAU and Girls' Club alumnae Mariela Acuna, Jeanie Ambrosio and Brooke Frank to share experiences, tips, and lessons learned upon graduating art school. The panel discussed various topics pertaining to the college and post-college experience and addressed a wide range of questions about what to expect after graduation.
So, 'Now What' for art students entering the job market in South Florida? The panelist have researched and reached out to their networks to compile this brief list of links for local opportunities for current students, recent graduates, and emerging artists/arts professionals.