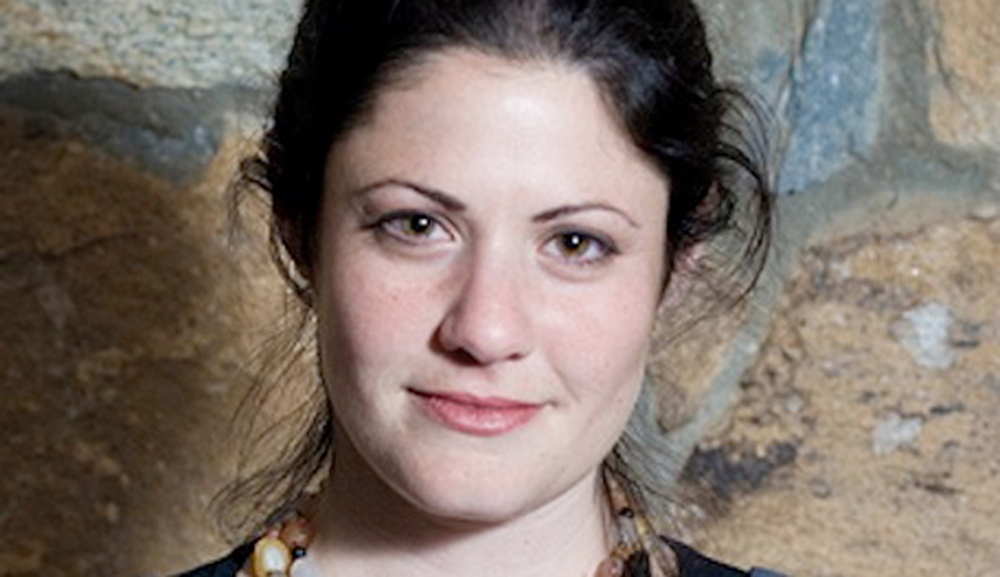 Writer in Residence Denise Delgado, 2010-2011
Denise Delgado, a Miami-based writer, artist and curator, has been selected as Girls' Club first writer-in-residence. Delgado will work collaboratively with Girls' Club to present various public programs and contribute writings in conjunction with the exhibition Frances Trombly: Paintings.
Denise Delgado has read, exhibited and performed her multidisciplinary work at events and venues including the Miami Book Fair International, the Ashé Cultural Center and the Contemporary Arts Center in New Orleans; Universidad del Sagrado Corazón in San Juan, PR; Girls' Club in Ft. Lauderdale, FL; Sweat Records in Miami, FL; and ArtCenter South Florida, as well as a member of the Miami Poetry Collective. She is the recipient of grants from Alternate ROOTS/The Ford Foundation, Tigertail Productions' Artist Access Program, and Miami-Dade County Department of Cultural Affairs. As an artist and educator, she has completed residencies and facilitated workshops and community projects with many South Florida schools, museums, and organizations. Denise received a BHA from Carnegie Mellon University, an MA from The New School and an MFA in fiction from Warren Wilson College. Her fiction has appeared in Inch, Dossier, the Cent Journal Series, The Selected Collective: Poetry, Prose and Projects from the Miami Poetry Collective (A Tigertail South Florida Poetry Annual), and Jai-Alai Magazine.
Denise is Writer-in-Residence for Girls' Club and is currently working on A Wig in the Duplex, a collection of short stories set in Florida.
Writer-in-Residence project include:
Short Fiction Story inspired by Frances Trombly: Paintings
Inspired by the work on view at Girls' Club during her residency, Denise Delgado authored an a short story to accompany the exhibition catalog.
What is the history of the Knoll bench? The gallery standby that birthed Frances's bench? We're getting ahead of ourselves. Let's slow time down. We must first know the origins of weaving. Say there's a stage. Say that a woman comes out holding a microphone, wearing ballerina flats and an A-line skirt. Say she announces that the loom was invented by a tailor-queen grown weary of cloth that only appeared, the product of no process. She wanted to derive fabrics from another substance–threads? animals? plants?–and she wanted work to make it.

Before that, ladies had plucked tiny bolts from thin air. Material just materialized. Pre-loom cloth only came in small sizes. You had to snuggle up to blanket squares: warm a knee or elbow at a time. So the royal tailor fashioned a loom beam from Goliath's spear and went to work. What a relief: wresting fibers across this loom made great luxurious lapfuls of cloth.
Stitch 'n Bitch 'n Lit
Saturday, February 26, 2011
Twenty-five avid needle workers joined artist Frances Trombly at Girls' Club on a sunny Saturday afternoon in February 2011 to gossip and compare notes on their projects amid the exhibition Frances Trombly: Paintings.
Collective needleworking is part of many cultural traditions, and has always provided a chance for women - and men - to share and receive advice, technical assistance, inspiration, humor and wisdom. All types of needleworkers are welcome: knitters, embroiderers, crocheters. Artists and non-artists alike are welcome! Please limit projects to those that are portable and hand-held. There will be no materials provided.
As a special treat, South Florida writers Denise Delgado, Jessica Machado, Yaddyra Peralta, and E. Parker Phillips read aloud to us from their works in poetry and prose.
This was the first event organized by Girls' Club writer-in-residence Denise Delgado.
Photography to Prose: a writing workshop for artists & writers
November 10, 17 and December 8, 15, 2011
In this 4-session workshop, Girls' Club exhibition Re-Framing the Feminine becomes both work space and material for jumpstarting new writing. Together the class will look at and discuss photographs in the exhibition, exploring their potential use as prompts, subject matter, and imagery. Excerpts of relevant work by other writers may be introduced, such as Susan Sontag's On Photography or short stories by intensely visual writers like Merce Rodoreda or Mavis Gallant.
More info