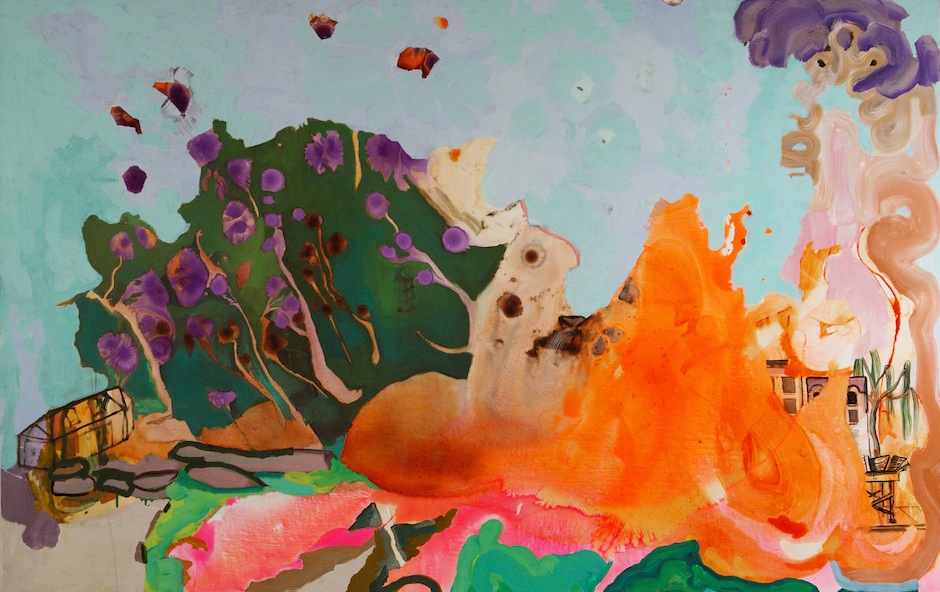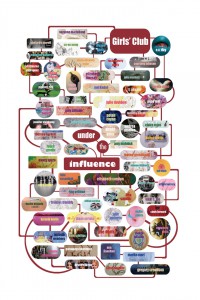 Girls' Club's second annual exhibition, Under the Influence, explores the phenomenon of cross-pollination that occurs at every level of arts production today. The work on view is selected from the Girls' Club collection of works by contemporary women artists and from other artists and other art collections. The presentation of this exhibition is a collaborative endeavor, co-presented by the Art & Culture Center in Hollywood, Florida. Both organizations are dedicated to enriching the arts community in Broward County, South Florida with cutting edge shows.
Under the Influence demonstrates the multi-faceted roles artists play in the contemporary art scene. Artists as curators exert a powerful influence on posterity, re-shaping the context in which artwork is seen and understood. The three curators/artists organizing the exhibition play multiple roles in the arts community, and their individual aesthetic and conceptual leanings will be felt. Under the Influence is assembled by a curatorial team of three artists – collector and Girls' Club founder Francie Bishop Good, Girls' Club Director and arts writer Michelle Weinberg, and Curator of Exhibitions at Art & Culture Center of Hollywood and art consultant Jane Hart.
An exhibition in two parts: works were simultaneously presented at Girls' Club and the Art and Culture Center of Hollywood.
artists
Ghada Amer
TJ Ahearn
Diane Arrieta
Kevin Arrow
Rakel Bernie
Ingrid Calame
Elisabeth Condon
William Cordova
Petah Coyne
Gregory Crewdson
Julie Davidow
Madeline Denaro
Lucinda Devlin
Devon Dikeou
Tara Donovan
Inka Essenhigh
Claire Garret
Lynn Gelfman
Joanne Greenbaum
Felice Grodin
Theresa Hackett
Ann Hamilton
Quisqueya Henriquez
Courtney Johnson
Mel Kadel
Louise Lawler
Nikki S. Lee
Vera Lutter
Amy Mahnick
Pepe Mar
Suzanne McClelland
Julie Mehretu
Melissa Meyer
Andrea Modica
Jiha Moon
Moriko Mori
Wangechi Mutu
Elizabeth Murray
Julia Oschatz
Kerry Phillips
Vickie Pierre
Elaine Reichek
Pipilotti Rist
Cristina Lei Rodriguez
Clare Rojas
Lisa SanditzSimone Shubuck
Shazia Sikander
Amy Silman
Karen Snouffer
Nancy Spero
Jen Stark
Jennifer Steinkamp
Carolyn Swiszcz
Alison ELizabeth Taylor
Frances Trombly
Michelle Wienberg
Rachel Perry Welty
Pae White
Su En Wong
related links + media
photo album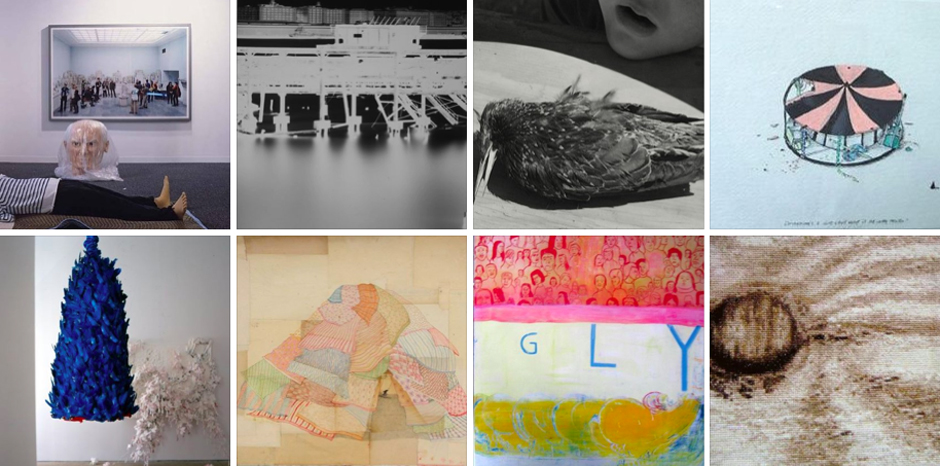 featured image: Elisabeth Condon, Realms of the Dynasty