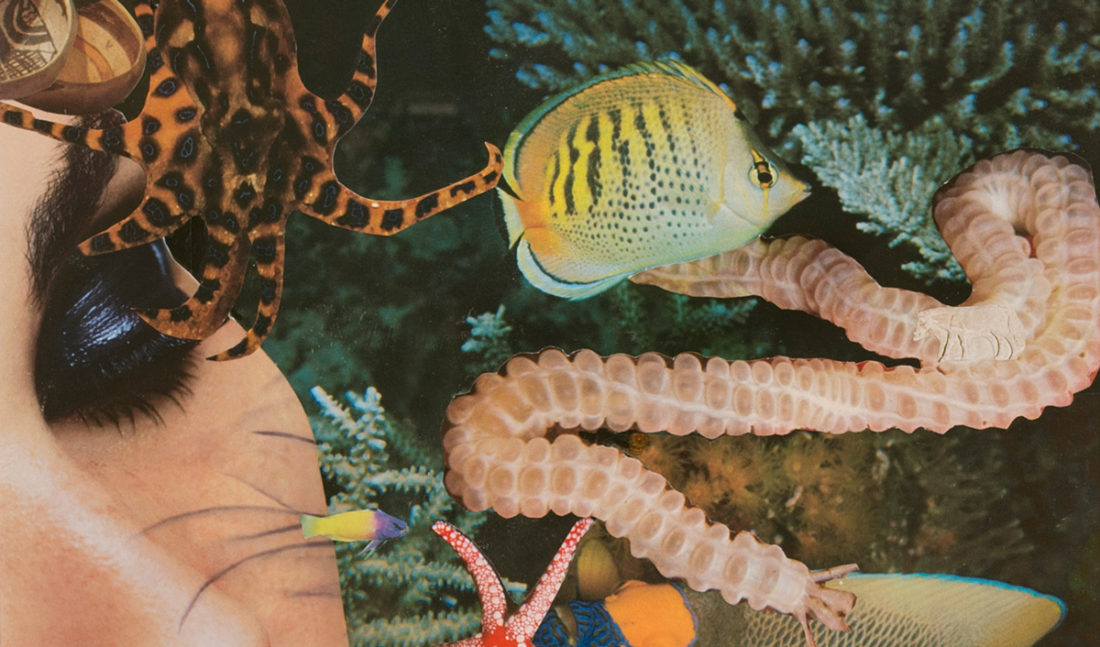 TJ Ahearn Jukebox Collages at Girls' Club Annex
On View July 30, 2016 - October 14, 2016
Girls' Club presents an exhibition of recent collages from T.J. Ahearn, inspired by and created on vintage LP vinyl record albums from the 60s and 70s, in the Annex Space. Gallery hours are by appointment only during August 2016.
TJ Ahearn, the alia and alter ego of curator Jane Hart, lives and works in Miami. Ahearn attended School of Visual Arts in New York as well as both the University of Miami BFA Program and Miami Dade Fine Arts Program. The collages by Ahearn are meticulously crafted imagery hand cut, primarily from vintage and contemporary magazines. Ahearn creates imaginary environments through the inventive layering and juxtaposition of both banal and pop culture visual elements. The collages on view are from the artist's JUKEBOX series, wherein all imagery is pasted directly onto the back of vintage LP jackets, which also enclose the original vinyl.
"The music spanning the Sixties and Seventies in particular, represents a dynamic shift in the cultural strata of western civilization and beyond. Rock and Roll the prevailing musical genre signifying that era remains embedded in our contemporary society -- to the point of banality, as it is often co-opted for TV advertising and mass media. The evocative, imaginary scenes in the collage works are ignited by the spark of the music's intent and flavor-- reflections on concepts of Utopianism, spirituality, gender and identity themes, ecology, war resistance and other issues that continue to be relevant today."
The work of TJ Ahearn is in many prestigious collections in the U.S. and abroad and have been exhibited at museums, galleries and art fairs internationally.
Opening Reception, Saturday, July 30, 6-9pm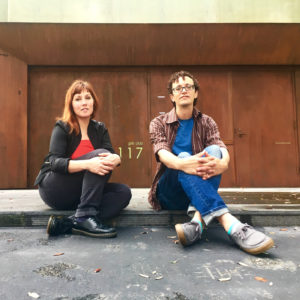 During the opening reception, on Saturday, South Florida-based band Pocket of Lollipops will perform inside the gallery to kick off the exhibition. Doors open at 6pm, performance begins 7pm.
Made of wife and husband team of Maitejosune Urrechaga and Tony Kapel, Pocket of Lollipops will swirl together a mind melding indie rock frenzy leaving the listener with a dizzying, organic sound and taking the audience to another dimension, far off into the past or future.
The duo has been instrumental in merging South Florida's stuffy art scene with a spunkier, all-fun, no-gloom attitude. The aural results are an art-punk, danceable, no wave sound that glistens in the diabetic saccharine glory of power-pop.

-Abel Folgar, New Times Broward Palm Beach
Editions of the band's albums including Broken Balloon, with cover art by TJ Ahearn, will be available for sale along with band merchandise.
More information about Pocket of Lollipops at www.pocketoflollipops.bandcamp.com.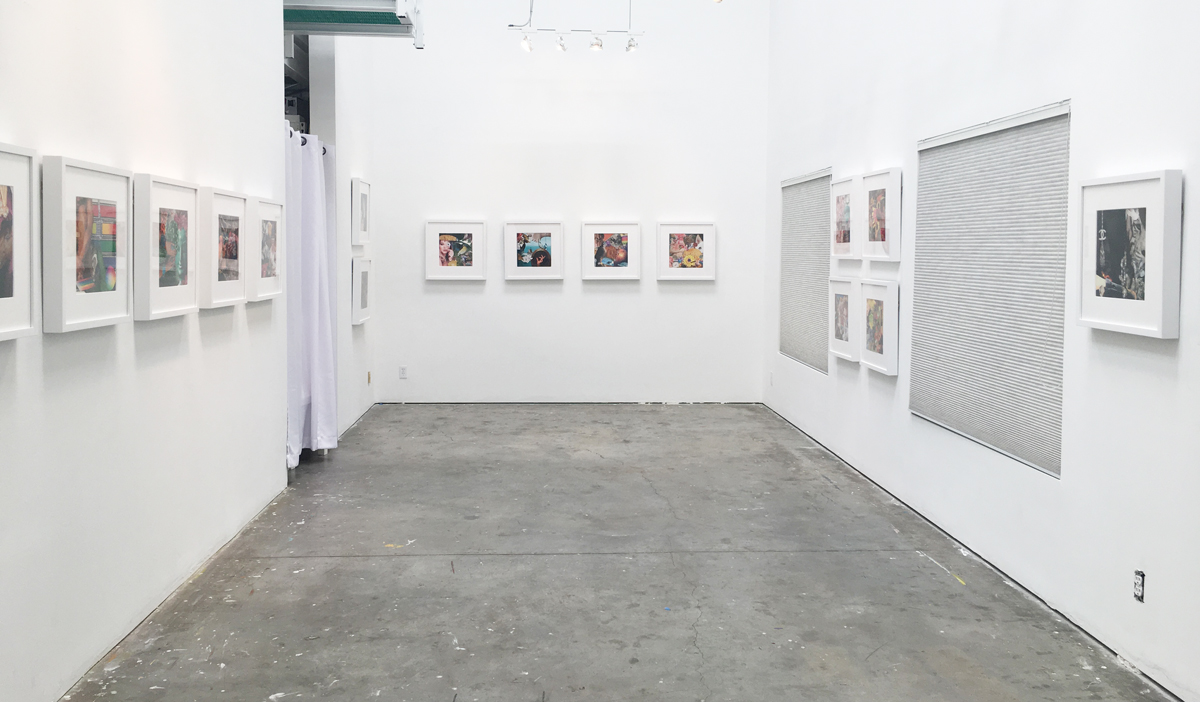 Print Series
A limited edition series of prints from Ahearn's unique collages, published by Girls' Club, is available for sale in conjunction with the exhibition. Four different collages are available, in an edition of 4 each.
TJ Ahearn Print
$150.00
Limited edition prints from the collages of TJ Ahearn
Archival inkjet prints
12 x 12 inches
Edition of 4
Published by Girls' Club in conjunction with the exhibition TJ Ahearn Jukebox Collages.
Classic Album Covers are re-created as "Jukebox Collages"
July 28, 2016