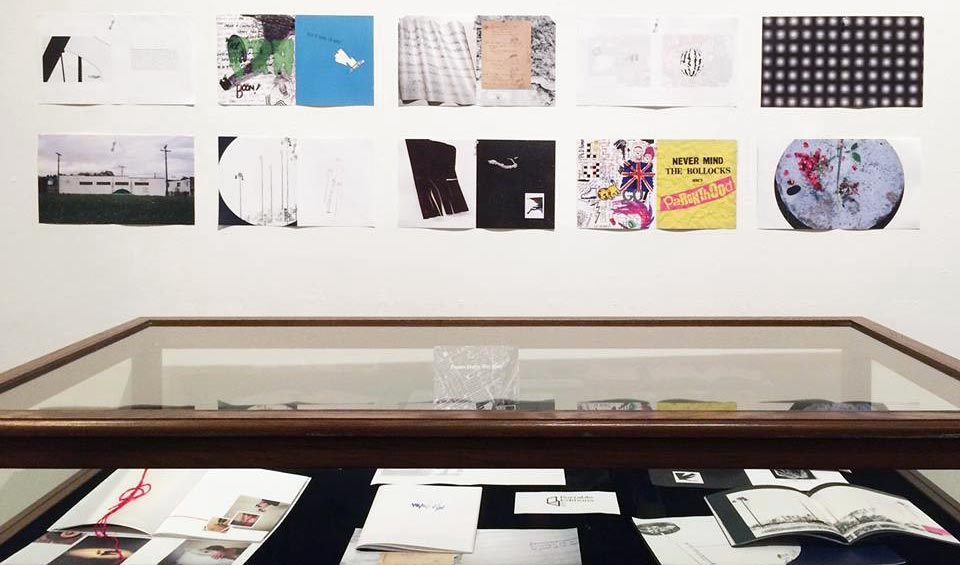 Printer in Residence: Portable Editions, February/March 2016
In conjunction with the current exhibition Self-Prolfieration, South Florida artists and collaborators Leila Leder Kremer and Juana Meneses of Portable Editions will set up shop at Girls' Club as a Printer in Residence for the month of March 2016.
Printing processes and artist books have been a staple of the growing artists' oeuvre for generations. During Portable Edition's residency, artists are encouraged to explore the possibilities of the medium within the context of their own practice.
Using their Risograph printer, Portable Editions will be offering workshops for artists as part of their Portable Editions: LAB, to explore this unique printing process and discuss concepts surrounding small batch printing editions and artist books.
Workshops are open to students, artists and the general public. A small materials fee applies to each.
[add_eventon_el el_type="pe" el_title="Related Events" event_type_2="421" hide_so="yes" show_et_ft_img="yes" number_of_months="1000" event_order="DESC"  ]
About Portable Editions
Juana Meneses + Leila A. Leder Kremer are interdisciplinary artists and curators working together as a collaborative duo. Their socially engaged practice ranges from curatorial productions to participatory art projects.
As part of Leila & Juana collaborative practice they founded Portable Editions a small self-publishing operation in Miami, FL, to foster appreciation and understanding for artists' books as portable, intimate, democratic works of art.
Ongoing projects include Portable Editions: LAB, an itinerant books & zine making unit extension embracing a collaborative model of project-driven exhibitions, demonstrations and workshops that will occur as pop-up events; and Artist Making Books, a curated project that supports the production of a short run artists' book for artists with ties to South Florida.
Support for Portable Editions: LAB is provided by Cannonball through its WaveMaker Grants Program, which is part of the Andy Warhol Foundation's Regional Regranting Program. WaveMaker Grants is supported by Andy Warhol Foundation for the Visual Arts, John S. and James L. Knight Foundation, and The Miami-Dade County Department of Cultural Affairs.
Portable Editions Pop Up Shop at Girls' Club
February 27 - March 30, 2016
Printer in Residence Events