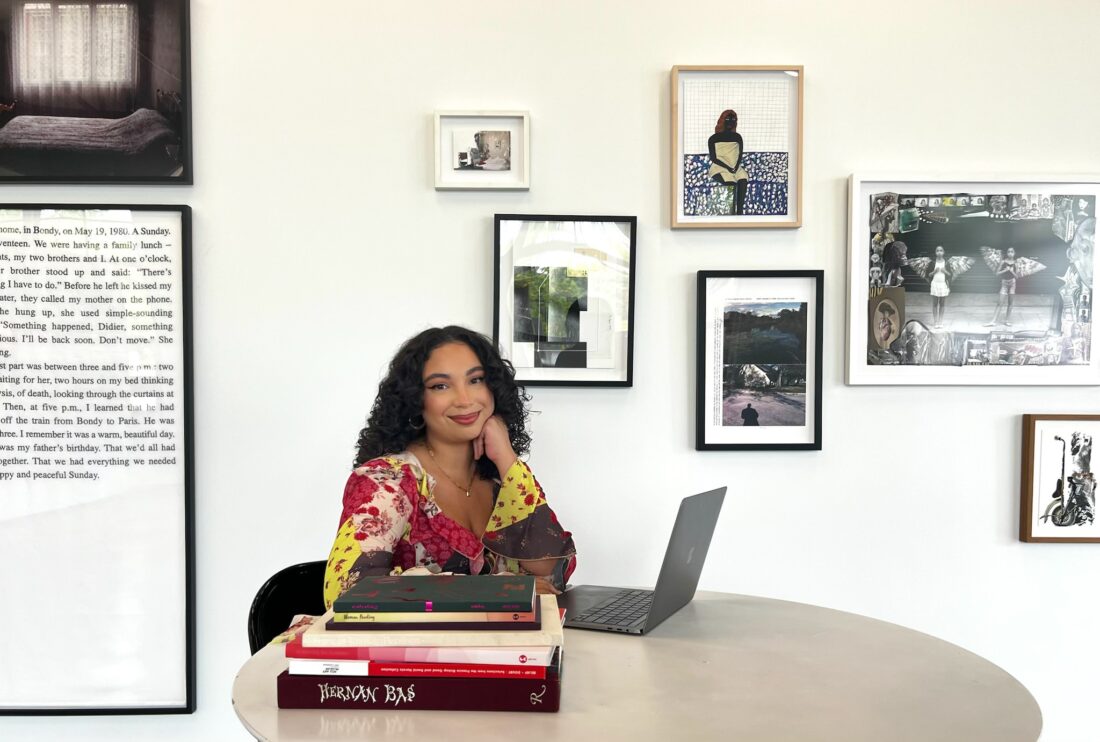 Hello Fellow: Girls' Club welcomes Paola Torras
Summer/Fall 2023 Fellowship
Girls' Club reignites its fellowship program, welcoming Paola Torras to the Girls' Club team. Bridging the gap between art school and the professional workplace, the fellowship program works hands-on with young artists and professionals, combining education and practical experience to create a unique environment for professional growth.
The Fellowship Program at Girls' Club enables young arts professionals to gain substantive understanding of arts administration, programming and arts operations while contributing to Girls' Club exhibitions and public programs. Working closely with Girls' Club Gallery Director and Gallery Manager, fellows will be heavily involved in a variety of operations including curatorial, research, social media campaigns, building relationships with press, creating educational print and web content, developing curriculum, assisting in collection management and community involvement.
In addition to regular programming and operations, fellows are charged with the creation of an independent community-, education- or web-based project. They will have the opportunity to direct the project from inception, to completion – creating project goals and deliverables, researching and applying for project funding, vetting team of collaborators/contributors, writing press releases and contacting local press, devising cross-platform social media campaign, documenting the project and producing final reporting data for evaluation.
About Paola
Paola Torras holds a Bachelor of Arts degree in Editing, Writing, and Media from Florida State University. During her time at FSU, Paola was a contributing writer and lead editor of the Women's Student Union's magazine, Her Voice, which allowed her to bridge her passion for writing and publishing. After graduating, Paola began her career in digital marketing and copywriting. She has worked with several companies and clients to curate their social media strategy and effectively increase online brand presence through a myriad of communication channels. Paola is also a multidisciplinary creative, her work specializes in film photography, acrylic painting, and mixed media collaging. 
As a Girl's Club fellow, she is looking forward to using her experience in social media marketing and magazine work to further our mission of serving as an accessible resource for scholars, curators and practicing artists while highlighting the contributions of women to the field of contemporary art to an engaged audience.