Flip Out: Artists' Sketchbooks, an indepdent project by Brooke Frank at Girls' Club Annex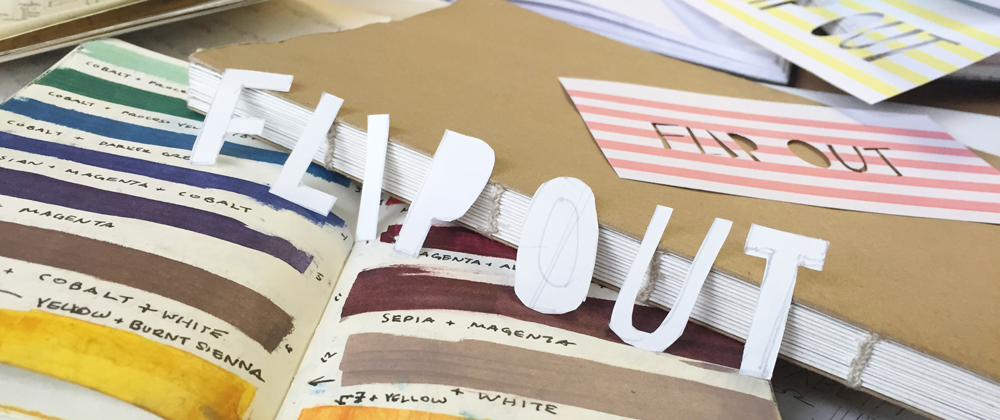 Flip Out is an exhibition of sketchbooks from local artists highlighting the honesty and vulnerability of the unfettered ideas that materialize in the pages of artists sketchbooks, curated by recent and current fellows Mariela Acuna and Brooke Frank. 
The exhibition is curated from local artists found in the Girls' Club history of collection artists and programming professionals, as a tribute to those who have helped support, engage and carry out Girls' Club mission.
Features artists include Jeanie Ambrosio, Amalia Caputo, Rosemarie Chiarlone, Jen Clay, Brooke Frank, AdrienneRose Gionta, Francie Bishop Good, Felice Grodin, Kandy Lopez, Jillian Mayer, Erica Mohan, Vickie Pierre, Kerry Phillips, Karen Rifas, Lisa Rockford, Sarah Michelle Rupert and others.
The freedom of expression that takes shape in the personal notes and stream of consciousness writings and drawings found in sketchbooks are integral to an artist's practice. Sketchbooks speak to the future of their users and shed light on the infinite ways in which projects begin and manifest. By exhibiting sketchbooks, rather than finished work, we hope to encourage the consideration of artistic practice beyond its final products.
Finished work is the product of much more than the time and material spent producing it. It is preceded by a lifetime of thinking and drafting. More often than not, it's difficult to communicate to an audience how much time creative work consumes before a project begins to take form.