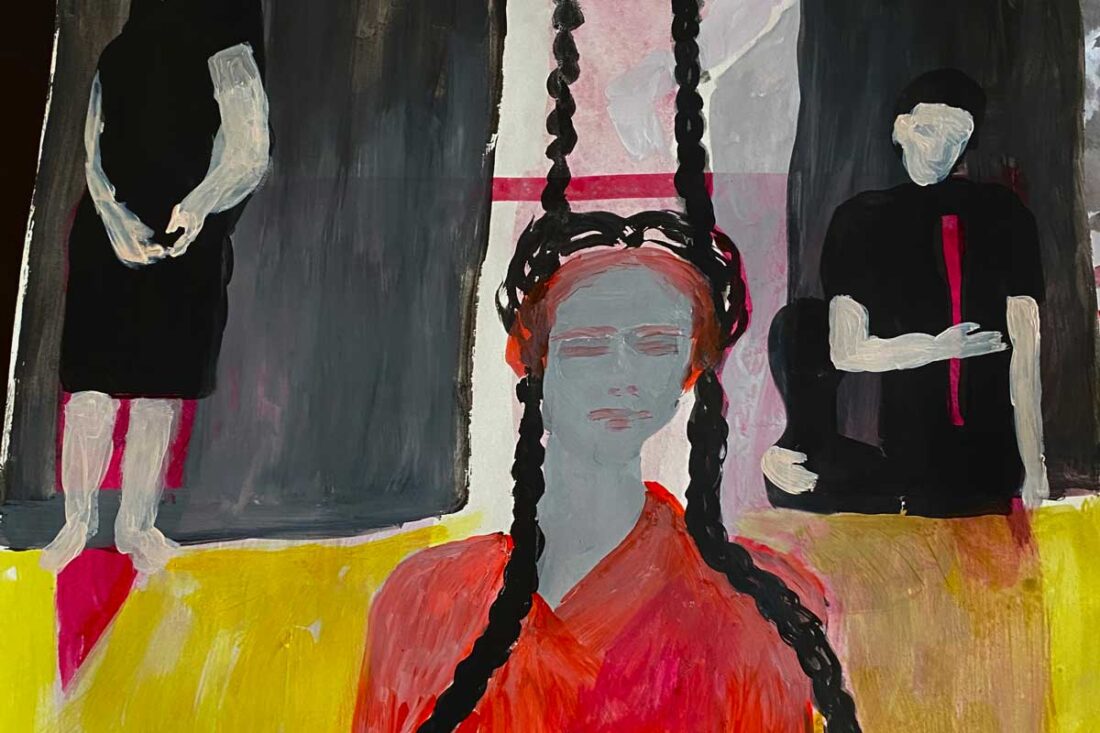 Drawing Closer: Nereida Garcia Ferraz
Nereida Garcia Ferraz
Nereida Garcia Ferraz is a painter, photographer and video maker who graduated from the School of the Art Institute of Chicago. She has received the following grants: Ryerson Traveling Fellowship National Endowment for the Arts Fellowship in 1985 and in 1998, The Ford Foundation grant in 1994. Illinois Arts Council Visual Arts Fellowship in 1985, 1986, 1989 Mac Arthur Foundation Media Grant in 1994 as well as The Richard Diebenkorn TeachingFellowship from the San Francisco Art Institute in 2000 – 2001.
She has taught at the Museum of Contemporary Art in Chicago, The San Francisco Art Institute, and The School of the Art Institute of Chicago. She has also been a resident/visiting artist in many Art Schools and Museums. She currently works at MOCA's Women on the Rise Program and Miami Art Museum's Brick X Brick Outreach Art Education Program since 2008, working with youth on issues of Urban Design and Architecture, also at the Idea Lab atBASS Art Museum in Miami. Founded The Photography Program at MACLA, San Jose California in 1998. Her works have been exhibited in numerous Museums and Galleries around the US and abroad.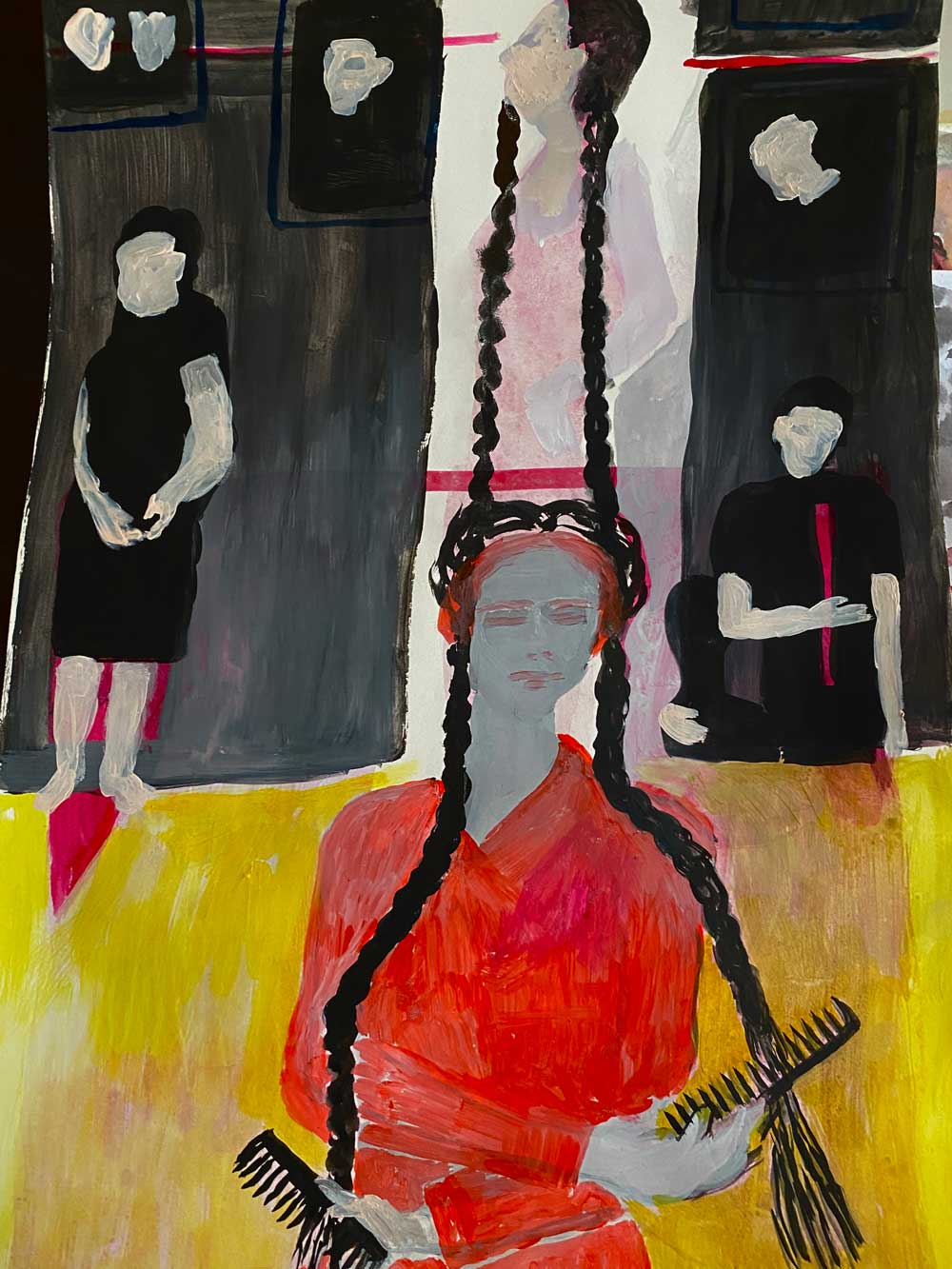 Girls with Braids, 2020
Ink on watercolor paper
16 x 18 inches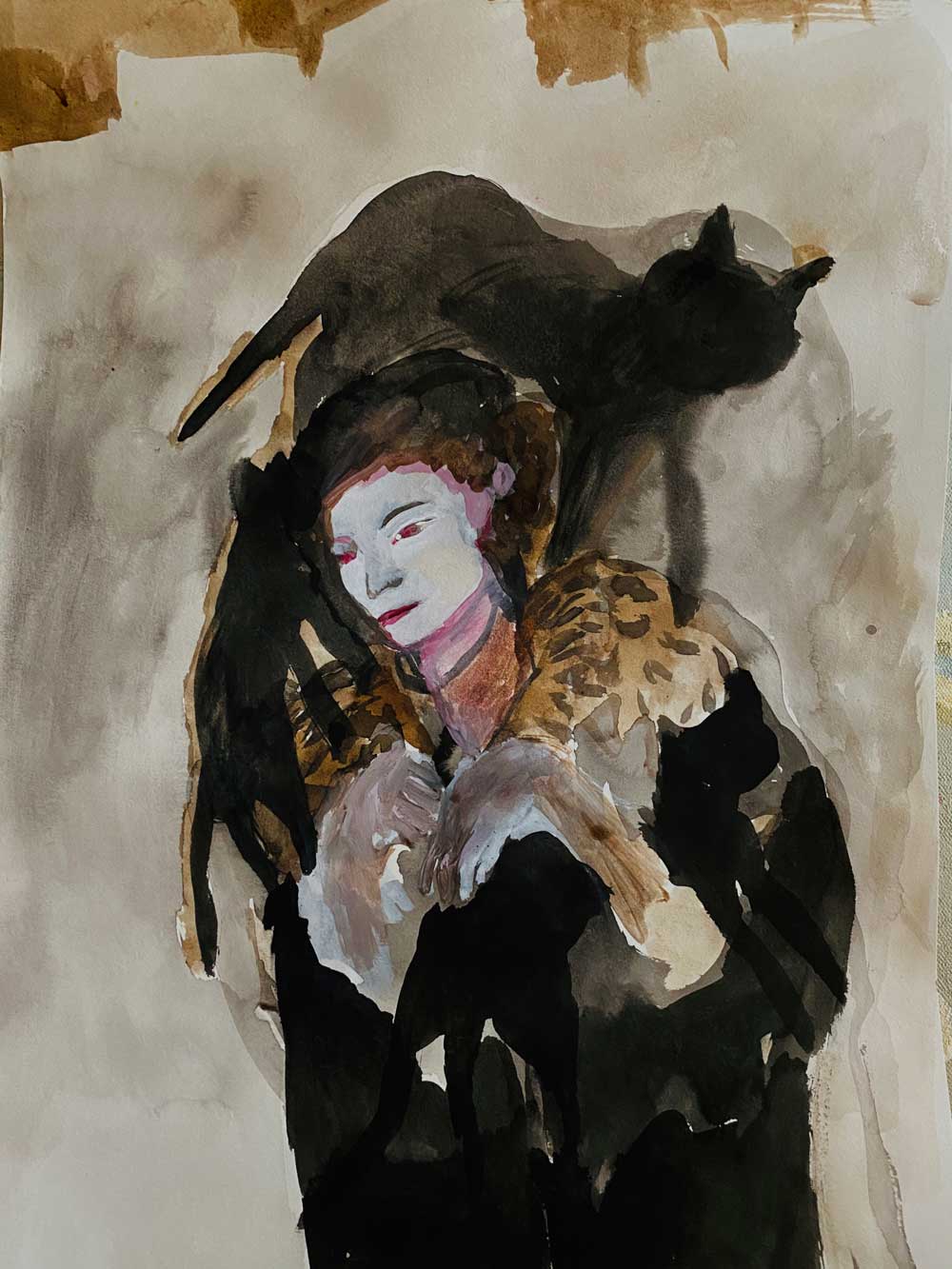 Cat Woman, 2020
Walnut Ink on watercolor paper
12 x 18 inches
About Drawing Closer: Collecting at a Distance
In April Girls' Club introduced a new initiative to sustain creative lives and introduce works by local artists to the public.
While the spread of Coronavirus COVID-19 has shuttered museums, arts organizations, galleries and derailed artists' income opportunities around the globe, like many, Girls' Club has decided to take action.
Artists create. We collect.
Girls' Club is reaching out to our network of artists and seeking submissions of recent artwork for consideration. Works should be made this year, in 2020, and have a retail price of $500-$1000.
For the next 3 months, one work per week will be purchased by Girls' Club founders, Francie Bishop Good and David Horvitz .
Each week, Girls' Club will highlight the selected artist on social media. Through video interviews, scenes from studio life, sharing the details of other available works, Girls' Club will promote the careers of artists weathering this unprecedented moment.
More information and submission link at girlsclubcollection.org/drawing-closer-call/2020