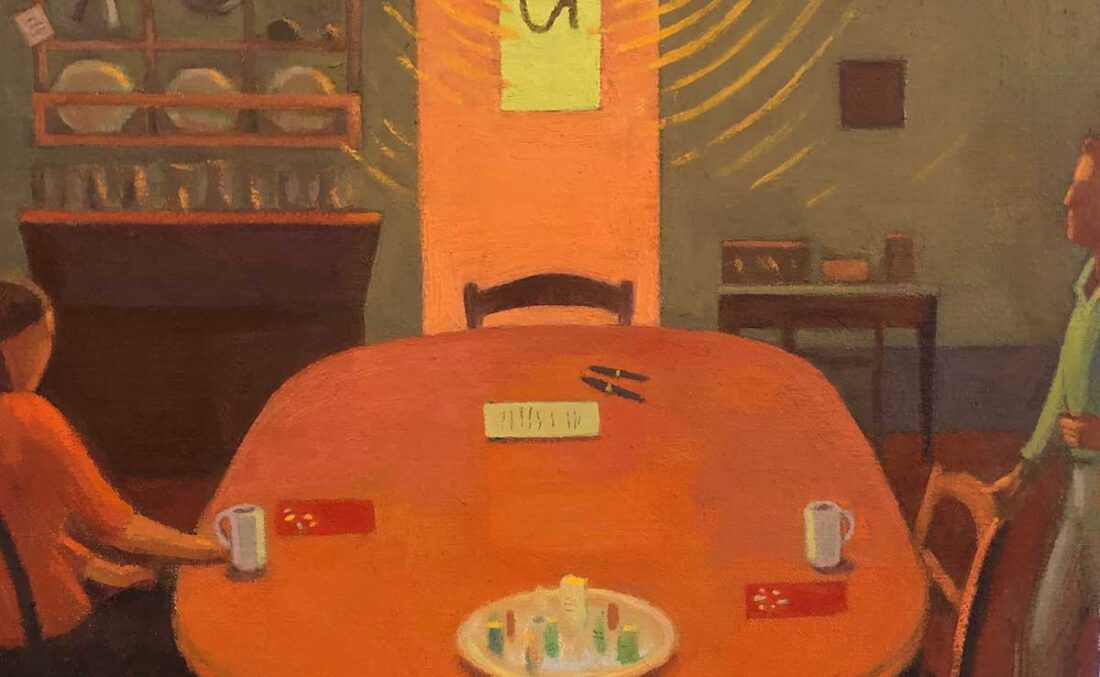 Drawing Closer: Caren Canier
Caren Canier
Caren Canier is a representational painter who divides her time between upstate New York and Umbria, Italy. She is a Fellow of the American Academy in Rome and Professor Emeritus of the Arts Department at Rensselaer Polytechnic Institute in Troy, NY. Her paintings deal with literary and narrative themes of history, landscape and family life.
Caren Canier is a native of New York City. She attended Cornell University, graduating with a BFA in Painting, and earned her MFA in Painting at Boston University. She studied with Philip Guston and James Weeks at BU and Gillian Pederson-Krag at Cornell. In 1977, she was awarded the Rome Prize Fellowship and spent a year at the American Academy in Rome.
Canier's work was represented by the Robert Schoelkopf Gallery in New York City, where she had two solo shows, until it's closing in 1991. Since that time, she has exhibited frequently in New York, New England and Italy. Recent comprehensive shows include a solo exhibition at the Painting Center in New York City and a two-person exhibition at the Exposition Hall of the City of Gubbio in Italy. In addition to the Rome Prize Fellowship, she is the recipient of a New York State CAPS grant, two Artists' Fellowships from the New York Foundation for the Arts, and grants from the Ingram Merrill Foundation and the Pollock-Krasner Foundation. In 2002, she received the Distinguished Alumni Award of Boston University College for the Arts.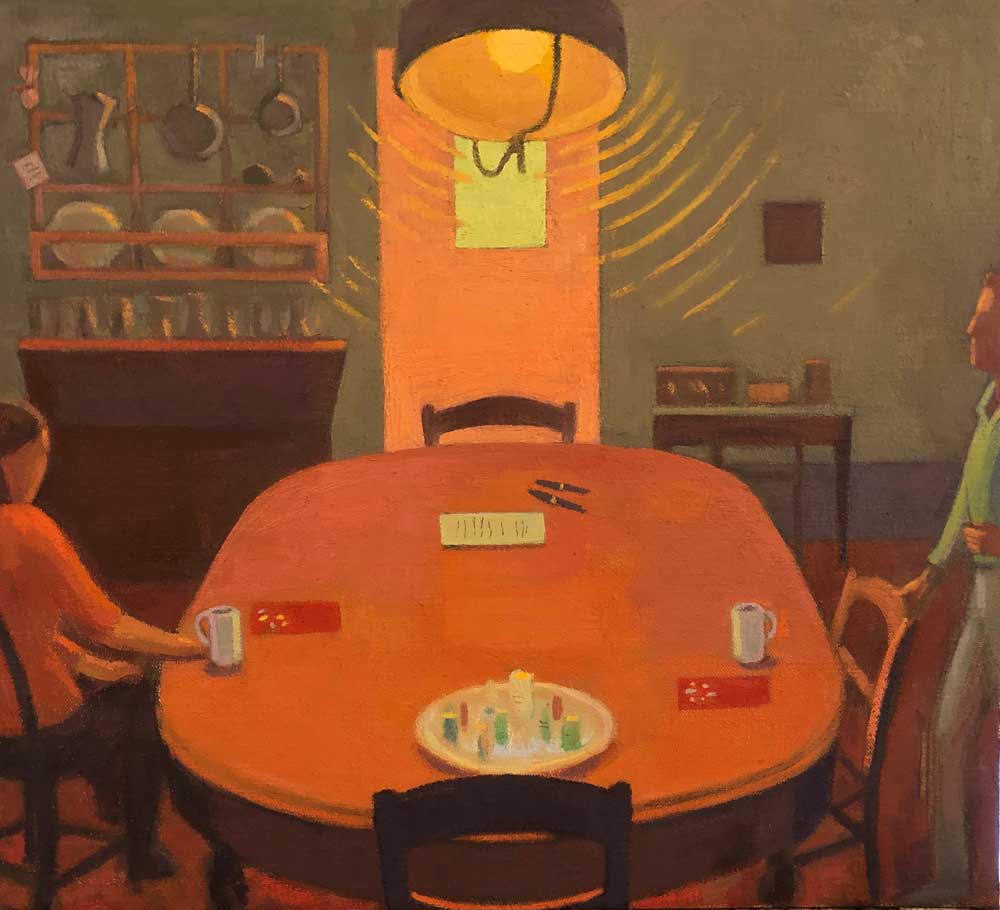 Pills, 2020
Oil on canvas
18 x 20 inches
About Drawing Closer: Collecting at a Distance
In April Girls' Club introduced a new initiative to sustain creative lives and introduce works by local artists to the public.
While the spread of Coronavirus COVID-19 has shuttered museums, arts organizations, galleries and derailed artists' income opportunities around the globe, like many, Girls' Club has decided to take action.
Artists create. We collect.
Girls' Club is reaching out to our network of artists and seeking submissions of recent artwork for consideration. Works should be made this year, in 2020, and have a retail price of $500-$1000.
For the next 3 months, one work per week will be purchased by Girls' Club founders, Francie Bishop Good and David Horvitz .
Each week, Girls' Club will highlight the selected artist on social media. Through video interviews, scenes from studio life, sharing the details of other available works, Girls' Club will promote the careers of artists weathering this unprecedented moment.
More information and submission link at girlsclubcollection.org/drawing-closer-call/2020