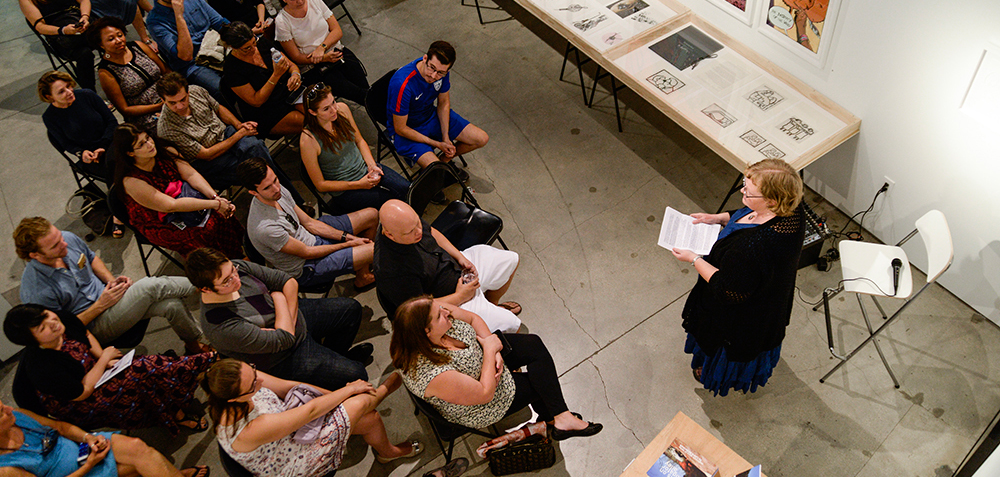 During the Catalog Launch event for Self-Proliferation, writer in residence Jan Becker invited a group of local authors to share their recent publications with Girls' Club and its audience.
South Florida is home not only to a growing visual art scene, but a dynamic, multi-faceted, multi-cultural, literary scene. Novelists, poets, historic writers and journalists have always been a part of South Florida's unique history. Like visual artists, they document our community and create lasting impressions of our weird, little sunny existence. Their stories reach far beyond our swampy borders and permeate the world.
Girls' Club began its annual writer in residence program in 2010, in part as a way to fuse the visual with the literary, and forge new relationships, collaborations and projects between the two.