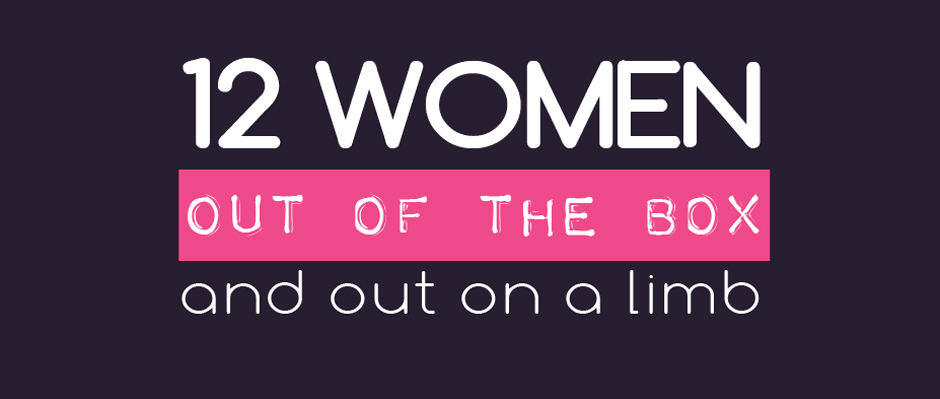 12 Women Out of the Box & Out on a Limb: Belaxis Buil
More on Belaix Buil:
About 12 Women and Vanessa Garcia
Girls' Club writer-in-residence Vanessa Garcia presents "12 Women Out of the Box & Out on a Limb" a video interview series highlighting 12 inspiring local professionals and sharing a glimpse into their unique world perspectives.
The series is inspired by Garcia's opposition to recent feminist set backs she's perceived that counter the progress made by years of feminist and women's rights activists. Garcia comments that some recent publications "tell women to 'lean into' men and the sectors of the world run by them in order to only then, perhaps, maybe, have a chance at change. This seems the wrong way to go about it, and adverse to all the work done by women in the past."
Choosing her subjects carefully, including women from a diverse background and industries, Garcia has put together a group of "women out there in the world that lean out, go their own way, forge new paths for us all" says Garcia.
Vanessa Garcia is an multi-media and cross-genre artist, writer, and journalist. She's written for various publications including The Miami Herald; HowlRound; The Southern Humanities Review; and The Art Basel Magazine, along with numerous other journals, magazines, newspapers, and online media. In 2010, she was named one of Miami's 20 under 40 by The Miami Herald. That same year she was named one of Miami's 100 Creatives by the Miami New Times. In 2008, she was one of four Literature Finalists, worldwide, in the Rolex Mentor & Protégé Arts Initiative. Through the Rolex initiative, she was able to cross paths with Nobel laureate, Wole Soyinka, who has, since then, called her work: "a tonic." She's the Founding Artistic Director of Krane, Inc — a theatre/arts company also known as The Krane (www.thekrane.com).
She has won scholarships to the NY State Summer Writers Institute; a Vermont Studio Center fellowship; and received the Voices at the River Residency at the Arkansas Repertory Theatre in Little Rock. She earned her BA from Barnard College, Columbia University (summa cum laude and Phi Beta Kappa), her MFA in creative writing (fiction) from the University of Miami, as a James Michener Fellow, and an MA in English, as a Schaeffer Fellow, at the University of California Irvine. She has taught at Johns Hopkins University's CTY program; the University of Miami; Miami Dade College; the University of California Irvine, and numerous other institutions.
More information can be found at www.vanessagarcia.org.