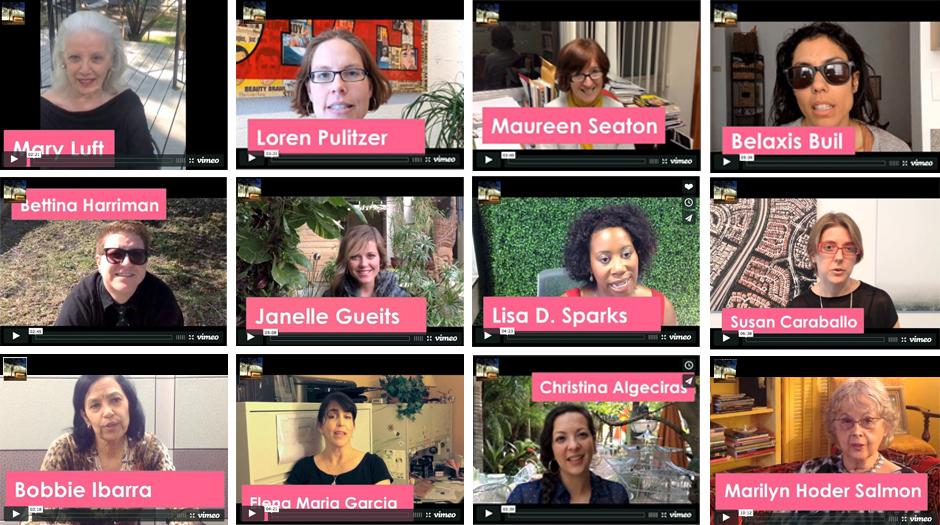 12 Women Out of the Box and Out on a Limb, video series
Girls' Club Writer-in-Residence Captures 12 Women Making a Difference in South Florida with New Video Blog Series
Girls' Club writer-in-residence Vanessa Garcia presents "12 Women Out of the Box & Out on a Limb"a video interview series highlighting 12 inspiring local professionals and sharing a glimpse into their unique world perspectives.
The series is inspired by Garcia's opposition to recent feminist set backs she's perceived that counter the progress made by years of feminist and women's rights activists. Garcia comments that some recent publications "tell women to 'lean into' men and the sectors of the world run by them in order to only then, perhaps, maybe, have a chance at change. This seems the wrong way to go about it, and adverse to all the work done by women in the past."
Choosing her subjects carefully, including women from a diverse background and industries, Garcia has put together a group of "women out there in the world that lean out, go their own way, forge new paths for us all" says Garcia.
January 8 | Mary Luft, Executive Director and Founder of Tigertail Productions
January 22 | Elena Maria Garcia, actor and Education Director or Bluedog School of Acting for Kids
February 5 | Maureen Seaton, poet and MFA professor at University of Miami
February 19 | Bobbie Ibarra, Executive Director of The Miami Coalition for the Homeless
March 5 | Marilyn Hoder-Salmon, writer and Founding Director of the FIU Women's Studies Center
March 19 | Janelle Gueits, filmmaker, producer and multi-media artist
April 2 | Christina Algeciras, founder of Benestar Kids: Wellness for Children
April 16 | Lisa Sparks, CEO of Verity Content and Business Speaker
April 30 | Belaxis Buil, Performance Artist
May 28 | Bettina Harriman, Poet and "Passion Test" Teacher
June 11 | Loren Pulitzer, Chef and Business Owner
June 25 | Susan Caraballo, Artistic Director of Art Center South Florida
Videos will be published select Wednesdays at www.girlsclubcollection.org/blog.
About Vanessa Garcia's Writer-in-Residence Projects
As writer-in-residence at Girls' Club, Garcia has embarked on a year-long collaboration with Girls' Club directors and guest curators - TM Sisters - to develop special programming and projects to be presented in tandem with the current exhibition I think it's in my head. In November, Garcia organized an experimental theater performance bringing together local writers, musicians, actors, a choreographer and a director for to present Drifting: A Theatrical Exquisite Corpse.
Other projects in the works include artist and outreach workshops for at-risk youth groups and women's groups focusing on the power of autobiography and self-discovery and an original work of fiction inspired by the artwork on view at Girls' Club to be featured in the upcoming exhibition catalog, to be published in Spring 2014.
More information about Vanessa Garcia available at www.vanessagarcia.org.
There's been a lot of talk about "leaning in" this past year, thanks to Facebook COO, Sheryl Sandberg's best-selling book, Lean In. My feminist heart, however, is with the women out there in the world that lean out, go their own way, forge new paths for us all.

So, in this vein — here's a little video blog series about twelve women that have been leaning out and making waves in our community; women that make South Florida proud.

If you know anyone you think should be featured, let me know. Contact me through my website www.vanessagarcia.org.

- Vanessa Garcia