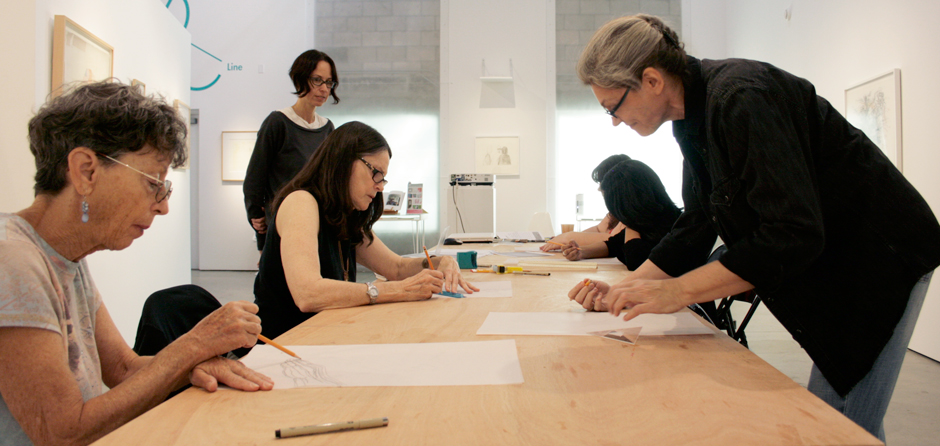 Workshop participants get mappy with Felice Grodin
Armed with the usual suspects of drafting and architecture planning, a group of 5 artists took on the challenge presented by Artists in Action! artist instructor Felice Grodin to map a body sequence and change the way we see movement, gestural expression and transition.  Using tracing paper, acetate sheets, T-squares, drafting dots, triangles and a set of pens, workshop participants focused on spatial effects of movement, looking beyond reference and mapping the trajectory of bodily movements as the interact with given environments.
Below are some of the results and include work by Adrienne Rose Gionta, Terre Rybovich, Sharon Jacob, Charlotte Maloney and Maria Fuentes.