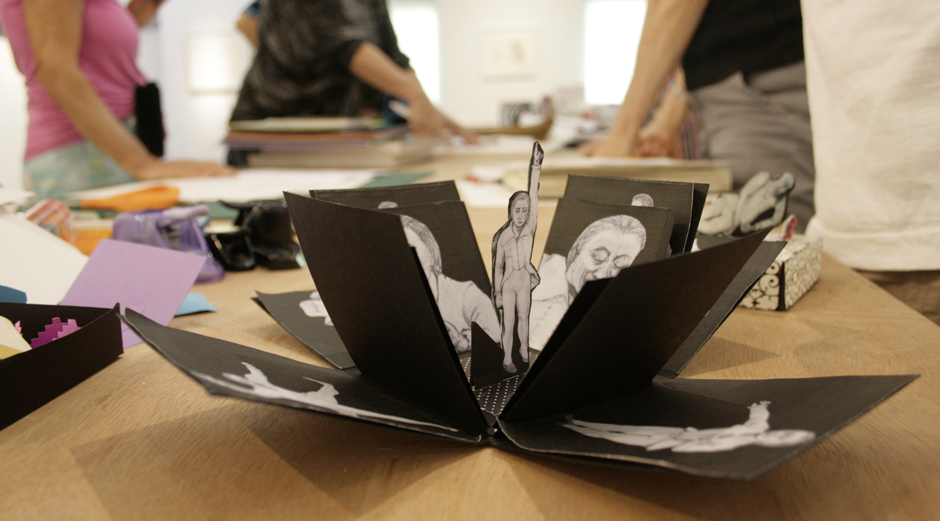 Workshop participants create explosive Venetian boxes with Lou Anne Colodny
Working with sources like xeroxed patterns, taro cards, vintage map snapshots, embossed and textured papers, and other material, a group of 8 artists assembled and created Venetian Exploding Boxes with drawing and video artist Lou Anne Colodny. Participants combined hand drawn elements with appropriated imagery and found objects, create small worlds of folding paper. Once the lid of the box is removed, each side falls down flat unveiling an intricate layering of folded papers and partitions.
Below are some of the results and include work by Sharon Jacob, Charlotte Maloney, Sandi-Jo Gordon, Penny Seldin, Claudia Redel, Ellen Gienge, Lisa Lusardi, Missy Oppenheimerand Maria Fuentes.