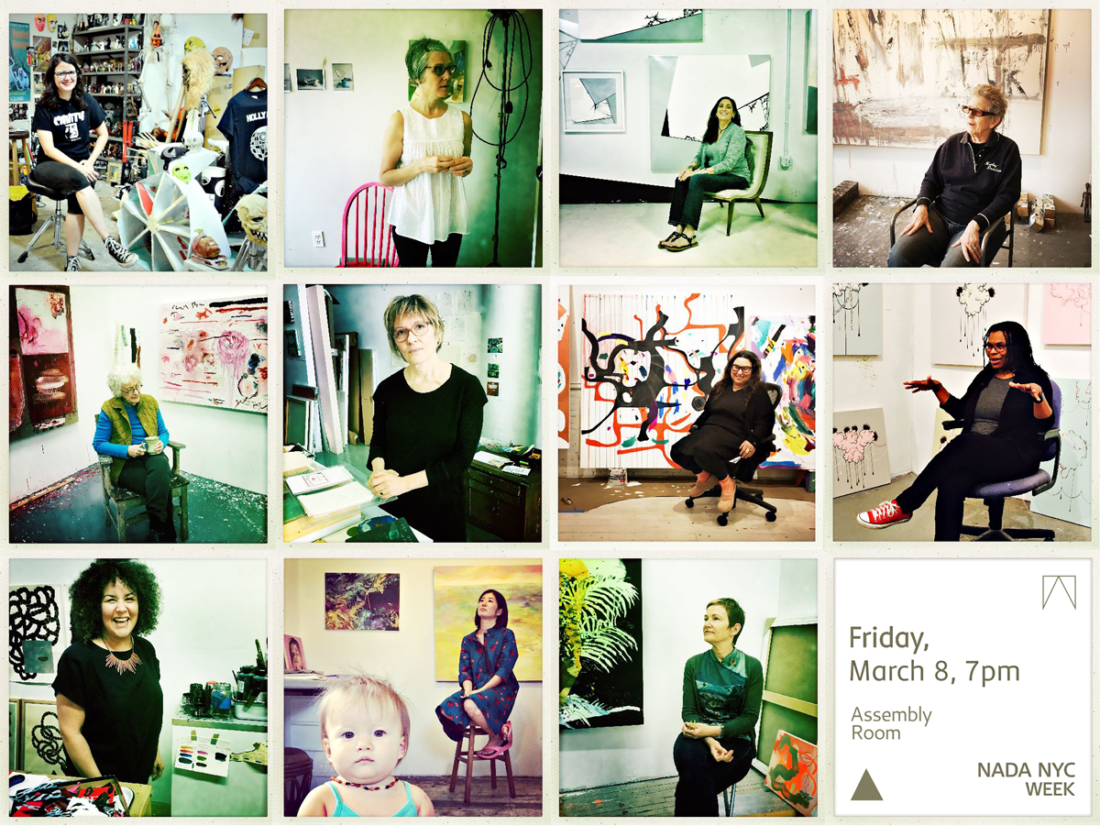 Women Painting screening at Assembly Room during NADA NYC week
Friday, March 8, 2019, 7pm
at Assembly Room, NYC, 191 Henry Street, New York, NY
Join Girls' Club in NYC for a screening of Women Painting at Assembly Room, during NADA NYC Week, followed by a short Q&A session with Girls' Club directors.
The short video hears from artists Harumi Abe, Elisabeth Condon, Julie Davidow, Louise Fishman, Joanne Greenbaum, Sharon Horvath, Amy L. Mahnick, Beatriz Monteavaro, Vickie Pierre, Joan Snyder and Shoshanna Weinberger in their studios in Miami, Hollywood, New York and New Jersey. Sharing their personal histories, backgrounds, and theories on art, life and feminism, these 11 artists bring viewers into the private spaces of their studios for intimate and candid conversations.
Interviewed and filmed by Girls' Club directors Sarah Michelle Rupert and Michelle Weinberg; edited by award-winning artists/film makers Cara Despain and Kenny Riches. The film debuted on WPBT2 / PBS South Florida on December 12, 2017. It has also been screened at MDC College Kendall Gallery in Miami (2017), Project for Empty Space in Newark, New Jersey (2018), and in 2019 at the grand re-opening of the Norton Museum of Art, West Palm Beach.
Running time 32 minutes.
Appropriate for most ages.