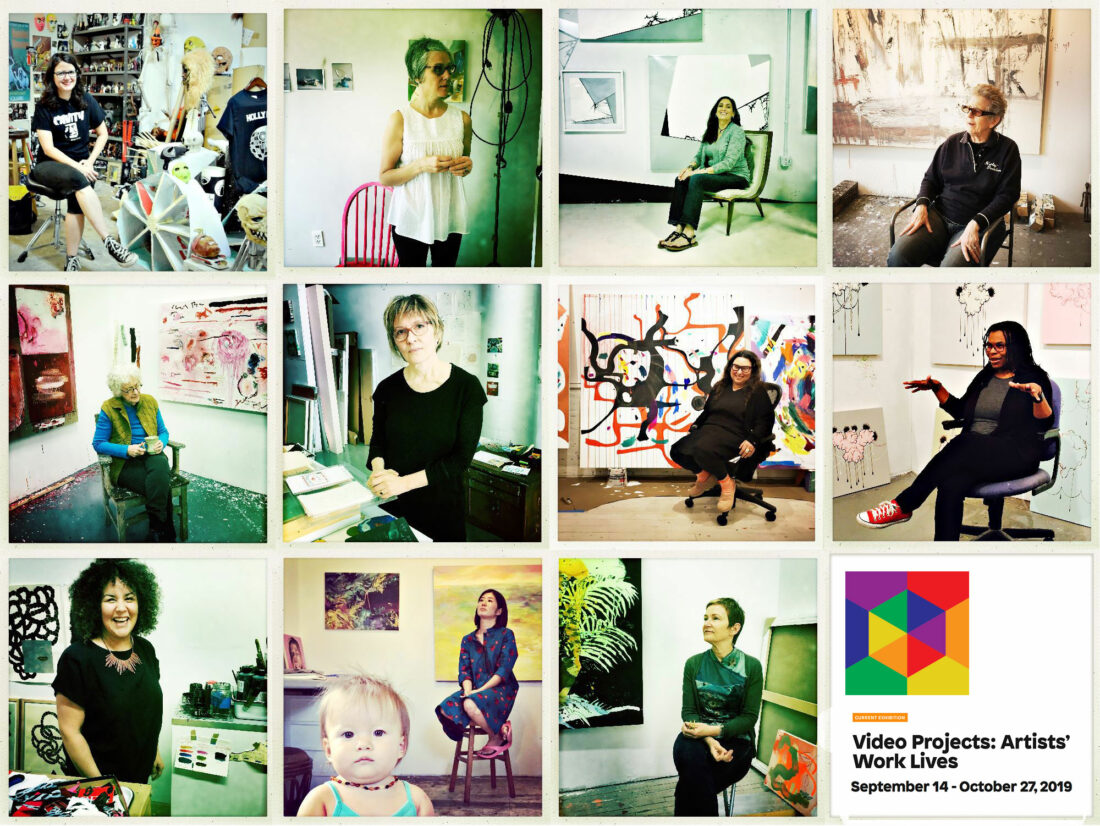 Women Painting at Art and Culture Center / Hollywood
September 14 - October 27, 2019
at Art and Culture Center / Hollywood, 1650 Harrison Street, Hollywood, FL
Presented as part of the Art and Culture Center / Hollywood's Video Projects: Artists' Work Lives, with concurrent exhibits Artists Draw Their Studios, Onajide Shabaka: Floridian Lacunae and Amalia Caputo: Transferences 2.0.
Women Painting
Running time 32 minutes.
Inspired by Emile de Antonio's acclaimed 1973 documentary film titled Painters Painting – in which a single female artist appeared (Helen Frankenthaler), Girls' Club produced a documentary video in 2017 in which eleven female artists are interviewed in their studios in New York City and South Florida. The artists are Harumi Abe, Elisabeth Condon, Julie Davidow, Louise Fishman, Joanne Greenbaum, Sharon Horvath, Amy L. Mahnick, Beatriz Monteavaro, Vickie Pierre, Joan Snyder and Shoshanna Weinberger. Sharing their personal histories, backgrounds, and views on art, life and feminism, these eleven artists invite viewers into the private spaces of their studios for candid conversations.
Interviewed and filmed by Girls' Club directors Sarah Michelle Rupert and Michelle Weinberg; edited by award-winning artists/film makers Cara Despain and Kenny Riches. The film debuted on WPBT2 / PBS South Florida on December 12, 2017. It has also been screened at MDC College Kendall Gallery in Miami (2017), Project for Empty Space in Newark, New Jersey (2018), Assembly Room in NYC (2019) and at the recent grand re-opening of the Norton Museum of Art, West Palm Beach.