Volunteers needed for Art Fallout 2014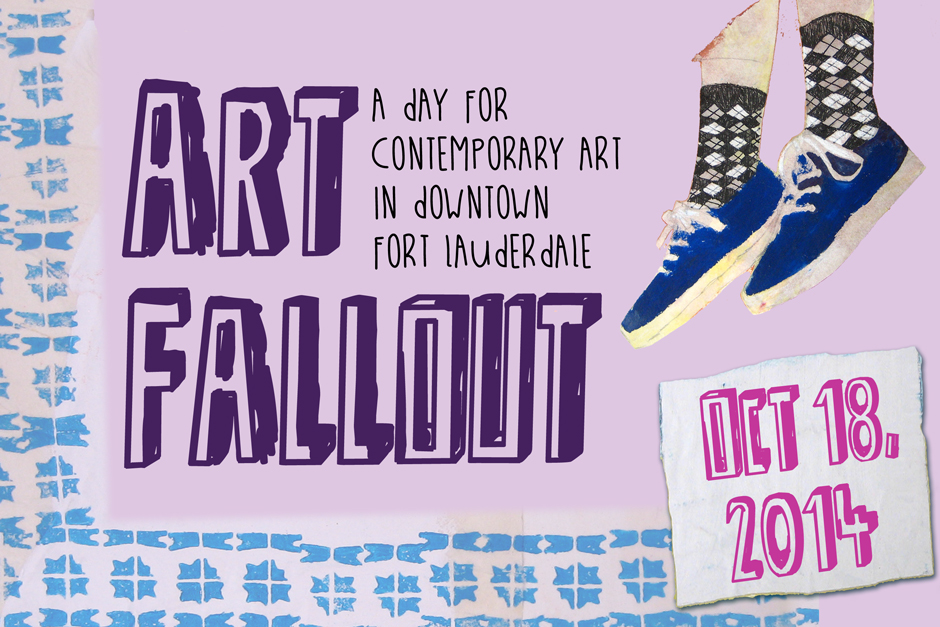 Each year starting in 2010, Girls' Club has organized the community-wide art event Art Fallout to highlight the growing presence and production of contemporary art in downtown Fort Lauderdale. Girls' Club connects with various art venues, artist studios, museums, galleries and alternative spaces to present a city-wide artwalk-style event with free admission, free shuttle buses, interactive activities and a wide selection of food and beverage vendors.
At Girls' Club, a one-day, open call exhibition for artists of all levels is hosted. Each qualifying work that is submitted is exhibited. Girls' Club then invites a team of informal art jurors to view and give feedback to exhibiting artists. These jurors include museum directors, gallery owners, collectors, independent curators, museum professionals, arts writers and artists from the South Florida community. The public is also welcomed to give feedback through a system of color-coded Post-It notes that artists take home at the end of the evening. The result is an eclectic showcase of new work by local artists and the interaction of artists with arts professional with viewer that is unlike any other event. Artists are able to make new connections, develop new relationships with curators, gallery staff and museum professionals and gain insightful feedback on their ongoing practice.

Get involved
First meeting, Friday, August 29, 1pm at Girls' Club, 117 NE 2 Street, Fort Lauderdale.
Volunteers are needed to spread awareness of the event, install and de-install artworks at different locations, document with photo and video, staff shuttle buses and help guide visitors to participating destinations. As Fort Lauderdale's largest artwalk event, Art Fallout is a great opportunity to get to know your neighborhood, meet new artists and art lovers and spend a day making new connections.
All volunteers will thanked by name on the Art Fallout website and social media platforms, with a link to each's artist webpage. Super volunteers will be thanked with cool free stuff – like an Art Fallout tshirt/tote bag, free food, free submission to the open call exhibit, and free tickets to a Miami Art Fair during ABMB and possibly more cool free stuff!