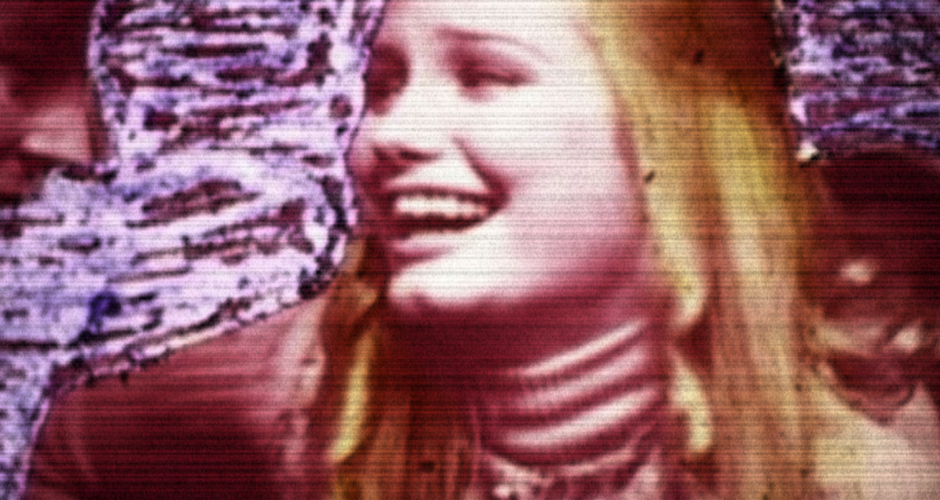 Uneasy Screens video installation at Build a Better Block Fort Lauderdale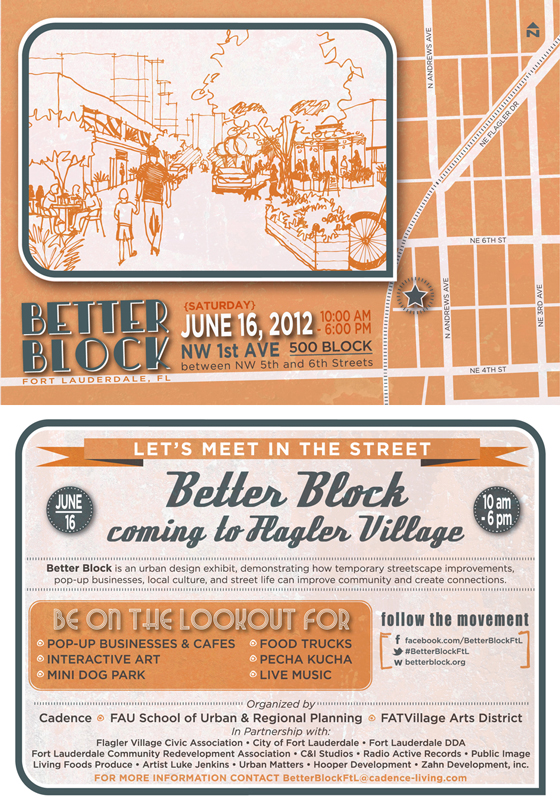 Girls' Club presents Uneasy Screens, a video installation featuring works from the collection of Francie Bishop Good and David Horvitz by Ann Hamilton, Kate Gilmore and Dinorah de Jesus Rodriguez. Injecting scenarios of private anxieties into the busy social space of the pedestrian experience, Uneasy Screens is part of Better Block Fort Lauderdale an urban design project, demonstrating how temporary street improvements, pop-up businesses, culture, & street life can improve community connection and local commerce.
Saturday, June 16, 10am – 6pm
FAT Village |  NW 1st Avenue, between 5th & 6th Street
Build a Better Block is a national campaign to demonstrate that the arts and creative commerce can create  walkable, vibrant neighborhood centers. Better Block Fort Lauderdale is organized by by Cadence,
the School of Urban and Regional Planning at Florida Atlantic University. Other collaborators include Flagler Village Civic Association, Radio-Active Records, Public Image Vintage, C&I Studios, Artist Luke Jenkins, Zahn Development, Hooper Development, Urban Matters, Helium Creative, Fort Lauderdale DDA, Fort Lauderdale Northwest CRA, and the City of Fort Lauderdale.
What's happening:
DJs on the block all day //
Mikey R. (Radio Active Records), Esoteric (JAMS), Blue (Laser Wolf), Kems (Hoverock Records), Sensitive Side (No Jacket Required), and Damask (JAMS)
Interactive Events //
Build your own Terrarium!
Interactive Art – Sculpture, Painting, Chalk Art
Live T-shirt Screen Printing from Iron Forge Press w/Custom graphic designs by Richard Vergez of Radio-Active Records
Critical Mass Ride Through
Fresh food Cooking Demonstration
TOMS shoes "Design your own sole" party
Mini Dog Park & grooming stand for your pups
Eat & drink //
Pop up Crepes Stand
Coffee stand from Undergrounds Coffeehaus
Juice/Snack Bar
Vegan Cupcakes
Food Trucks
Homegrown Vegetable Stirfry
Pop-up shops //
Radio Active Records
Public Image Vintage Apparel
Living Foods Produce
GardenWorks Pottery
Fresh Flowers Stand
Reclaimed Custom Furniture
Decades Vintage Furniture
Fresh Foods Market
More information and up-dates at www.facebook.com/BetterBlockFtL