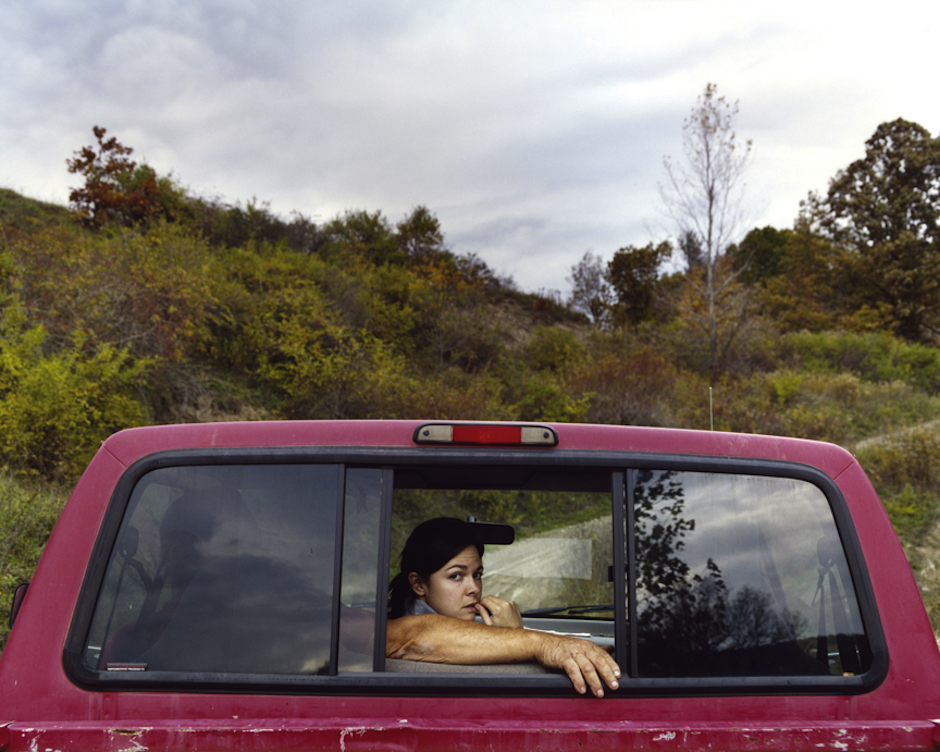 October 2007-September 2008. The thematic exhibition Talking Heads is curated jointly by Francie Bishop Good and Michelle Weinberg. Developing organically out of the Good/Horvitz collection, the exhibition reveals the passion behind each acquisition. Ultimately, the collection expresses the personality of its owners. The intersection of painting and photography predominates throughout the exhibition, reflecting the art practice of Bishop Good, a photographer who frequently works in the interdisciplinary realm between the two mediums, and in multimedia.
The enduring obsession with likeness and identity is reflected in the works on view in Talking Heads. Augmenting pieces from the collection are other singular works graciously loaned for the exhibition by other collectors, galleries, and artists. Visitors to the exhibition can expect to see photographs on a monumental scale, such as Sarah Jones' The Spare Room, and others on an exceedingly intimate scale, like Ann Hamilton's Portal.
Female photographers have made such dynamic contributions to this evolving art form, and Talking Heads will share some of those developments with the South Florida audience. Katy Grannan's Deanna, Allentown, PA channels classical portrait compositions from art history, while Mickalene Thomas' female subjects assertively challenge the viewer with their sexuality. Nikki S. Lee submerges her own identity by resembling women from other ethnicities, and documenting her participation in their social lives and rituals. Acknowledged contemporary master Diane Arbus' Woman with Her Baby Monkey, from 1971 is an example of a milestone work in Talking Heads. Other works in Talking Heads adopt critical stances toward accepted notions of female beauty and behavior, whether in paint, photography or moving image media.
Special thanks to Dennis & Debra Scholl and Bernice Steinbaum Gallery for the loan of works.
Thanks to the artists who generously loaned work from their studios.
artists
Diane Arbus
Tracey Baran
Tamy Ben-Tar
Delia Brown
Lou Anne Colodny
Rineke Dijkstra
Jennifer Dubnau
Tracey Emin
Naomi Fisher
Katy Grannan
Elizabeth Hall
Ann Hamilton
Jiae Hwang
Chantal Joffe
Sarah Jones
Andre Kertesz
Nikki S. Lee
Loretta Lux
Mary Ellen Mark
Beatriz Monteavaro
Alice Neel
Shirin Neshat
Jennifer No
Peggy Levison Nolan
Dinorah de Jesus Rodriguez
Betty Rosado
Judith Joy Ross
Samantha Salzinger
Alessandra Sanguinetti
Dana Schutz
Cindy Sherman
Diana Shpungin/Nicole Engelmann
Wilma Siegel
Lorna Simpson
Mickalene Thomas
Nicola Tyson
Gillian Wearing
Carrie Mae Weems
photo album

featured image: Tracey Baran, No Looking Back