A series of intensive one and two-day workshops
Led by artists, for artists.
To learn new techniques, skills and knowledge to expand your creative practice.
Presented at Girls' Club in Fort Lauderdale.
We know you're busy.
So tell us which dates and times work best for you.
Check off dates and times of interest for each workshop during registration.
We will follow up with you directly by email or phone, scheduling workshops around your availability.
Workshops will only commence if there is enough interest.
So, share! Tell your friends and colleagues! And join!
---

Michelle Weinberg: Virtual Spaces: 3D Drafting into Animation, $80

2-day workshop: June 26 & 27, 3pm-6pm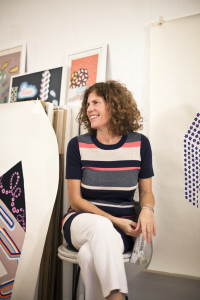 Using free software Sketchup (for MAC and PC), participants can invent virtual architecture in a 3D environment. Learn how to customize these environments by creating patterns, textures and backgrounds. Exporting the architecture into video-editing software invites development of sound, effects and constructing a narrative. The potential for artists is very rich. Use as a drawing tool, as an image generator for graphic novels, to create animation segments for video and more. Individual consultation on how to integrate these tools into personal artistic practice is provided. A laptop is suggested. If you don't have access to a laptop, there may be a few available to loan. A flash drive is also recommended.
Michelle Weinberg is a visual artist living and working in Miami Beach. She creates works in painting and collage, designs rugs, tiles, mosaic and paint murals, and produces art for architecture and public spaces. Her imagery inhabits a "Pretend Dimension" in which elastic perspectives, personalized geometries and fictitious architecture elaborate stage-set like narratives. Her works in all media integrate her vision of vivid backdrops for human activity. Weinberg has been Creative Director of Girls' Club in Fort Lauderdale since 2006.

Diane Arrieta: Surface Spaces: Hand Cut Stencils and Vinyl Decals, $50

1-day workshop: Saturday, July 19, Noon – 4pm
Using a combination of stencil and cut-vinyl, participants can create unique surface designs and complex, layered works. Learn how to create your own stencils for various projects in large scale and small, in a variety of materials.
Participants will learn basic principles of working with stencils including creating stencils from line drawings, information on materials, preservation tips for both one-time use or long-term use and working with large and small scale stencils. Brief discussion on software for stencil creations and fabrication. Participants will also receive an introduction to principles of hand cut vinyl stickers by creating their own designs, hand-cutting, layering and learning application techniques.
Diane Arrieta, often working under the name Birds Are Nice, is a multi-media artist living and working in Palm Beach County, FL. Using graphic illustration to create socially-motivated work, her projects raise awareness of difficult subjects including social evidence, child obesity, sexual predators and environmental issues. She is a 2014 graduate of the University of Edinburgh, Scotland with her MSc. in Biodiversity, Wildlife and Ecosystems Health, and additionally holds a BFA from Florida Atlantic University.
www.dianearrieta.wix.com/birdsarenice
Samantha Salzinger: Fabricated Surfaces: The Staged Tableau, $80

2-day workshop: July 30 and 31, Noon – 3pm
Staged and constructed photography challenges the traditional view of the camera as an objective witness.  Where most photographs conceal their means of production, the tableau photograph deliberately shows its artifice, and in doing so, effectively disrupts the transparency of the image. Tableau photographers use various visual strategies that both draw to the production of their pictures, and also heighten their fictional content and establish them within an imagined world.
In this workshop, Samantha will cover several topics on the subject of staging photographs; including a lecture on the history of staging in photography, different uses of the camera to create visual effects, lighting techniques, Photoshop tutorials and a breakdown of how one of Samantha's own dioramas is made. Each participant will have the opportunity to create his or her own staged image, as the workshop will assist in refining the artists' vision.
Samantha Salzinger obtained her MFA in photography from Yale University and her BFA from Florida International University. Samantha was the recipient of the South Florida Cultural Consortium Fellowship in 2000 and again in 2009. Among her recent museum exhibitions are, Unnatural at the Bass Art Museum in Miami Beach, 2012 and In Residence, at the USF Contemporary Art Museum in Tampa, 2012. Other recent exhibitions in 2013 include, Counting Backwards, Young At Art and I Think It's In My Head, Girls' Club: Francie Bishop-Good + David Horvitz Collection. Samantha is currently an Associate Professor and Art Department Chair at Palm Beach State College.