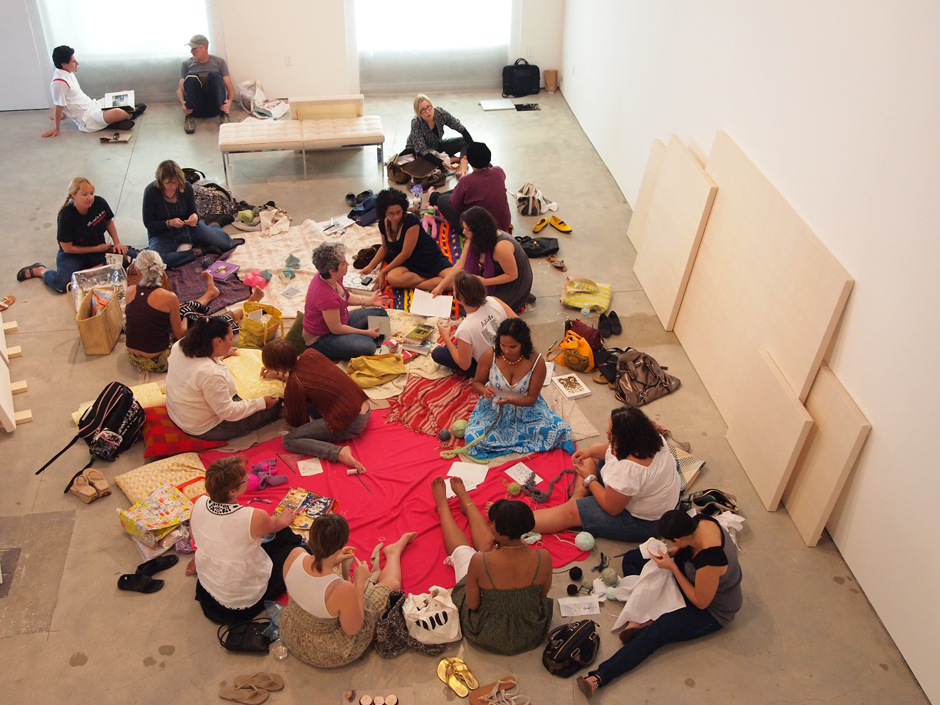 Stitch 'n Bitch 'n Lit a warm and fuzzy success
Twenty-five avid needleworkers joined artist Frances Trombly at Girls' Club on a sunny Saturday afternoon in February to gossip and compare notes on their projects. As a special treat, South Florida writers Denise Delgado, Jessica Machado, Yaddyra Peralta, and E. Parker Phillips read aloud to us from their works in poetry and prose. This was the first event organized by Girls' Club Writer-in-residence Denise Delgado. Stay tuned for more, and look for works published here.
Check out more photos from the event and become a fan on facebook.