Revel on the Block with Girls' Club artist Rachel Perry Welty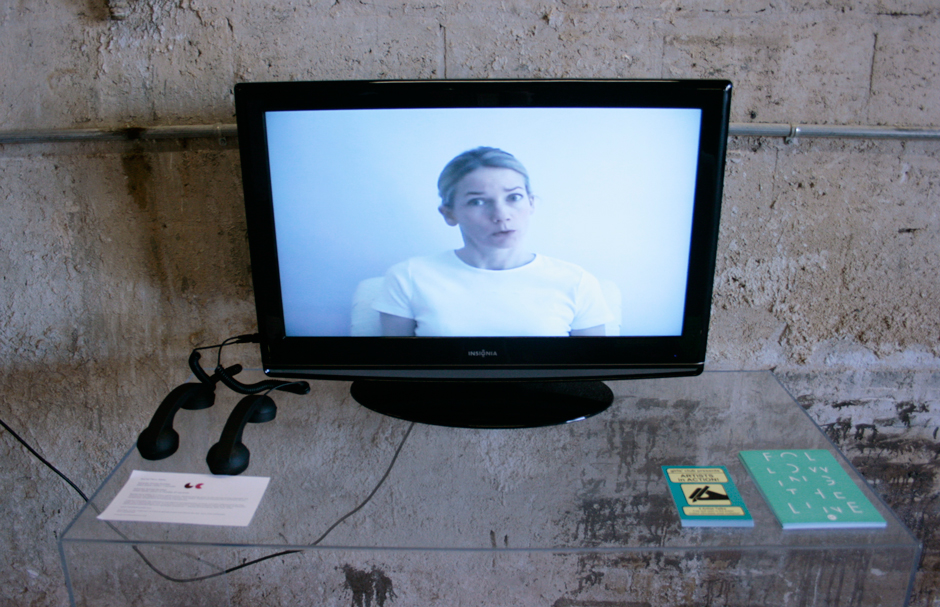 Fort Lauderdale's first Revel on the Block community celebration takes place on January 26, 2013 from 2-11 p.m. Organized by Cadence, C&I Studios and helium creative, the biannual event aims to build a stronger sense of connection in the local creative community, and will feature live music, art exhibits and various activities, food and presentations. Be sure to bring your friends, family and even that little hound for a fun filled day in Fort Lauderdale's budding arts district, FAT Village!
Revel on the Block is a biannual event hosted within the FAT Village Arts District. This event sparked from an overwhelming response to 'Better Block FTL' and a need to create a better sense of connection within Fort Lauderdale's creative community. It is open to the public and will serve as a catalyst to connect community, local business, designers and artist.
Girls' Club is sponsoring a video installation of Karaoke Wrong Numberfrom collection artist Rachel Perry Welty as a part of the exhibit Intersections on view at Projects North. The public is invited to interact with the video presentation, as Welty lip-syncs to perfection wrong number messages from her studio's answering machine. As our contemporary existence proves increasingly dependent on technology, Welty takes a comical jab at the missed connections and fractured communications of our tech-obsessed world. More information about Rachel Perry Welty available at www.rachelperrywelty.com.
Check out photos from the event on facebook.
Here's the line-up:
All day line-up of Live Musicians
Marando Farms Market
Debut of Flagler Station Furniture collective
Pop-up Shops & Outdoor Cafe Seating
Pop-up vegetation & Street Trees
Food Trucks & Street Food Vendors
Craft Beers
Art Exhibit – Intersection featuring fine art and interactive art exhibits
Local galleries will be open
Live outdoor trampoline fashion photo shoot
Art within Reach – artists works for purchase under $100.00
Dog-Friendly
Other Partners:
FATVillage Art District
ExposedPR
Museum of Art | Fort Lauderdale
Girls' Club
Flagler Garden
Marando Farms
Flager Station
Connect:
www.revelontheblock.com
www.facebook.com/RevelOnTheBlock
www.instagram.com/RevelOnTheBlock#
FATVillage
NW 1 Avenue, between 5 and 6 street
Fort Lauderdale, FL
www.fatvillage.com