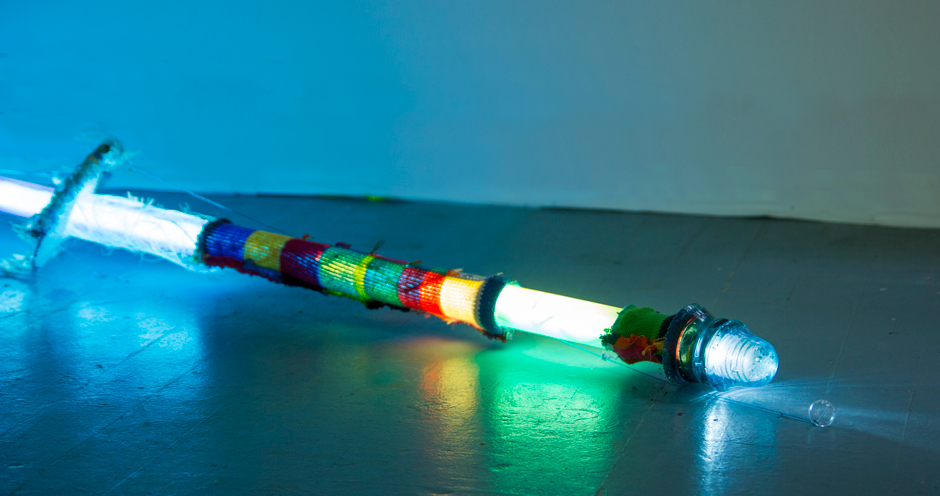 Revel on the Block with Girls' Club artist Alex Trimino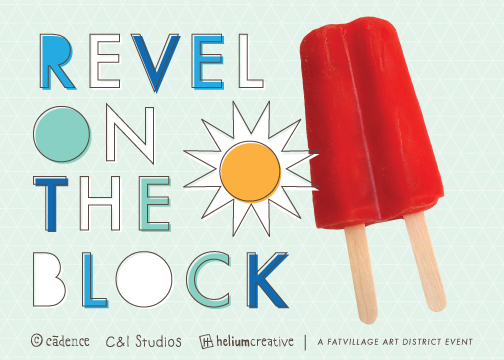 Fort Lauderdale's second Revel on the Block community celebration will take place on July 27, 2013 from 2-11 p.m. Organized by Cadence, C&I Studios and helium creative, the biannual event aims to build a stronger sense of connection in the local creative community, and will feature live music, art exhibits and various activities, food and presentations. Be sure to bring your friends, family and even that little hound for a fun filled day in Fort Lauderdale's budding arts district, FAT Village!
This event sparked from an overwhelming response to 'Better Block FTL' and a need to create a better sense of connection within Fort Lauderdale community. This collaboration between design companies Cadence, helium creative and C&I Studios delivers an experience that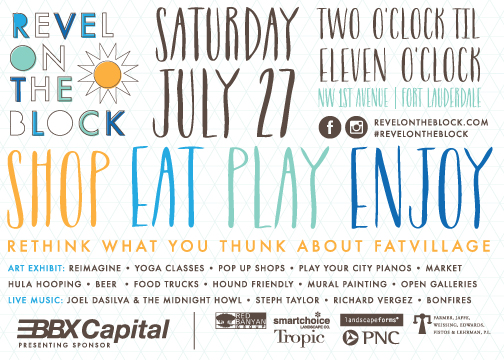 intersects art, design, commerce and local culture.
Girls' Club will be sponsoring an installation from collection artist Alex Trimino as a part of the exhibit RE-imagine on view at Projects North.  Trimino is a Miami-based visual artist who creates illuminated fiber-based sculptures and installations. Her work re-contextualizes the traditional use of colloquial, lo-tech crafts; crochet, knittings and weavings exploring social views on civilization, technology and gender. In her work old things, old ways and new technologies commingle together; and RE-imagine how we connect to reality today.
Alex Trimino was born in Colombia and lives and works in Miami, FL. Trimino graduated with a Master in Fine Arts from Florida International University. She attended Ox-Bow Artist Residency affiliated with the school of the Art Institute of Chicago as a recipient of the Joan Mitchell Foundation Scholarship for Visual Artist . Trimino has been the recipient of several awards, from prestigious institutions such as The Patricia & Phillip Frost Art Museum, The Elliot Museum, Appleton Museum of Art, Rawls Museum Arts, Cambridge Art Association and Joan Mitchell Foundation. Recently she was selected to participate in an international art symposium and exhibition in Sweden and her work is currently  on view at Läns Museum, Örebro, Sweden as part of  OpenART  International art symposium.
www.revelontheblock.com
www.facebook.com/RevelOnTheBlock
www.instagram.com/RevelOnTheBlock#
FATVillage
NW 1 Avenue, between 5 and 6 street
Fort Lauderdale, FL
www.fatvillage.com