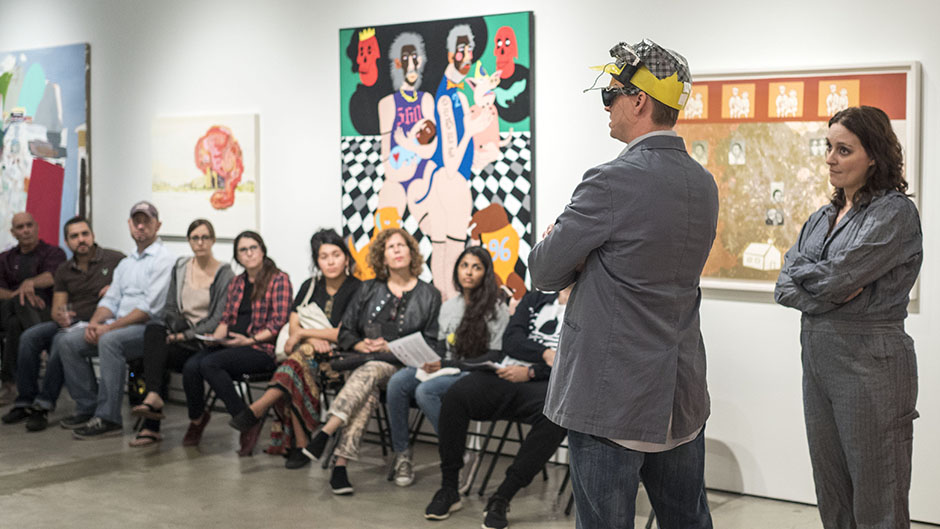 One Acts: an evening of short plays inspired by The Moment. The Backdrop. The Persona.
Saturday, January 31, 2015, 6-10pm
In collaboration with local theatre company Thinking Cap Theatre, Girls' Club presents an evening of short plays inspired by the current exhibit The Moment. The Backdrop. The Persona.
Local writers Nicole Stodard, Jessica Farr, and Matt Stable have selected works from the exhibit as a launching point for a series of one-act plays to be presented within the galleries of Girls' Club on Saturday, January 31 from 6-10pm. The three playwrights have created original performance pieces inspired by contemporary female artists Leah Brown, Rosemary Laing and Lori Nix, focusing on the elements of story telling - plot, setting and character.
The event takes place the Last Saturday of January, in conjunction with the Flagler Village and FAT Village neighborhood artwalk. Free shuttles will be available to take visitors to participating venues.
About the Writers
Nicole Stodard is a director, writer and educator. She is the founding Artistic Director of Thinking Cap Theatre and founding Executive Director of The Vanguard, a new performing arts venue located in downtown Fort Lauderdale. Jessica Farr is an emerging playwright affiliated with Mad Cat Theatre Co. in Miami. Her play Blow Me, about British fashion icon Isabella Blow received critical acclaim. Matt Stavle leads Education at Arts Garage in Delray in addition to being a talented actor and author.