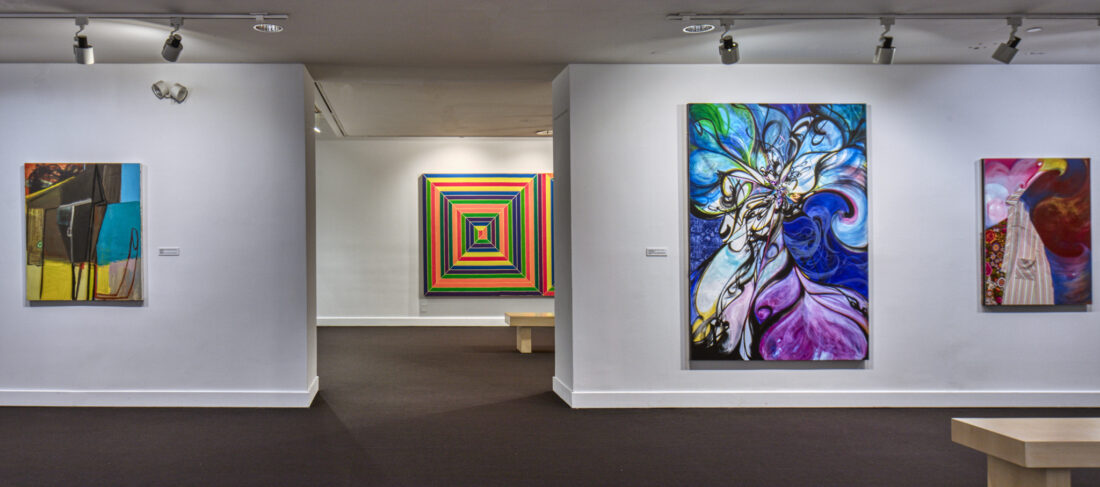 On Loan: Lineages at NSU Art Museum
On View: May 15, 2021 through September 19, 2021
Lineages: Works from the Collection
at NSU Art Museum Fort Lauderdalei
PhotoLineages brings together works from NSU Art Museum's permanent collection, which have been selected to act in conversation with the current exhibition, Eric N. Mack: Lemme walk across the room. Mack collaborated with Museum curators to cull together works that highlight some of the predecessors and abstract painters who influenced him, including Helen Frankenthaler, LaToya Ruby Frazier, Sam Gilliam, Kenneth Noland, Jules Olitski and Robert Rauschenberg. The exhibition also features contemporary artists whose work shares affinities with Mack's poetic arrangements and thematic concerns. The works on view broadly range in media: from painting, sculpture, textile, collage and photography, reflecting the intense research and manifold forms of expression that Mack looks to in creating his art.
Lineages also celebrates the Museum's recent acquisitions by South Florida-based artists Jared McGriff and Reginald O'Neal, and Los Angeles-based, South African artist Simphiwe Ndzube.
These works encourage viewers to reflect on the many issues at the heart of Mack's practice, namely assemblage, abstraction, formalism, materiality, the readymade, African American history and racial politics.
More at www.nsuartmuseum.org/exhibition/lineages-works-from-the-collection
NSU Art Museum
1 East Las Olas Blvd, Fort Lauderdale, FL
954-525-5500
nsuartmuseum.org