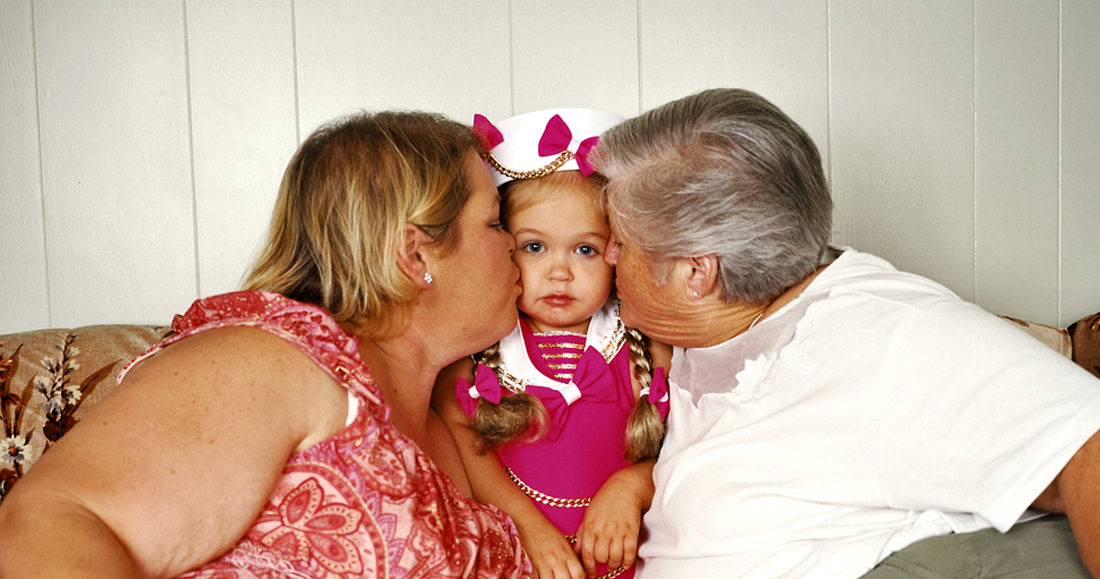 On Loan: Dual Roles at Art and Culture Center / Hollywood
On View June 8 - August 19, 2018
Dual Roles
Opening Reception: June 8 | 6 – 9 pm
Dual Roles brings together well-known artists such as Sally Mann and Julie Mehretu, courtesy of the Girl's Club Collection, with local artists such as Francie Bishop Good and Peggy Levison Nolan to focus on a community of artist parents who have raised children while maintaining a creative practice. As part of a new initiative to feature private collections as part of curating current projects, Dual Roles challenges pre-existing assumptions that artists are singular producers by investigating the complexities of their lives as parents and artists.
I have seven kids. I was very busy and never thought about much. When my youngest was about three, my dad gave me an old Nikon [camera] and said, 'Make pictures of the grandchildren.' And I got hooked. I got so hooked I can't even describe it to you. One roll of film got me.
— Peggy Levison Nolan
Featuring works by 31 artists, Dual Roles captures the South Florida artist community, where artists bring their kids to openings, run spaces, and start initiatives. In presenting this family-friendly exhibition we ask how can we change the perception that having kids is a career impediment for artists? Also, how can we relate to the intriguing worlds of small people and how they see the world in their formative years? Andrew Simonet recently pointed out in a Creative Capital online course that, "We live in a culture that's not very good at supporting artists and we also live in a culture that's not very good at supporting parents." This duality he describes shapes the livelihoods of artists, forcing them to fracture themselves and make sacrifices that, in some cases, introduce new ways of approaching their work.
Participating Artists
Harumi Abe*, Elisa Albo, Alissa Alfonso, Leah Brown, Clifton Childree, Jen Clay, lou ann colodny, Marina Font*, LaToya Ruby Frazier*, Francie Bishop Good, Katy Grannan *, Jeila Gueramian, Patricia Schnall-Gutierrez, Colby Katz*, Brenda Ann Keanneally*, Sally Mann*, Julie Mehretu*, Rhonda Mitrani, Aurora Molina, Michelle Murphy, Alice Neel*, Peggy Levison Nolan*, Dago Orozco, Kathy Osborn*, Kerry Phillips, Karen Rifas, Leyden Rodriguez-Casanova, Mindy Shrago, Carrie Sieh*, Lorna Simpson*, Peter Symons, Frances Trombly*, Jo Ann Walters* and Michelle Weinberg*
*works on loan
Art and Culture Center/Hollywood
1650 Harrison Street, Hollywood, FL
www.artandculturecenter.org/dual-roles