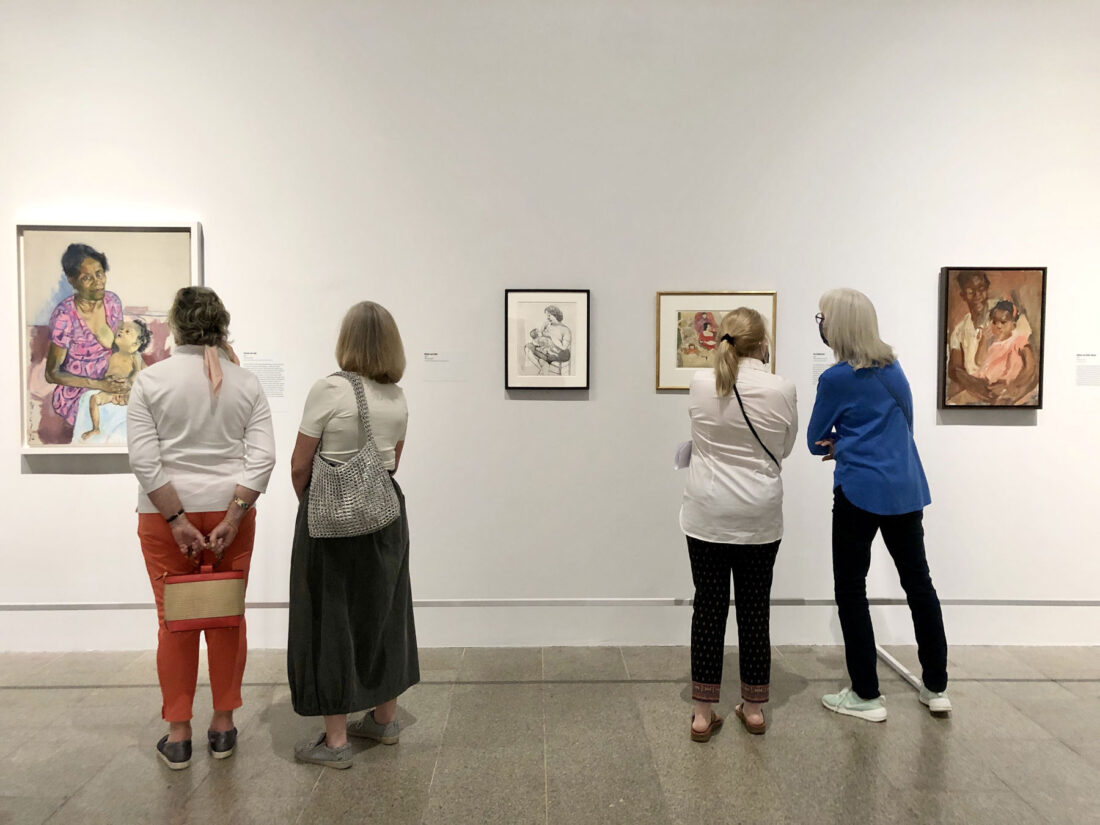 On Loan: Alice Neel at The Met
On View: March 15, 2021 - August 01, 2021
Alice Neel: People Come First
at The Metropolitan Museum of Art, New York
Alice Neel: People Come First is the first museum retrospective in New York of American artist Alice Neel (1900–1984) in twenty years. This ambitious survey positions Neel as one of the century's most radical painters, a champion of social justice whose longstanding commitment to humanist principles inspired her life as well as her art, as demonstrated in the approximately one hundred paintings, drawings, and watercolors that will appear in The Met's survey.
Images of activists demonstrating against fascism and racism appear alongside paintings of impoverished victims of the Great Depression, as well as portraits of Neel's neighbors in Spanish Harlem, leaders from a wide range of political organizations, queer artists and performers, and members of New York's global diaspora. The exhibition also highlights Neel's erotic watercolors and pastels from the 1930s, her depictions of mothers, and her paintings of nude figures (some of them visibly pregnant), all of whose candor and irreverence are without precedent in the history of Western art.
Neel was a longtime resident of New York, and the city served as her most faithful subject. Indeed, the sum total of her work testifies to the drama of its streets, the quotidian beauty of its buildings, and, most importantly, the diversity, resilience, and passion of its residents. "For me, people come first," Neel declared in 1950. "I have tried to assert the dignity and eternal importance of the human being."
Accompanied by a catalogue.
More at www.metmuseum.org/exhibitions/listings/2021/alice-neel
The Metropolitan Museum of Art
The Met Fifth Avenue
1000 Fifth Avenue, New York, NY 10028
212-535-7710
metmuseum.org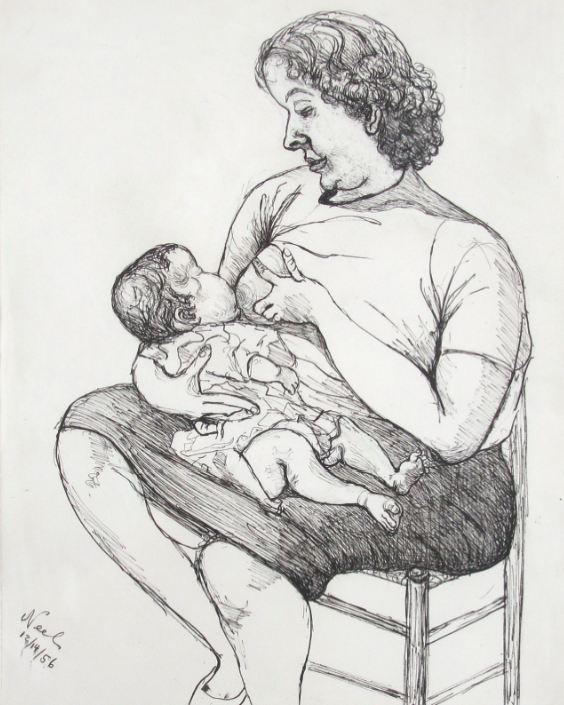 Alice Neel
Mother and Child, 1956
Ink on paper
14 x 11 inches