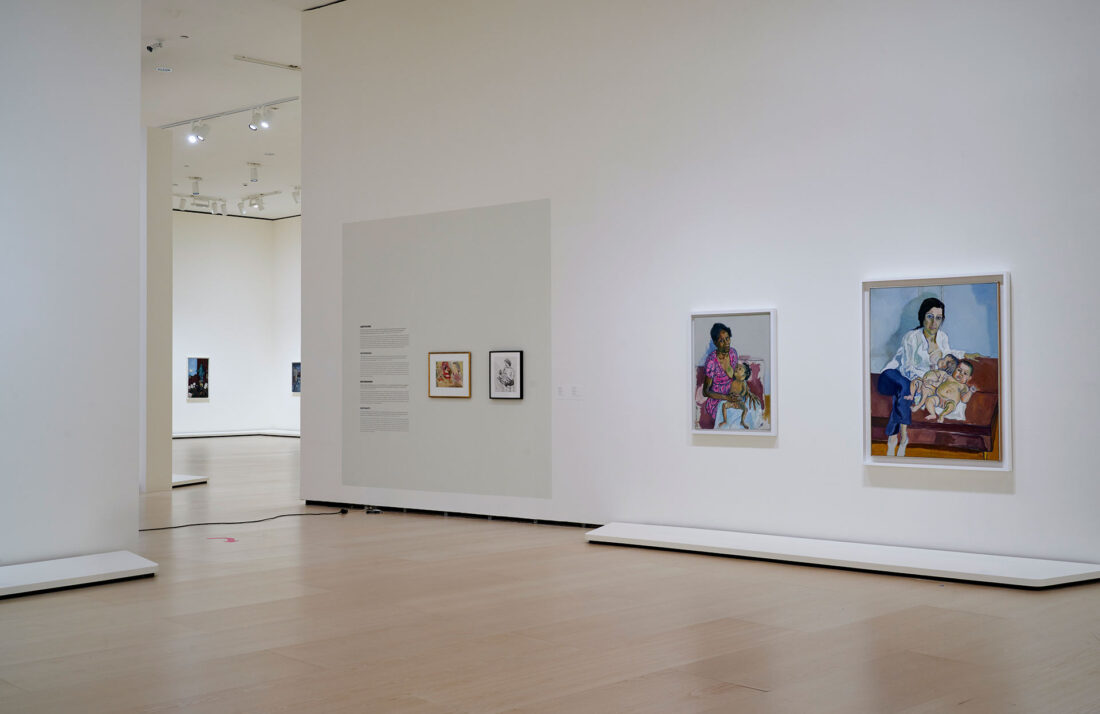 On Loan: Alice Neel at Guggenheim Bilbao
On View: September 17, 2021 - February 6, 2022
Alice Neel: People Come First
at Guggenheim Museum Bilbao; Bilbao, Spain
"I have tried to assert the dignity and eternal importance of the human being"
Alice Neel: Mike Gold, Daily Worker, 1950
Alice Neel (b. 1900; d. 1984) is one of the most radical artists of the 20th century. A fervent advocate for social justice, humanism, and the dignity of people, she considered herself a "collector of souls." Her works reflect the spirit of an era, the inner history of New York, focusing on those who experienced injustice as a result of sexism, racism, or capitalism, as well as those who combatted it. Showcasing her inclusive, democratic spirit, Neel painted people from a range of backgrounds and social statuses.
New York was the artist's main muse, the backdrop of a human drama that Neel participated in and began to capture in her works in the early 1930s. The turbulent events of the 20th century, including the Great Depression, the wars, the rise of communism, and the civil rights and feminist movements, appear in her works in the most diverse ways. Whether painting portraits, cityscapes, or still lifes' Neel addresses the different artistic genres with the same incisive, empathetic gaze. She captures the soul of animate and inanimate beings, but more importantly, she captivates the observers' soul when they face her works and her life of constant struggle, questioning everything pre-established forthrightly and starkly, with acuity and naturalness.
The exhibition was organized by The Metropolitan Museum of Art in association with the Guggenheim Museum Bilbao and The Fine Arts Museums of San Francisco.
More at www.guggenheim-bilbao.eus/en/exhibitions/alice-neel-people-come-first
Museo Guggenheim Bilbao
Avenida Abandoibarra, 2,
48009 Bilbao
+34 944 35 90 00
guggenheim-bilbao.eus/en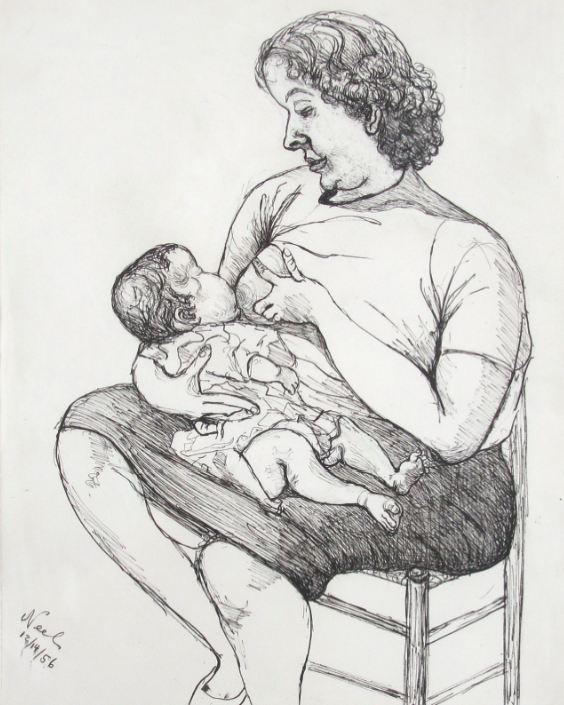 Alice Neel
Mother and Child, 1956
Ink on paper
14 x 11 inches