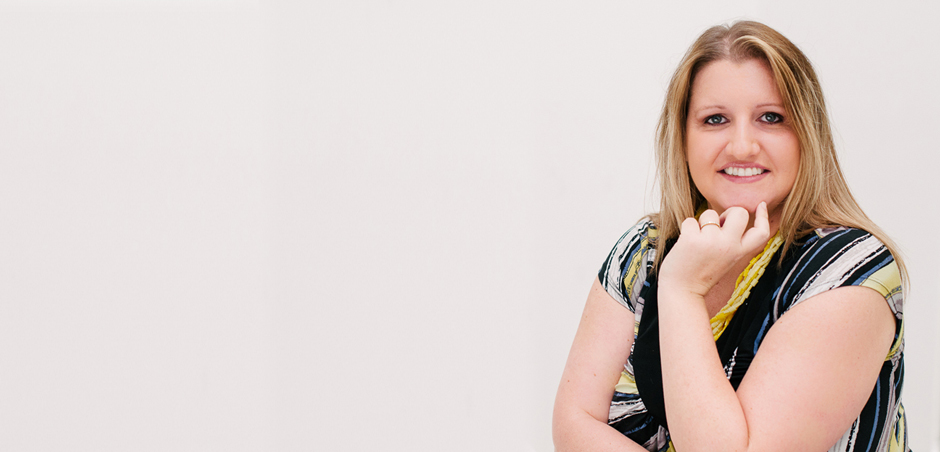 Writer in Residence Laura McDermott, 2014-2015
Laura McDermott, local writer, professor and founder of Orange Island Arts Foundation, has been selected as Girls' Club 2014/2015 writer-in-residence. McDermott will work collaboratively with Girls' Club to present various public programs and contribute writings in conjunction with the exhibition The Moment. The Backdrop. The Persona., curated by Michelle Weinberg and Sarah Michelle Rupert.
Laura McDermott Matheric, a true native of South Florida, was born and raised in Broward County, Florida. She studied creative writing at Florida State University and received her Master of Fine Arts degree in poetry from Florida International University. Laura is a tenured assistant professor of English at Broward College and recipient of the 2014 Wells Fargo Endowed Teaching Chair. Because of her dedication to higher education and writing, Laura received recognition as a 2008 Conference on College Composition and Communication Professional Equity Project Grant Recipient and was awarded the 2012 Paragon Award by the Phi Theta Kappa International Honor Society.
As a member of the Miami Poetry Collective, her poetry is regularly featured in its Cent Journal Series: A Modern Anthology of Miami Poets, and her poems can also be found in various publications such as Screw Iowa!; the Virginia Key website; The Selected Collective: Volume VIII of Tigertail, a South Florida Poetry annual; and Poets&Artists. She also won honorable mention in the 2013 Poetry Society of Virginia's annual poetry contest. Laura has developed several literary projects within her local community and served as the festival coordinator of a South Florida poetry festival for more than nine years. In 2014, she founded and is the Executive Director of Orange Island Arts Foundation, a literary arts organization that seeks to inspire individuals in South Florida and beyond to embrace the written word.
Writer-in-Residence project include:
Girls' Club Personal Essays for #Broward 100
Orange Island Review in Collaboration with Girls Club Foundation Seeks Personal Essays for #Broward100
In celebration of Broward County's centennial, Broward 100 – Celebrating the Art of Community, twelve female artists who have either lived in Broward County, Florida their entire lives, or for a large majority of it, will be asked to write a personal narrative reflecting on an aspect of the Broward County art scene at a particular point over the years. One narrative per month will be published on the Girls' Club blog site from January 2015 through December 2015. In November 2015, the narratives will then be published as a collective section within the Orange Island Review's Fall 2015 issue.
Length: 500 – 750 words
Bio: 150 words
Due: December 15, 2014
*Please include personal photos relating to article and also cite the photo credit if possible.
To submit, visit www.orangeislandartsfoundation.submittable.com
More info, contact Laura@OrangeIslandArtsFoundation.org
A Writing Workshop in 3 Parts: The Moment. The Backdrop. The Persona.
Girls' Club and writer-in-residence Laura McDermott Matheric presents a series of two-day writing workshops in partnership with Reading Queer, focusing on the deconstructed elements of story telling and how it may be applied for poetic uses.
Each workshop includes a Thursday lecture/discussion session and a Saturday workshop.
Series 1: The Moment | Decoding Instances
March 19, 2015: Lecture and discussion
March 28, 2015: Workshop
Series 2: The Backdrop | The Language of Landscape
April 16, 2015: Lecture and discussion
April 25, 2015, Workshop
Series 3: The Persona | The Fitting Room
May 21, 2015, Lecture and discussion
May 30, 2015, Workshop
Poetry in the Park
Laura McDermott, and fellow poet Emily Jalloul, created poems on demand for a crowd of locals during International Picnic Day, hosted by Cadence at Peter Feldman Park in the heart of Flagler Village, Fort Lauderdale. In celebration of breaking out of office routine, stepping outside and enjoying the fresh air and sunshine that our public parks have to offer.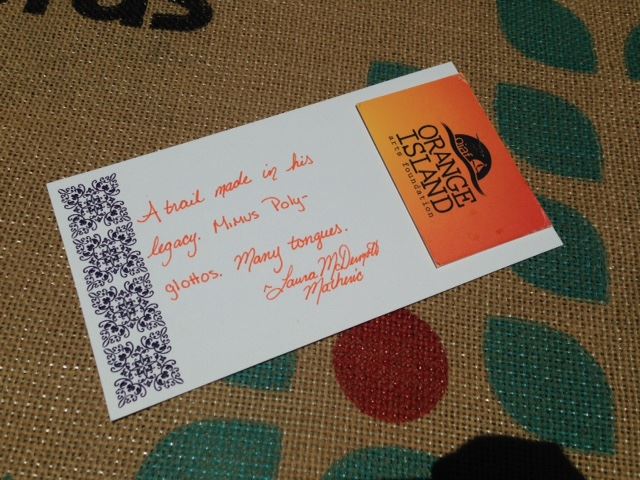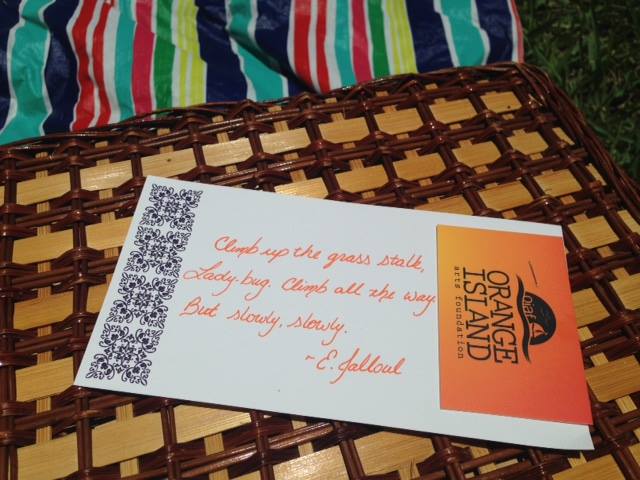 Poems inspired by The Moment. The Backdrop. The Persona.
Inspired by the works on view at Girls' Club during her residency, Laura McDermott authored an ekphrastic story in verse, manifesting in the poetry chapbook Visions on Alligator Alley with two poems featured in the exhibition catalog The Moment. The Backdrop. The Persona.  Depicting a story through verse as well as by visual landscape, the poems of Visions on Alligator Alley set the stage for an unique narrative that begins with the paintings, photographs, prints, sculpture and video within the exhibit.