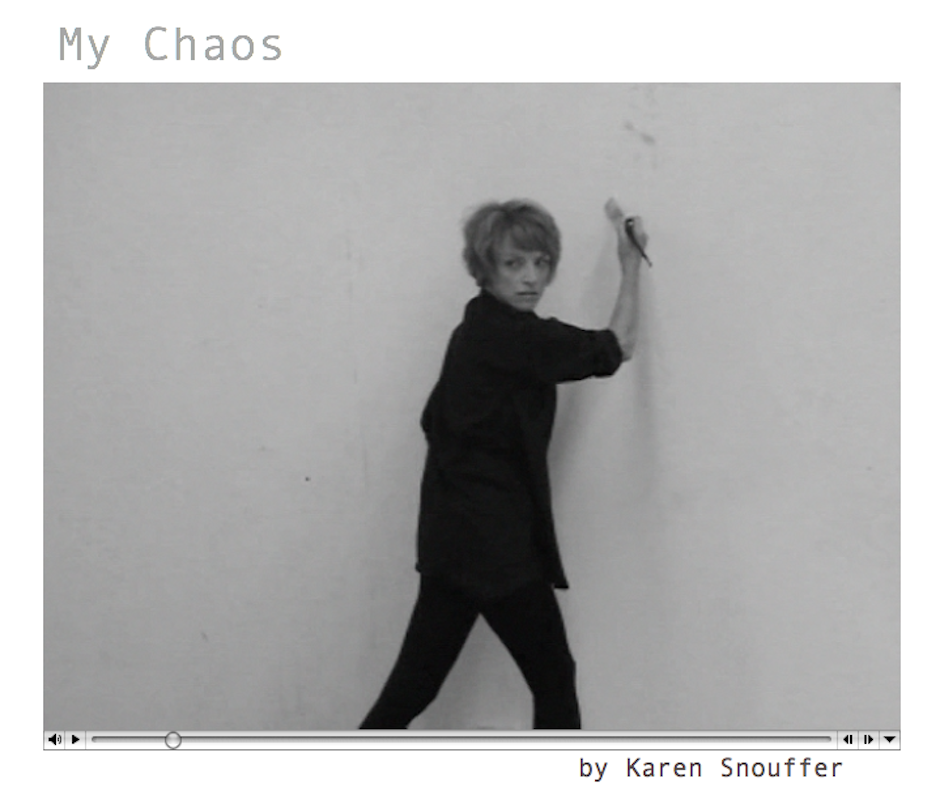 Karen Snouffer's "My Chaos"
Artist Karen Snouffer contributes a multimedia work, "My Chaos", combining drawing, performance and digital animation to the Girls' Club exhibition Under the Influence.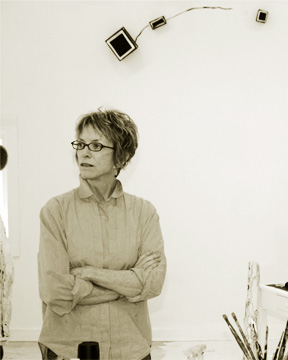 Karen Snouffer, a mixed media artist, has created installations, performances, paintings and works on paper for over 20 years. Selected exhibitions have been at Fashion Moda, Bronx, New York; The Work Space, New York; Hallwalls, Buffalo; Soo Visual Arts Center, Minneapolis; Art Center, South Florida, Miami Beach; Girls' Club Collection, Ft.Lauderdale; The Hudson D. Walker Art Gallery, Provincetown; The Weston Art Gallery/Aronoff Center for the Arts, Cincinnati; SPACES Gallery, Cleveland; ROY G. BIV Gallery, Columbus, Ohio; Galerie du Cardo, Reims, France; and at La Médiathèque, Epernay, France. She has collaborated with performance artists, dancers and fellow installation artists. Her work is found in numerous private and corporate collections, and she has created book cover images for poetry and short story collections.
Snouffer is a six-time recipient of Ohio Arts Council fellowships; a former Residency Fellow at the Fine Arts Work Center in Provincetown; a former Artist-in-Residence at the Headlands Center for the Arts in Sausalito; and an eight-time Kenyon College Faculty Development Grant recipient. She has served on numerous panels for state arts agencies; served as a curatorial consultant at the University Gallery/Wexner Center for the Arts; and acted as artistic liaison to Chile for the Ohio Arts Council. Presently, she is an Associate Professor of Art at Kenyon College, Gambier, Ohio, where she teaches painting, drawing and installation art courses.
Snouffer received both her BS in Art Education and her MFA from The Ohio State University. She resides in Gambier, Ohio.