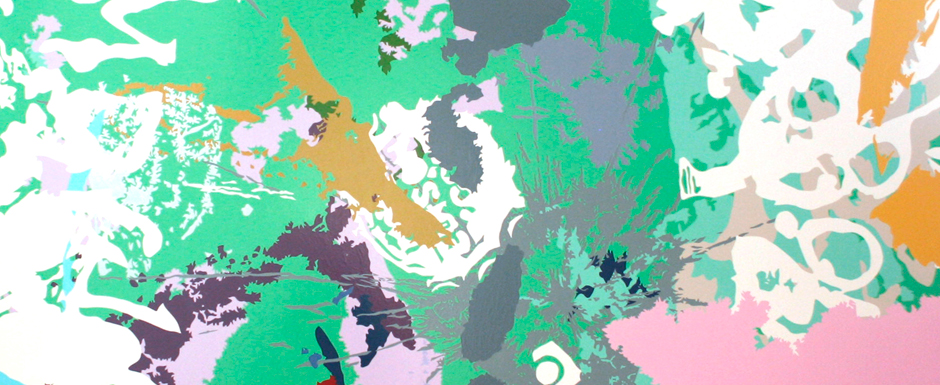 On Loan: Ingrid Calame at Schimidt Center Gallery, Boca Raton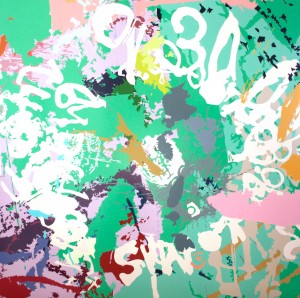 Ingrid Calame
Hoo-koo-koo-koo, 2003
Enamel paint on aluminum
72 x 72 inches
Ingrid Calame
Schimidt Center Gallery
FAU University Galleries
February 5 – March 23, 2013
Artists in this exhibition refresh the fluid painting techniques associated with postwar abstraction, while reflecting the influence of digital culture through the process of pouring paint. The exhibition explores why, in our digital age, so many painters continue to "pour" paint to create images and how those images resonate with today's society.
Artists in the exhibition | Ingrid Calame, Kris Chatterson, Roland Flexner, Angelina Gualdoni, Carrie Moyer, Carolanna Parlato, David Reed, Jackie Saccoccio, and Carrie Yamaoka.
Curators | Elisabeth Condon , Associate Professor of Painting and Drawing, University of South Florida; Carol Prusa , Professor of Painting and Drawing, Florida Atlantic University
Artist Talk: Kris Chatterson | Monday, February 4, 2013, 4 pm
POUR/Papercuts: A Family Day | Saturday, February 16, 2013, 1 – 3 pm

Pour (Paint): a Symposium | Saturday, February 23, 2013, 2 – 5 pm
A selection of artists and writers will discuss aspects of the exhibition & related abstract art. Participants include: Carrie Moyer,  Stephen Maine, Carrie Yamaoka, Carol Prusa, Elisabeth Condon, and Tyler Emerson-Dorsch.