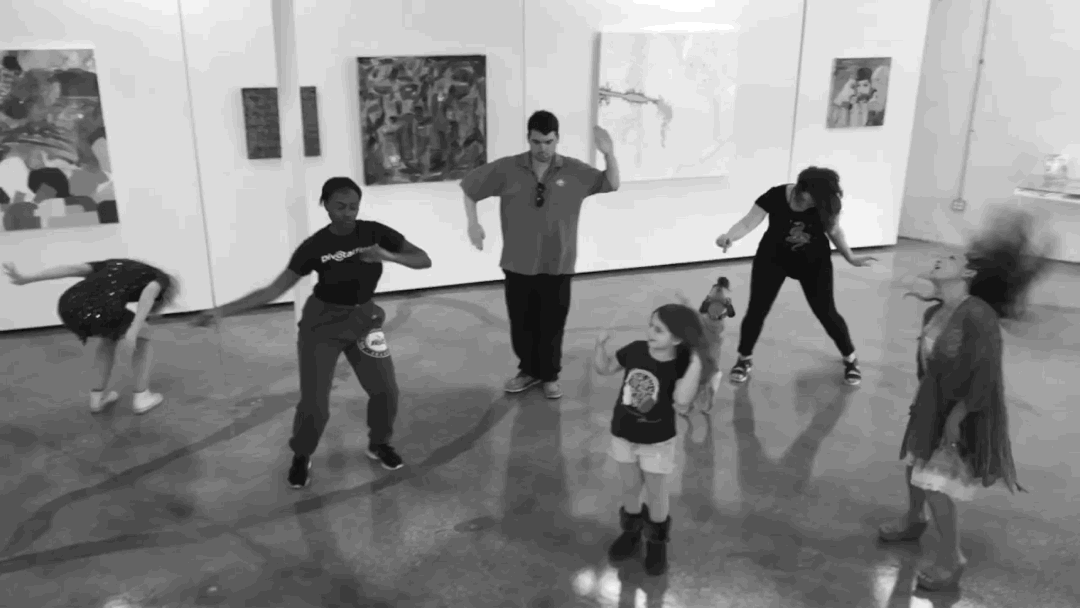 In The Moment / Moving Currents
Saturday, March 31, 6-9pm
Performance begins at 8pm
Girls' Club presents In the Moment / Moving Currents, an interactive performance by choreographer and dancer Jenny Larsson taking place during last Saturday Artwalk in Flagler Village, Fort Lauderdale.  This event is free and open to the public. All ages welcomed, well-behaved pets too.
In the Moment / Moving Currents questions the traditional roles and expectations of audience and performer. Larsson invites participants to blend, mix and re-construct traditional concepts of passive and active involvement, subverting the conventional object-subject relationship so often found in visual art and performance art.
Performers include: Musicians Ali Darvish, Charles Zuckerman and Alfonso Velasco. Dancers Jenny Larsson, Rachel Carroll, Lize-Lotte Pitlo, Joanne Barrett, Ivonne Batanero and the audience.
In this space, during this performance, we are all movers and we are participants, one way or another.

With equal worth and equal contributions.

Come and go as you like.

Look at the old lady gently moving her hand.

Follow the boy through the other bodies standing still.

If someone lays down, you chose to stand up.

Instead of looking at me moving, I want you to look at everyone moving, and everyone will be looking at you moving.

Imagine that great music concert you went to in the 90's, when you were too busy stage diving, surfing, hand clapping and head banging to hold on to a phone.

Wait a minute, there was no phones to hold on to. Anyway, this is a reconstruction of the here and now feel you have experienced at some point in life.

We create a new community, it happens in the moment and then it dissolves itself again when you leave us.
About Jenny Larsson
Jenny Larsson was born on the slopes of a small mountain village in northern Sweden. She holds a BA from the University of Dance and Circus in Stockholm and an MFA from the University of Wisconsin-Milwaukee. She is currently on the faculty at the Performing and Visual Arts Department of Broward College.
In 2017, Jenny launched the artist collective Wild Beast, as well as an annual collaborative residency program called Fågelbo (The Nest), hosted by FAT Village Projects. She is working with a new experimental short film (Home: Disappearing Sites), premiering in the spring of 2017.
Jenny has received the University of Wisconsin-Milwaukee's Chancellors and Regents Award for outstanding achievement in 2012 and the Creative Investments Program Grant from Broward County Cultural Division in 2013, 2014 and 2015 and 2016. She's been commissioned by Miami Light Project, Girls' Club and Grass Stains to produce new independent work for 2016, along with becoming an AIRIE Resident during the month of January, 2017.