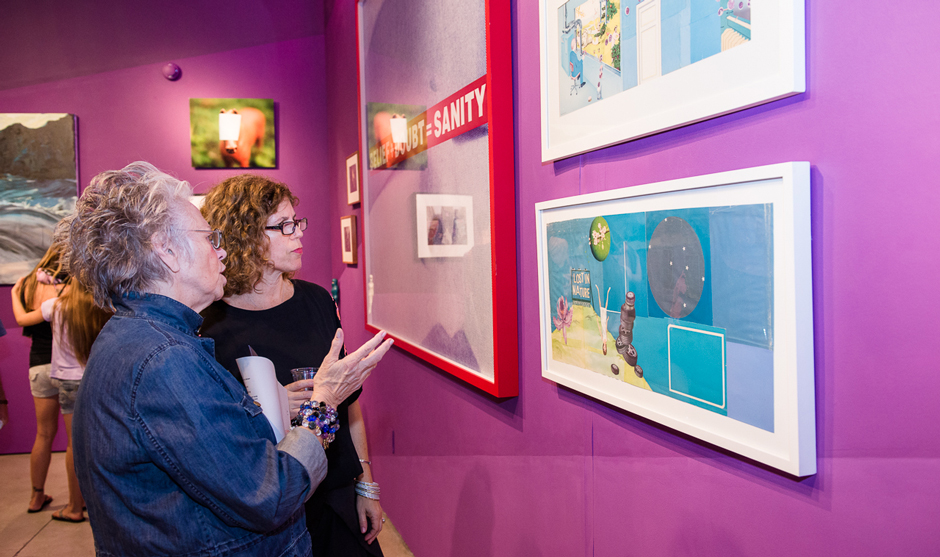 Guided Tours of Girls' Club Contemporary Art Space and Private Collection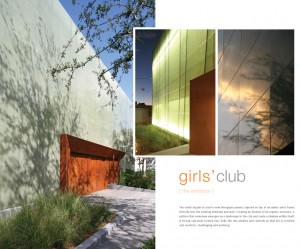 In partnership with Greater Fort Lauderdale and Sunny.org, Girls' Club will be offering special guided tours of it's award-winning facilities and current exhibition – I think it's in my head, including and insider's look at the local art scene in Fort Lauderdale and the greater South Florida area.
Fort Lauderdale is home the world's only private collection open to the public that focuses on contemporary by women – Girls' Club.  Founded in 2006, Girls' Club presents cutting edge contemporary art exhibitions, education programs and community events in it's architect-designed space in downtown Fort Lauderdale.  Built from a renovated warehouse by local designer Margi Glavovic Nothard, the Girls' Club facility boasts stunning architectural elements including re-purposed industrial materials, back-lit resin panels that form an illuminated exterior facade, rotating inner walls that offer flexibility of design and a critically acclaimed collection of over 700 works on art.
Amid artist studios, a world-class art museum, creative business and experimental exhibition spaces, Girls' Club stands as a strong community leader pushing forward Fort Lauderdale's aspirations as a growing contemporary arts hub and cultural center.
Just a 10 minute drive from the Fort Lauderdale / Hollywood International Airport, 10 minute drive from the Everglades Port and Cruise Terminal, Girls' Club is the perfect activity for the culture-seeking visitor looking to find a experience unlike any other.
Tour and Talk with Gallery Director
with coffee, tea and snacks for up to 40
$10/person
To arrange a visit please contact [email protected].