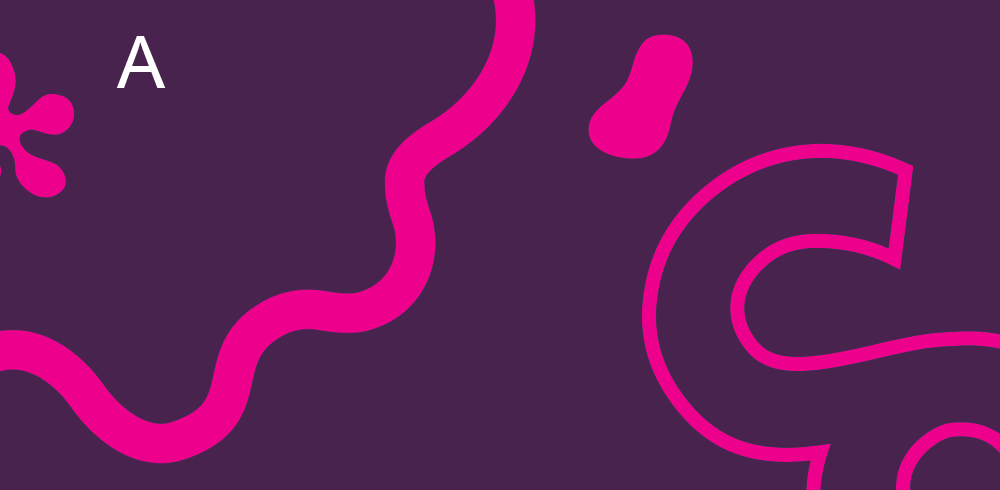 A Girls' Guide to ABMB 2017
Events by Day
*artists from Girls' Club Collection
Museums and Exhibitions
Art and Culture Center/Hollywood
Change Agents: Girls' Club | Change Agents celebrates the 10th anniversary of Girls' Club, with new and site-specific installations by Leah Brown, Rosemarie Chiarlone, Naomi Fisher, Jillian Mayer, Lisa Rockford and Frances Trombly
Mottos: curated by Laura Marsh | Artists include Ari Seth Cohen, Bernadette Despujols, GeoVanna Gonzalez, Dana Lynn Kleinman and Ruth Avra Duff, Aurora Molina*, and Michelle Murphy
Art and Culture Center/Hollywood, 1650 Harrison Street, Hollywood
Bass Museum
Mika Rottenberg | Mika Rottenberg's self-titled solo exhibition at The Bass presents a selection of work created within the past two years. Her work often focuses on elucidating the mechanics of late-stage, global capitalism by way of absurd and poetic comparisons.
Bass Museum, 2100 Collins Avenue, Miami Beach
Deering Estate
Mythology and Site | a solo show by artist Christina Pettersson* on view October 18, 2017 - January 8, 2018 with in the historic estate. The exhibit responds to the Deering Estate's ongoing interpretive theme of man's connection to his environment and takes inspiration from founder Charles Deering's lifelong attraction to the coast and ocean, from Biscayne Bay to the Mediterranean Sea.
Hours: 10am - 4pm daily
Deering Estate, 16701 SW 72 Avenue, Miami, FL 33157
Fair.
Fair. is an alternative non-commercial art fair that addresses gender inequality in the art world and beyond; a platform for a diverse and multi-generational group of women artists. Curated by Zoe Lukov, director of exhibitions for Faena Art, and Anthony Spinello, Miami-based curator and founder of gallery and production house Spinello Projects. Artists include: Guerrilla Girls, Pia Camil, Cheryl Pope, Ruby Rumie, Juana Valdes, Jillian Mayer, Liza Cowan, Micol Hebron, Jessy Nite, Reed Van Brunschot, Taja Lindley, Nathalie Alfonso, Fordistas, Radioee.net, Jill Weisberg, Cara Despain and more
Hours: Dec 7 -10, 11am-7pm, Free and open to the public
Brickell City Center, 701 South Miami Avenue, Miami (Drop off / valet located at 81 SW 8th St, Miami, FL 33130)
Schmidt Center Gallery
Home Mask Relations: A Social Art Project by Isabel Berglund | Isabel Berglund completed three residencies and month-long workshops in Phoenix, Arizona; Boca Raton, Florida; and Bloomington, Indiana engaging participants in conversations about their notions of home while knitting floor plans together. This participatory art project and resulting installation explores the social spaces of "togetherness", "relationships" and "home". Individual hand-knitted floor plans unique to each state join together with thread.
Hours: Nov 4 - Jan 20, 2018, 8 am - 5 pm
FAU Schmidt Center Gallery, 777 Glades Rd. Boca Raton
Pamm / Perez Art Museum
Dara Friedman*: Perfect Stranger | Spanning more than 20 years of creative production, this immersive exhibition is Friedman's first mid-career survey, and the largest presentation of her work to date.
Felice Grodin*: Invasive Species | Felice Grodin: Invasive Species is a virtually interactive, digital exhibition of commissioned works by Miami-based artist Felice Grodin. The series employs the immersive technology of augmented reality (AR), and is accessible to visitors using iOS devices in PAMM's outdoor areas and in the Padma and Raj Vattikuti Learning Theater on the museum's first floor.
Hours: 10 am - 6 pm
Pamm, Perez Art Museum, 1103 Biscayne Blvd, Miami
Private Collections
de la Cruz Collection
Force and Form | Artists include Tauba Auerbach, Kathryn Andrews, Hernan Bas, Walead Beshty, Mark Bradford, Joe Bradley, Dan Colen, Martin Creed, Aaron Curry, Salvador Dalí, Peter Doig, Isa Genzken, Félix González-Torres*, Mark Grotjahn, Wade Guyton, Guyton/Walker, Rachel Harrison, Arturo Herrera*, Jim Hodges, Evan Holloway, Thomas Houseago, Alex Israel, Rashid Johnson, Alex Katz, Martin Kippenberger, Michael Krebber, Wifredo Lam, Glenn Ligon, Michael Linares, Nate Lowman, Adam McEwen, Ana Mendieta*, Albert Oehlen, Laura Owens, Jorge Pardo, Manfred Pernice, Sigmar Polke, Seth Price, Sterling Ruby, Analia Saban, Josh Smith, Reena Spaulings, Rudolf Stingel, Rufino Tamayo, Kelley Walker, Christopher Wool.
ABMB Hours: Tuesday, December 5, 9am-8pm; Wednesday, December 6 - Saturday, December 9, 2017, 9am - 6pm
de la Cruz Collection, 23 NE 41 Street, Miami, Design District
Girls' Club Collection
Change Agents: Six South Florida Artists Making Things Happen | Artists include Leah Brown*, Rosemarie Chiarlone*, Naomi Fisher*, Jillian Mayer*, Lisa Rockford* and Frances Trombly for Girls' Club's 10th anniversary exhibition, celebrating a decade of art exhibitions, events, publications, videos and web projects dedicated to contemporary art by women
ABMB Hours: Tuesday – Friday, December 5 - 9, 10am – 5pm; Saturday – Sunday, December 9 - 10, Noon – 4pm
at Art and Culture Center/Hollywood, 1650 Harrison Street, Hollywood
Margulies Collection
Pop Art and Anselem Kiefer | Artists include Jasper Johns, Roy Lichtenstein, Claes Oldenburg, James Rosenquist, George Segal, Andy Warhol, Tom Wesselmann and others
ABMB Hours: Monday - Saturday, December 4 - 9, 9am-6pm; Sunday, December 10, 9am-2pm
Margulies Collection, 591 NW 27 Street, Miami, Wynwood
Rubell Family Collection
Still Human and Stranger in Paradise | Artists include Ed Atkins, Simon Denny, Cécile B. Evans, Isa Genzken, Josh Kline, Jon Rafman, Charles Ray, Frances Stark, Hito Steyerl, Hank Willis Thomas, Anicka Yi and artist in residence Allison Zuckerman.
ABMB House: Wednesday - Sunday, December 6 - 10, 9am - 6pm
Rubell Family Collection, 95 NW 29 Street, Miami, Wynwood
Local Galleries and Alternative Spaces
Collective 62 | November 30, 2017 - January 27, 2018
The Reform Of Consciousness. Artists include Gaby Herbstein, Christina Pettersson*, Vickie Pierre*, Nina Surel
Collective 62, 827 NW 62nd St, Miami

David Castillo Gallery | December 4 - January 21
Christina Quarles*: Baby, I Want Yew To Know All Tha Folks I Am
Gallery Hours during Art Basel Week: Monday – Sunday, 10 AM – 6 PM
David Castillo Gallery, 420 Lincoln Road, Miami Beach
Emerson Dorsch Gallery | November 30 - January 19
Sunrise, Sunset. Artists include Jenny Brillhart, Robert Chambers, Clifton Childree, Elisabeth Condon*, Cara Despain, Lynne Golob Gelfman, Brookhart Jonquil, Karen Rifas*, Donna Ruff, Jamilah Sabur, Onajide Shabaka*, Magnus Sigurdarson, Robert Thiele, Frances Trombly*, Paula Wilson*
Emerson Dorsch, 5900 NW 2 Avenue, Miami, Little Haiti
Locust Projects | November 18 - January 20
Nancy Davidson: p e r Sway: a multimedia installation by New York-based interdisciplinary artist Nancy Davidson, and Pepe Mar*: Man of the Night, an immersive solo installation by Miami-based artist Pepe Mar.
Locust Projects, 3852 North Miami Avenue, Miami, Design District
Mindy Solomon Gallery | December 2 - January 13
Weekend. Curated by Ezra Johnson. Artists include: Maria Calandra, Andy Cross, Jules de Balincourt, Erik Den Breejen, Franklin Evans, Sue Havens, James Hyde, Sam Jablon, Ezra Johnson, Dominique Labauvie, David McBride, Emily Noelle Lambert*, Kristen Schiele, Jered Sprecher, Wendy White
Mindy Solomon Gallery, 8397 NE 2 Avenue, Miami, Little Haiti
Nina Johnson Gallery | December 4 - January 6
Narcissus, an exhibition of new work by Katie Stout
Nina Johnson, 6315 NW 2nd Avenue, Miami, Little Haiti
Spinello Gallery | November 22 - December 20
4 Solo Shows: Facing West - Responsible Inclusive Violence by Sinisa Kukec, Stranger by Naama Tsabar, Comestica by Agustina Woodgate and Control by Antonia Wright. The multimedia projects feature kinetic performance, sound, sculpture, installation, and video.
Spinello Gallery, 7224 NW 2 Avenue, Miami, Little Haiti
Is there an exhibition or event you think should be on here? Email us at info [at] @girlsclubcollection.org.