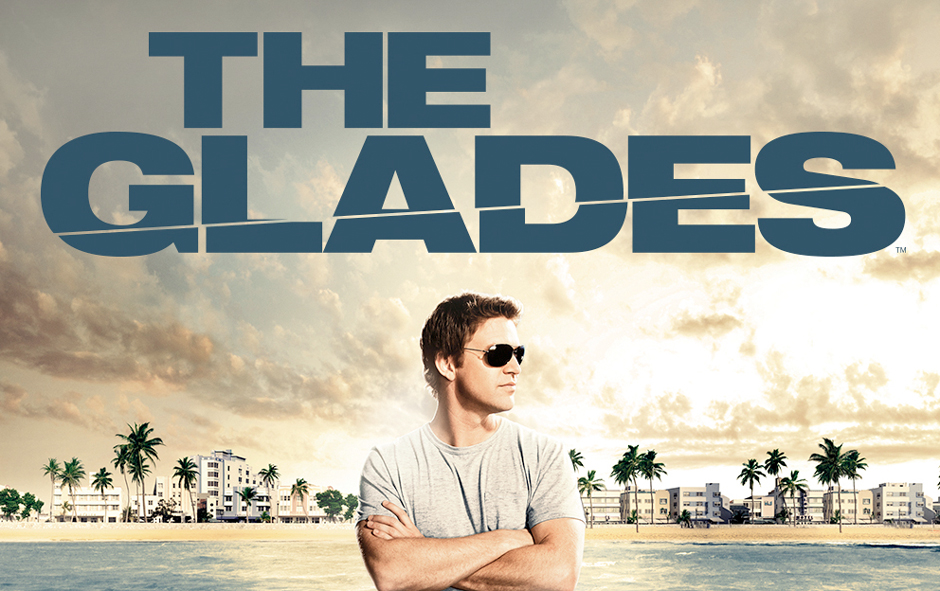 Girls' Club sets the stage for upcoming episode of tv's The Glades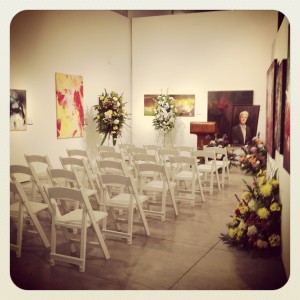 Girls' Club recently teamed up with TVM Productions to shoot an episode of the A&E television show The Glades on-site at Girls' Club and the adjacent Francie Bishop Good Studio. Over 100 crew members came together to transform the space and prep Girls' Club for a prime time premiere. Watch out for a guest cameo by Girls' Club's gallery director Sarah Michelle Rupert and glimpses of Girls' Club collection artist Madeline Denaro's abstract paintings in the airing of "Gallerinas".
The Glades revolves around Jim Longworth, a former Chicago cop now serving police-purgatory in a small Florida town, as he investigates murders in the sun soaked, humidity poached, restless cities of South Florida.  "Gallerinas" finds Jim chasing leads and investigating the death of a billionaire oil tycoon and art collector on the eve of Art Basel Miami Beach.  Girls' Club and Francie Bishop Good Studio set the stage for the Koski Gallery, where Jim learns more about his art discerning victim.
Catch the premiere on A&E, August 5 at 9pm and spot your favorite femme-centric art space transformed on the small screen!