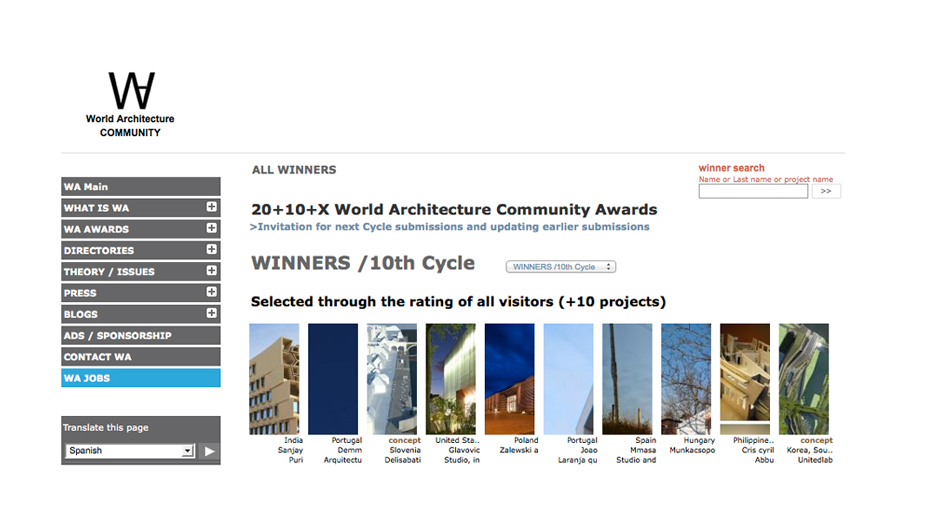 Girls' Club named in 20+10+X World Architecture Community Awards
In World Architecture's 10th cycle of the annual Community Award, Girls' Club and the Glavovic Studio has been voted as one of the top 10 projects, as selected by their base of over 14,000 members.
The aim of the WA Community Awards is to highlight and publish remarkable projects that might otherwise remain unnoticed by the international public yet have the potential to inspire exciting questions about contemporary architectural discourse.
WA is an "online community" initiated by Suha Özkan and 250+ invited Honorary Members, and a growing number of registered members. Member registration is completely free so that all architects can participate both as candidates and judges. Awarding follows a most democratic procedure where all member's ratings and the votes of all Honorary Members are effective in the final decisions.
For more information about World Architecture and the WA Community Award visit www.worldarchitecture.org.