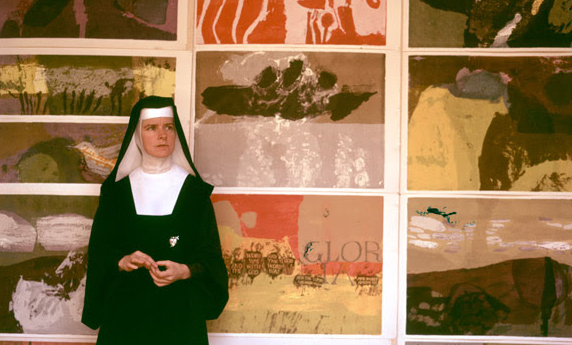 Frost Museum: The Summer of Women
Patricia and Phillip Frost Museum
Florida International University
May 11th, 2016 via Newsletter
Upcoming Summer Season Exhibitions
The Summer of Women begins on Saturday, May 14 and includes three original exhibitions featuring women artists. First-off is a fresh look at the artwork of rebel-nun and Pop art pioneer Corita Kent.

In the Beginning was the Word: Works by Corita Kent
An anti-Vietnam War activist and an ardent fighter for civil rights, as well as a true believer in the power of love to change global hostilities, Corita Kent created a language that infused the language of populism with spiritual consciousness.
Suddenly Last Summer
Installations by Leah Brown, Donna Haynes and Michelle Weinberg
Suddenly Last Summer brings together the work of local artists Donna Haynes, Michelle Weinberg and Leah Brown who have been asked to listen to the song Suddenly Last Summer by the '80s New Wave band, The Motels and create site specific installations inspired by the song.
Resonance/Dissonance
Group Exhibition featuring Women Video Artists from the de la Cruz Collection
In this exhibition, works on video by women artists explore a dichotomy of sound and images. Striking visuals along with sounds, ranging from classical music to punk rock, are used to explore a wide range of themes including culture, sexuality, politics and identity.
For more information, check out "Upcoming Exhibitions" on the Frost Museum's Website: https://thefrost.fiu.edu/exhibitions/index.html