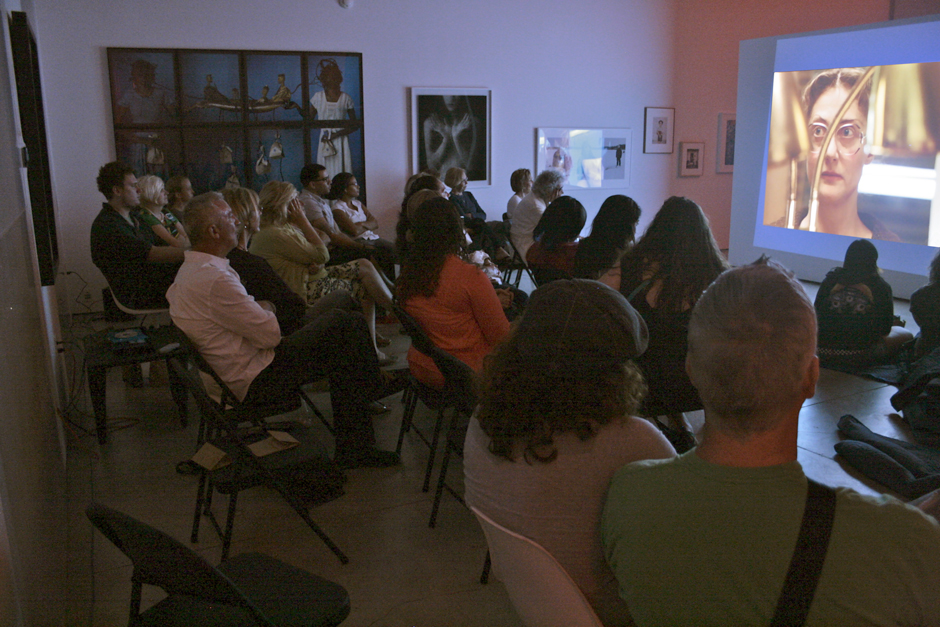 First Chick Flicks Night a Cinemtic Success
A crowd of 30 joined Girls' Club for popcorn, art and film with the premiere of Chick Flicks, a new film series spotlighting cinematic treatments of contemporary female artists.
Following a screening and brief discussion about Miami artist Jillian Mayer's short film Scenic Jogging (2010), and its relation to the work of influential photographer Cindy Sherman, the feature film Office Killers began.  Full of blood, gore, wit and humor, Sherman's 1997 foray into feature films delighted and disgusted all! A departure from the Untitled Film Series that Sherman is best known for, Office Killer follows a disturbed office worker as she copes with isolation in the new era of digital communication.
Join us for the next Chick Flicks presentation Saturday, February 25 with the documentary The Woodmans, 2010.
Check out more photos from the event and become a fan on facebook.