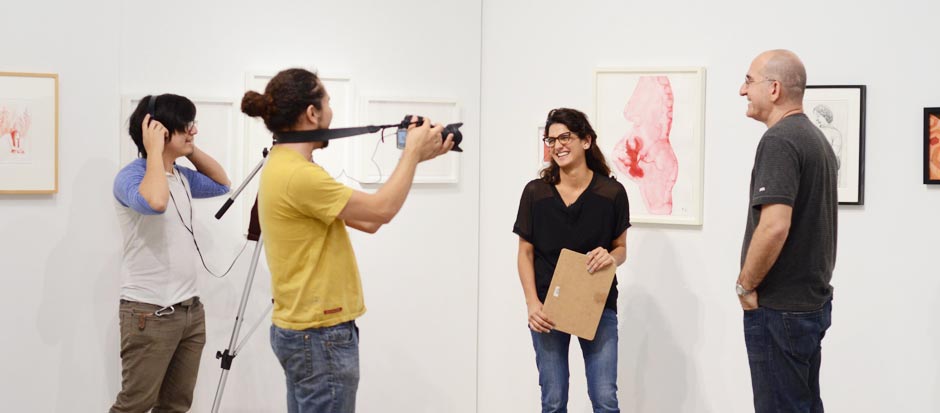 Fellowship Program at Girls' Club seeks applicants
Applications Due: June 15, 2014
Girls' Club seeks positive and action oriented interns for its new Fellowship Program. Candidates in their junior or senior years of college, those in masters programs and/or recent graduates will gain a substantive understanding of arts administration and will contribute to Girls' Club exhibitions and public programs. The Fellowship entails working closely with Girls' Club Gallery Director and Creative Director, but will also encourage development of independent projects relating to curatorial, collection management, education, publications and/or online media.  Ideal candidates will have excellent communications skills (written and verbal) and be highly motivated, detail-oriented, able to work independently, and comfortable within a demanding creative environment.
Fellows will benefit from hands-on practical experience that is nearly impossible to acquire through traditional classroom studies. A thorough introduction to the inner workings of a private collection and active art center at all levels will be available.
One Fellowship will be available for Fall 2014 (August – December) and Spring 2015 (January – May 2015).  Fellows are employed 15 hours a week for a 5-month period and will receive a total stipend of $3000.
REQUIREMENTS
3 days per week on-site, Wednesday – Friday, 1-5pm, as well as occasional weekend and evening hours to assist with workshops, exhibition openings, screenings, music and special events as available.
Each fellow will develop, seek funding and implement an independent project which may include an exhibition, publication, video or other project.
Duties may include archiving, arts administration, press, digital, and social media work. All areas of administration are included.
A background or knowledge in art, art history, contemporary art and/or women's studies is expected.
Experience with Mac OS, Microsoft Word/Excel and Social Media is required.
Experience with WordPress, Adobe Photoshop, Illustrator and AV equipment/software is a plus.
TO APPLY
Please submit the following to Sarah Michelle Rupert, Gallery Director, at [email protected] no later than June 1, 2014:
A single pdf that includes a one-page letter describing your particular interests and relevant experience; a resume or curriculum vitae; and an unofficial transcript if still enrolled in an university program.
List complete contact information for two references:  professors, professional colleagues, prior employers. Girls' Club will contact your references, so please alert them in advance.
Qualified applicants will be contacted for interviews. Please no telephone inquiries.