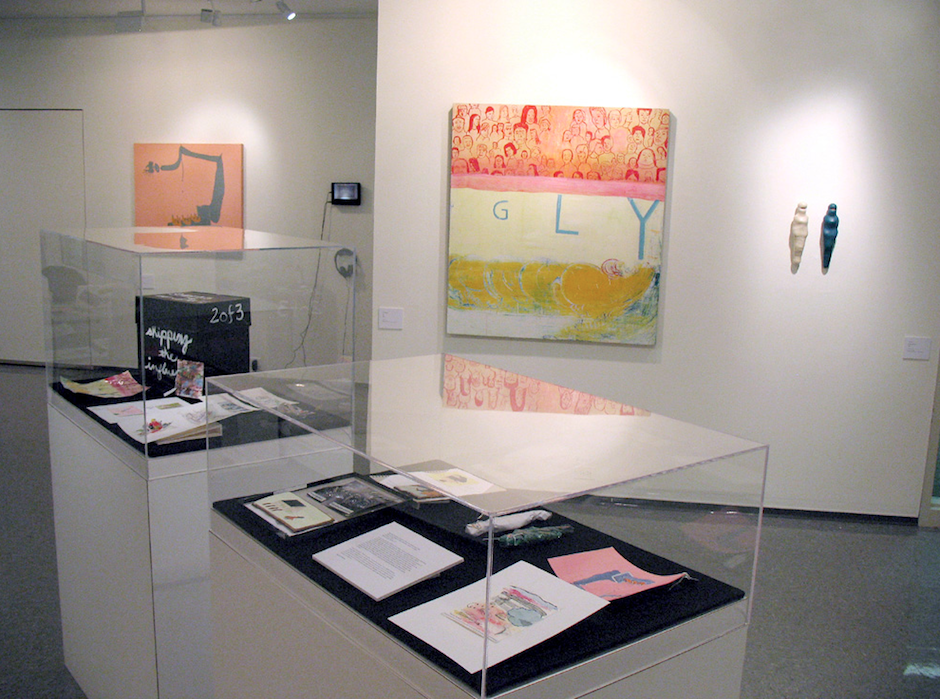 Organized by Girls' Club in collaboration with Olin Gallery at Kenyon College, Spreading the Influence includes contemporary works of art from the collection of Francie Bishop Good and David Horvitz, and recent work by Studio Art faculty at Kenyon  College and members of the community.  Spreading the Influence explores how artists influence each other across media, and through social networks, collaborations and mentoring.  Artists in the exhibition work variously in illustrational, folkloric and narrative styles, while some reinvent traditional craft media, work in abstraction, or employ photography and video.
Selected artists in the exhibition include: TJ Ahearn, Diane Arrieta, Read Baldwin, Madeline Courtney, E. V. Day, Inka Essenhigh, Claudia Esslinger, Audrey Fenigstein, Francie Bishop Good, Joanne Greenbaum, Marcella Hackbardt, Theresa Hackett, Ann Hamilton, Adam Hinterlang, Cristina Lei-Rodriguez, Amy Mahnick, Pepe Mar, Julie Mehretu, Mariko Mori, Vickie Pierre, Elaine Reichek, Pipilotti Rist, Clare Rojas, Sarah Michelle Rupert, Ellen Sheffield, Amy Sillman, Karen Snouffer and Michelle Weinberg.
Read Women Spreading The Influence by Michelle Weinberg
Read exhibition review by Paul Reed, Kenyon student, here.