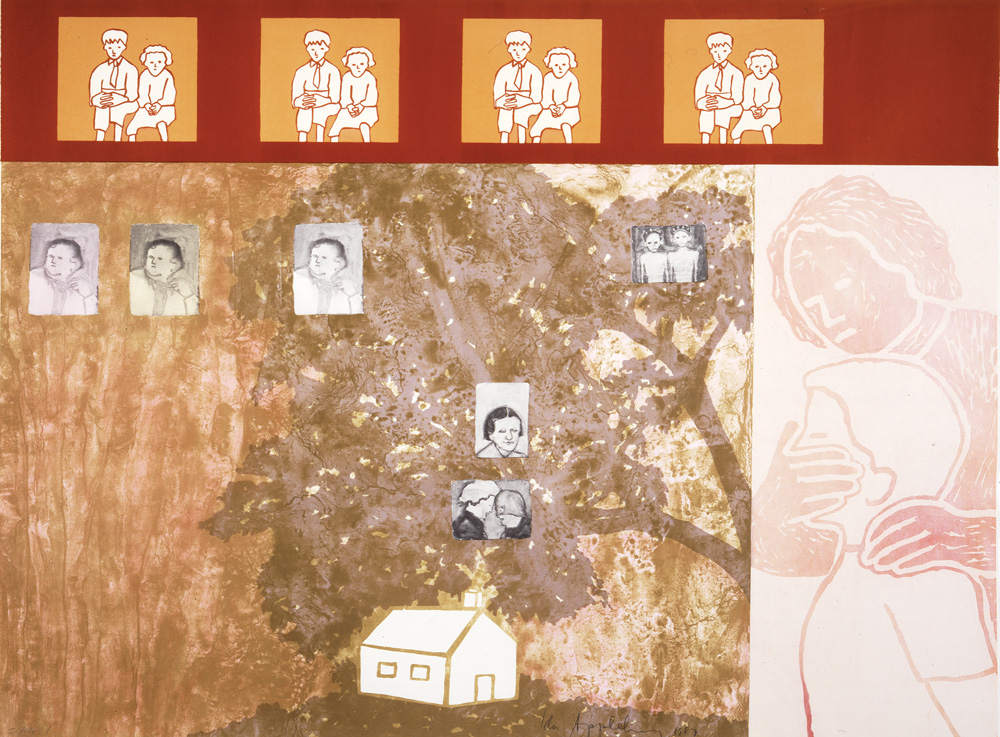 May 28, 2023 - July 31, 2023
Girls' Club Collection presents Reconstructing Realities, a new exhibition of works that weave together segmented and fragmented realities from the female realm. Pulled from the private collection of Francie Bishop Good and David Horvitz, works include photography, collage, mixed media and beyond. The exhibit is collaboratively curated by artist Marina Font, gallerist Dina Mitrani and Girls' Club Director of Collections Sarah Michelle Rupert.
Inspired by recently acquired work from Miami-based artist Marina Font, the exhibit dives into the layered experiences of personal and domestic life through a gendered lens. In her recent series Shifted Narratives, Marina playfully explores found vintage home photo albums, and the numerous possibilities of un-kept recollections and unfinished stories in which those absent memories become abstractions.
Those endless possibilities is what drives Reconstructing Realities: the works build from a diverse range of perspectives, yet each artwork is yearning to retell their story and construct a new reality.
Artists include Ida Applebroog, Sophie Calle, Lee Edwards, Delphine Diallo, Stella Johnson, Sarah Jones, Klara Kristalova, Marina Font, Adriana Lozano, Wangechi Mutu, Peggy Levison Nolan, Onajide Shabaka, Simone Shubuck, Lorna Simpson, Jo Ann Walters, and Paula Wilson
at Girls' Club by the River
330 SW 2 Street, Corner Unit 102, Fort Lauderdale, FL
Metered parking available along SW 2 Street / Himmarshee Street and SW 4 Avenue, with two parking lots available on SW 4 Avenue. Garage parking at Arts & Science District Garage.
Gallery Hours
Fridays, 1-5pm
Last Sundays, 10am-Noon
and by appointment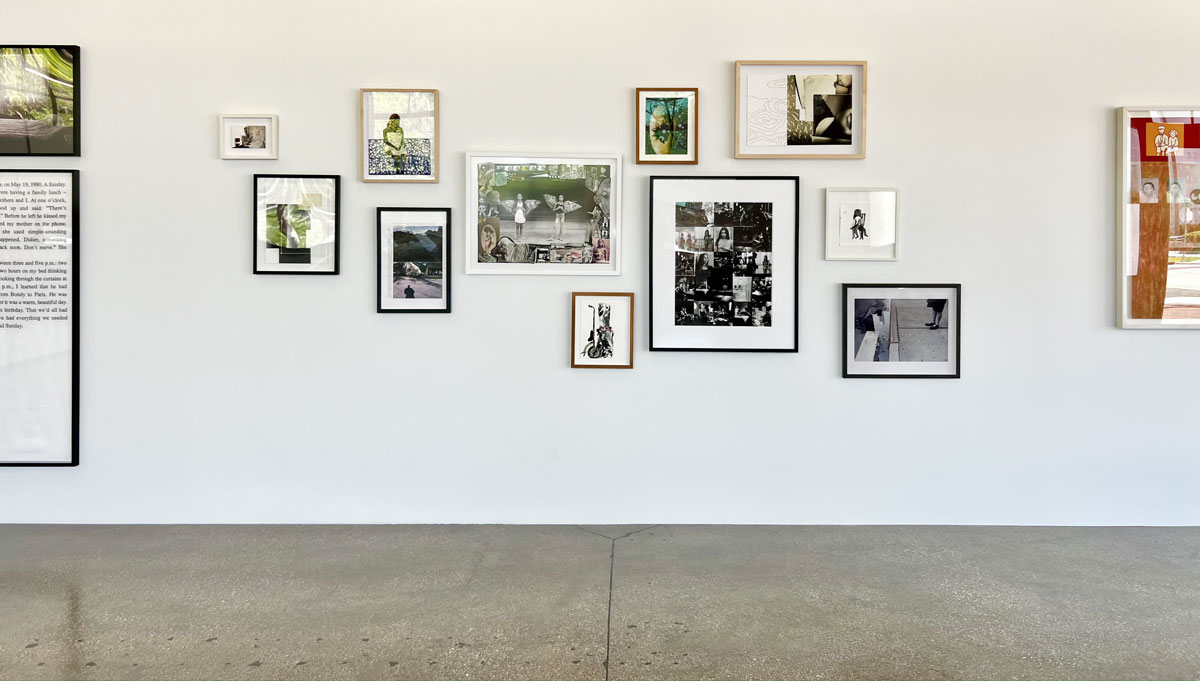 Opening Reception, Sunday, May 28, 10am- 1pm
Join us for an informal brunch date to celebrate the opening of Reconstructing Realities, with exhibition curators Marina Font, Dina Mitrani and Sarah Michelle Rupert. Light brunch snacks served.
Admission is free.
RSVP here.
Brunch Dates, last Sundays, 10am-Noon
Join Girls' Club for a brunch visit! Every last Sunday morning, starting in 2023 Girls' Club by the River will open for special weekend gallery hours to welcome visitors with new programs, kids activities and lite brunch snacks.
Sunday, June 25: Photocollage workshop with Marina Font
Sunday, July 30: TBA
Admission is free.
Reservations required.
RSVP here.