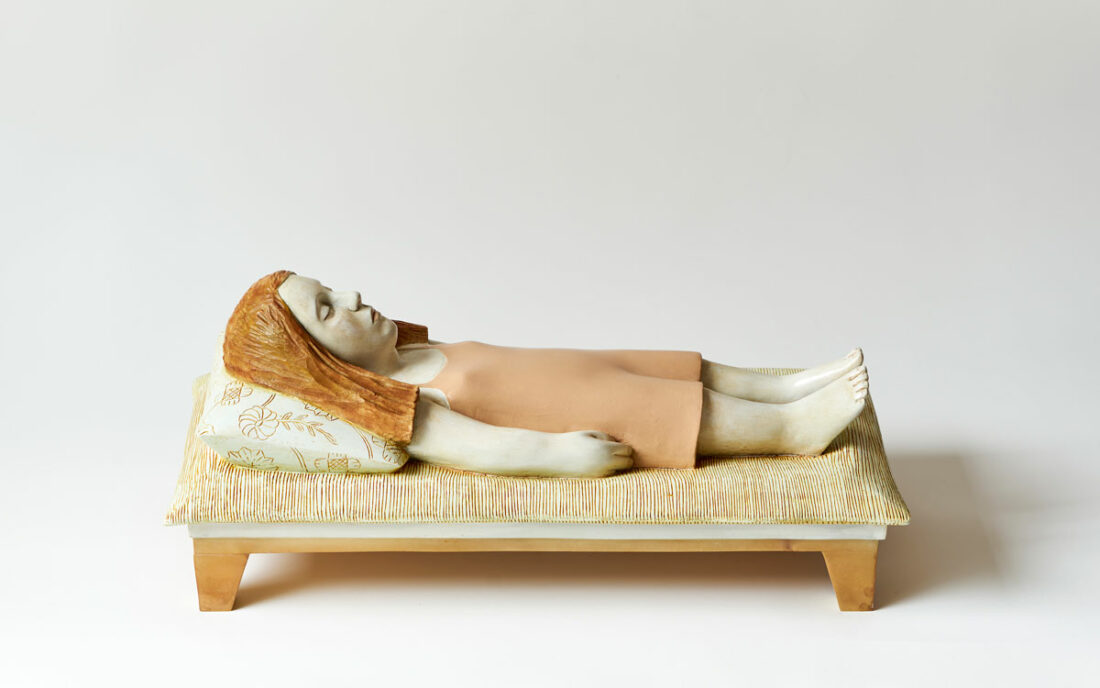 November 22, 2019 - April 24, 2020
Girls' Club Warehouse presents, Not Flat: Sculpture from the Collection. Sourced from the growing collection of Girls' Club founders Francie Bishop Good and David Horvitz, Not Flat explores media in the third dimension.
Echoing the recent sculptural tendencies of the work of artist/founder Bishop Good, Not Flat features ceramic, wood, metal, fiber glass and mixed media sculpture as well as three dimensional wall-mounted work.
at Girls' Club Warehouse
723 NE 2 Avenue, Fort Lauderdale, FL 33304
Gallery Hours: Friday, 1-5pm and by appointment
Extended Art Basel Hours: Saturday, December 7, 2019, 10am-1pm
Artists
Luis Alonzo-Barkigia, Kathy Butterly, E.V. Day, Madeline Denaro, Francesca Di Mattio, Vanessa German, Hilary Harnischfeger, Tin Ly, Jiha Moon, Jillian Mayer, Joakim Ojanen, Sabina Ott, Kerry Phillips, Aneta Regel, Cristina Lei Rodriguez, David Rohn, Claudette Schreuders, Jessica Stockholder, and Sarah Trigg.
Opening Reception, Friday, November 22, 2019, 6-8pm
Join us for the opening of Not Flat at the new Girls' Club Warehouse.
Art Basel Curator Brunch, Saturday, December 7, 2019, 10am-1pm
Join us for an informal brunch event in celebration of Art Basel week in Miami. Enjoy brunch treats and mimosas as we toast to another exciting art season.
Concurrently, NSU Museum of Art presents their annual Art Basel VIP Director's Brunch, celebrating the exhibitions Happy! and I Paint My Reality: Surrealism in Latin America. VIP Director's Brunch is open to all VIP Cardholders, art fair exhibitors and NSU Art Museum Patron level members and above. RSVP directly to the museum at moareservations@moafl.org.
Featured image: Claudette Schreuders, Spent, 2017
© Claudette Schreuders. Courtesy of the artist and Jack Shainman Gallery, New York.