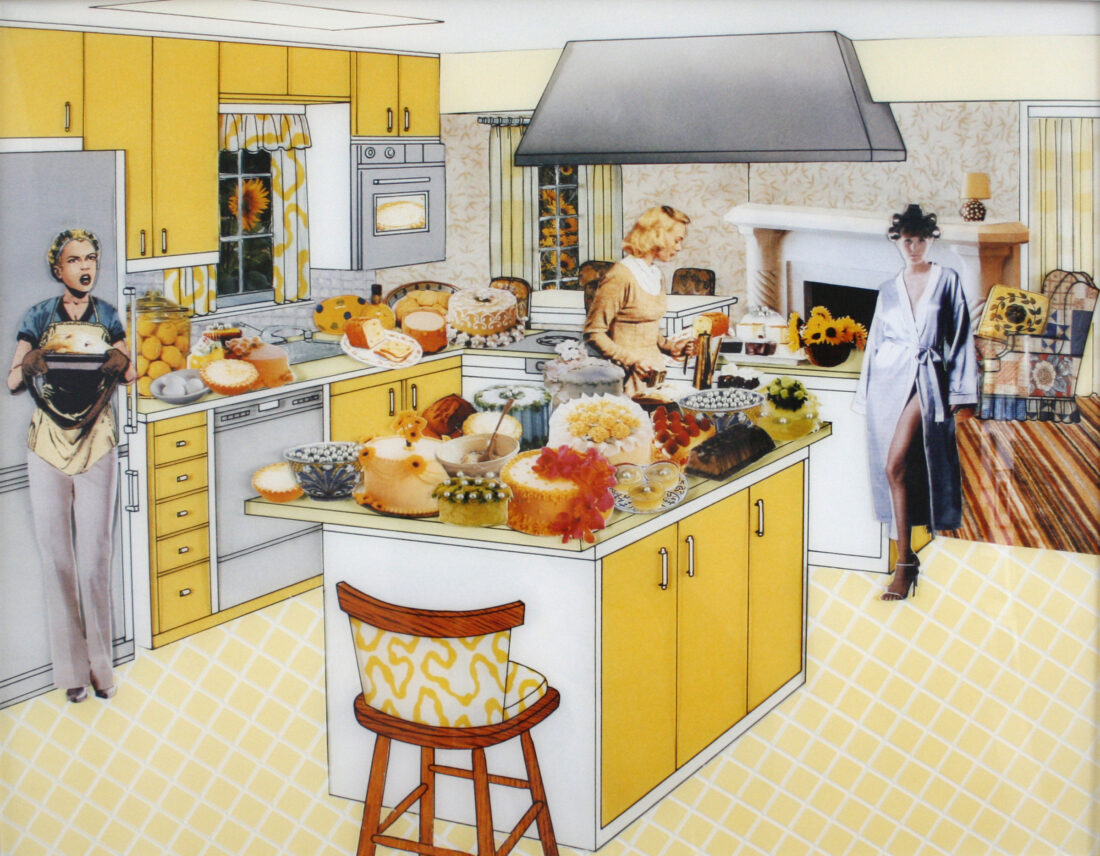 November 17, 2023 - March 31, 2024
Girls' Club Collection presents Home Sweet Home, an exhibition from the collection of Francie Bishop Good and David Horvitz that looks to the domestic sphere for insight and influence.
Historically assigned to the care and management of women, the home is simultaneously a place of comfort and confinement. That dualism is an endless source of discussion and articulation.
Home is a nostalgic idea. For many it is full of sweet memories and the innocence and levity of youth. For others, home is a conflict zone that must be navigated carefully and delicately.
Women artists make up the majority of the Good/Horvitz Collection. Their roles as daughters, mothers, sisters, aunties, grandmothers and care givers has undoubtedly shaped their work and creative practice in ways innumerable. Home Sweet Home takes a look at the different ways in which these artists articulate that balance.
Artists include Harumi Abe, Diane Arbus, Tina Barney, Polina Barskava, Caren Canier, Petah Coyne and Kathy Grove, LaToya Ruby Frazier, Patty Horing, Brenda Ann Kenneally, Molly McGreevy, Alice Neel, Peggy Levison Nolan, Kathy Osborn, Kerry Phillips, Lisa Sanditz and Laurie Simmons.
at Girls' Club by the River
330 SW 2 Street, Corner Unit 102, Fort Lauderdale, FL
Metered parking available along SW 2 Street / Himmarshee Street and SW 4 Avenue, with two parking lots available on SW 4 Avenue. Garage parking at Arts & Science District Garage.
Gallery Hours
Fridays, 1-5pm
Select Last Sundays, 10am-Noon
and by appointment
Curator Brunch, Saturday, December 9, 10am- Noon
Join us for an informal brunch date to celebrate Art Basel Miami Week and the opening of Home Sweet Home with exhibition curator and director of collections Sarah Michelle Rupert. Light brunch snacks served.
Admission is free.
RSVP here.